The Super Bowl season is here! Pom poms make the perfect accessory for watching football. This fun project is a Super Bowl must have – plus the pom poms are simple and very inexpensive. Let's make DIY Pom Poms for $1 each pom.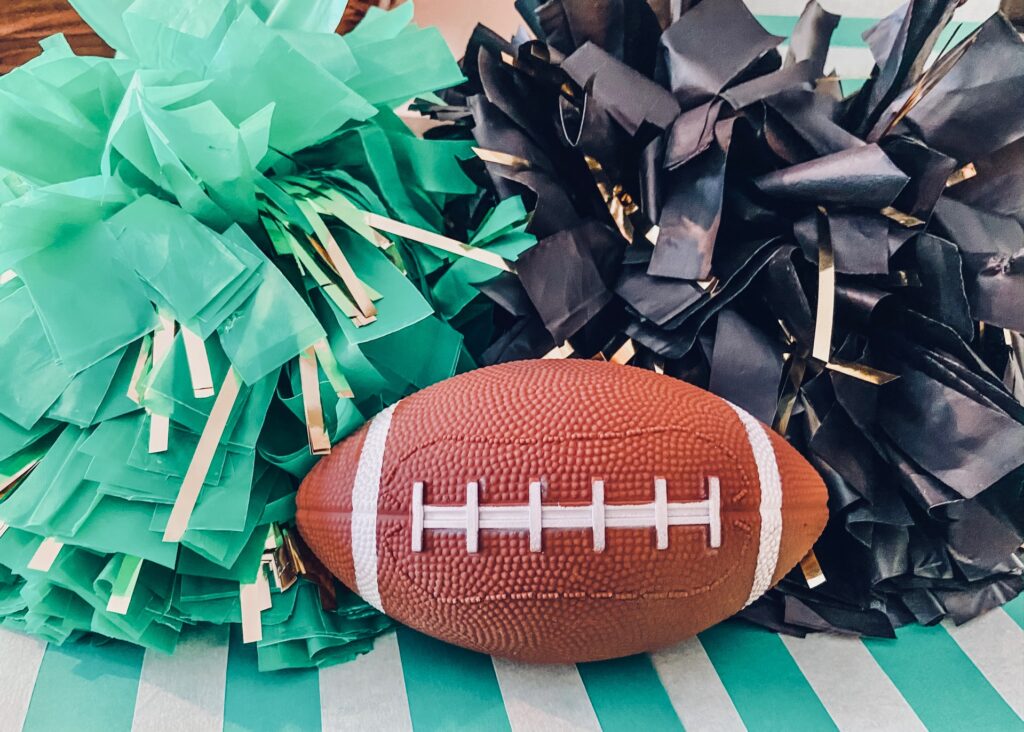 Materials:
Plastic Rectangular Table Covering (Buy multiples to use more than one color)
Scissors
Ruler
Electrical Tape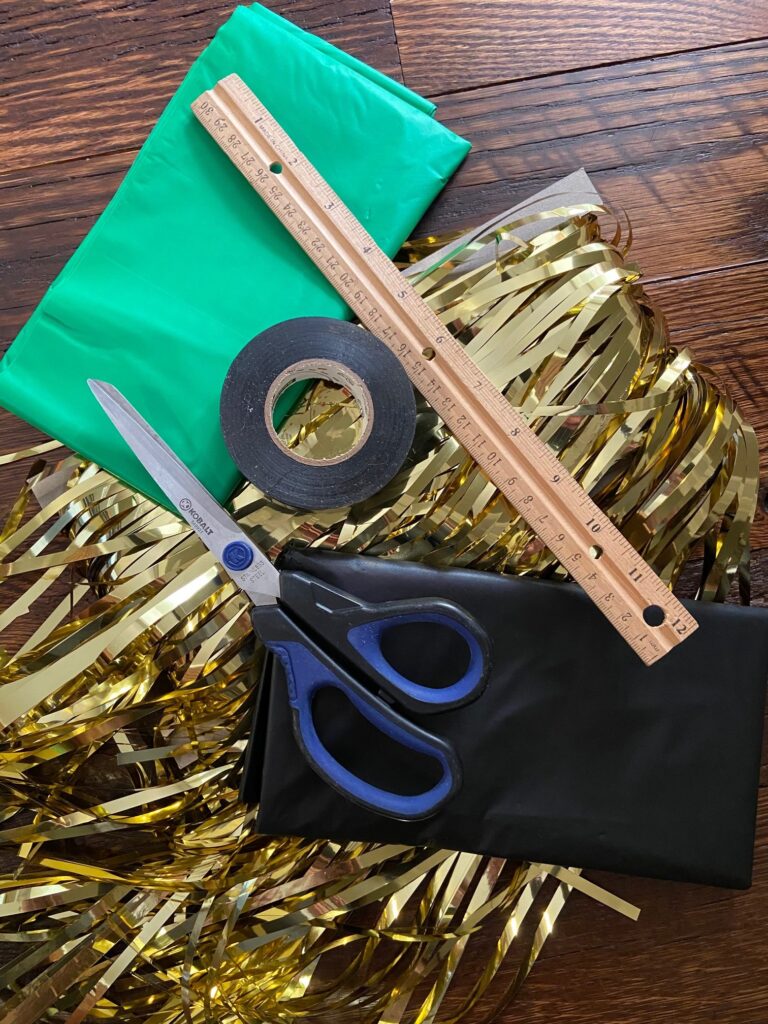 How-To:
Begin by unfolding the table covering lengthwise. Unfold it on the floor for a flat long workspace. Plastic table coverings (rectangle) measure 108″ x 54″. Only unfold it the length of the table cloth 108″. Then unfold the 54″ side until you have a roughly 12″ x 108″ rectangle. There will be four layers of the length that are still folded. In other words, it's confusing at first. Use lines in the plastic where the table covering was originally folded as a guide.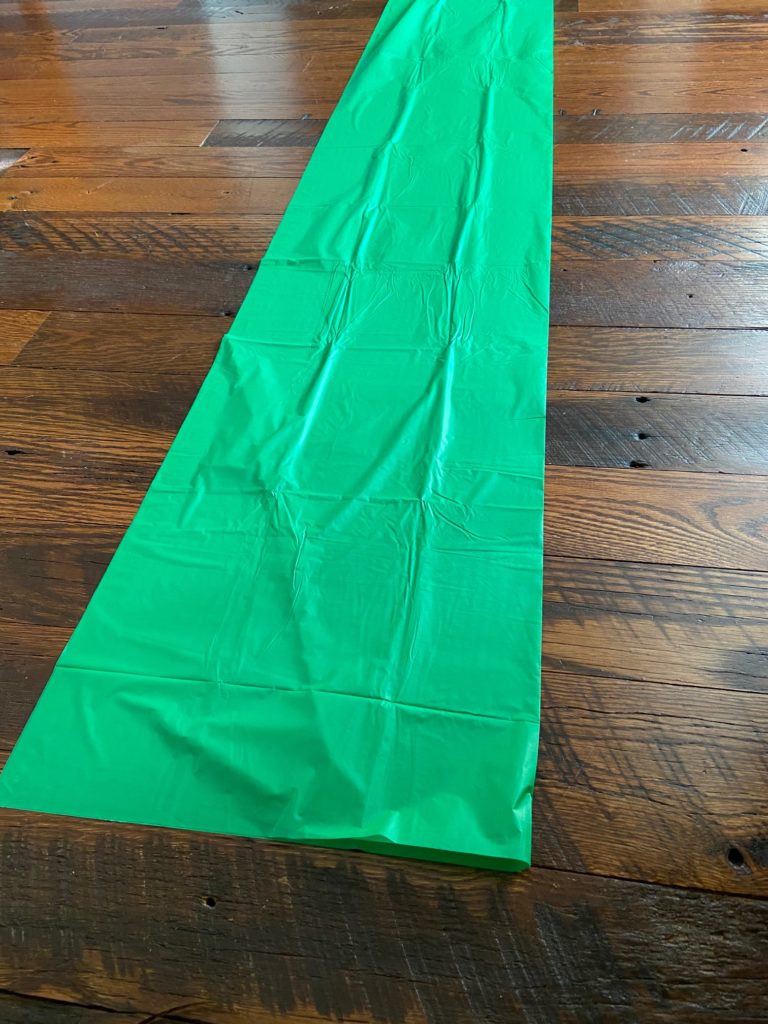 Cut the table coverings along the outside folded edges. There will be two cuts to make that will create four 108″ strips of table covering.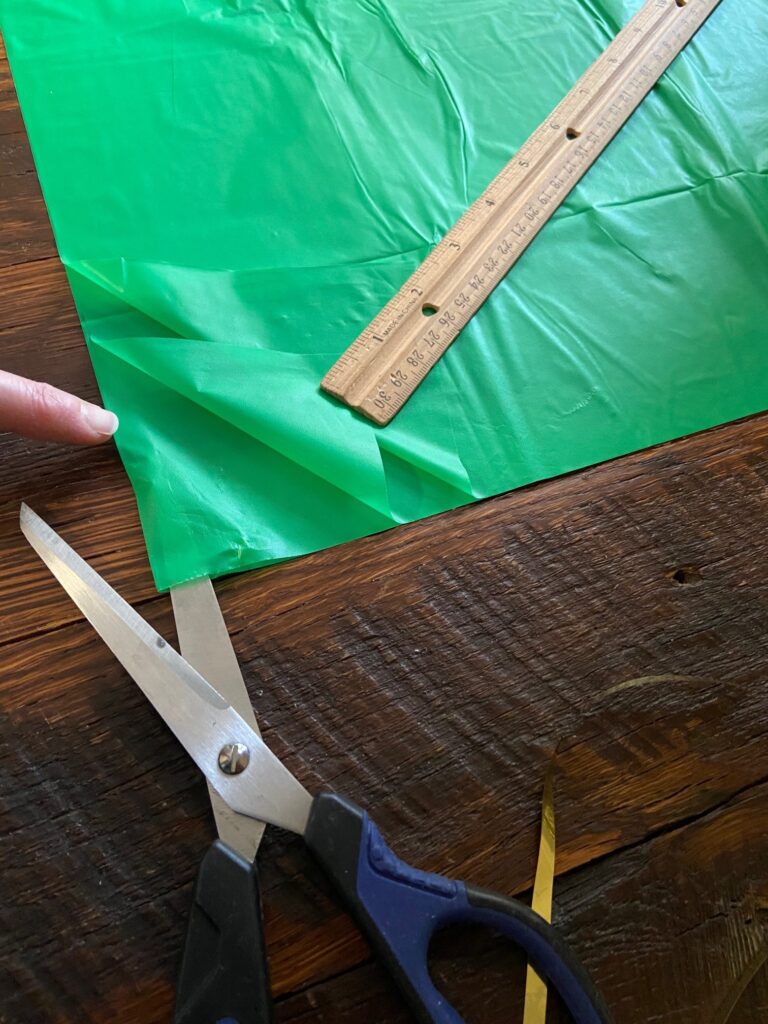 Next using a ruler (and this isn't exact science), cut the strips of table covering into sections every 8-10 inches.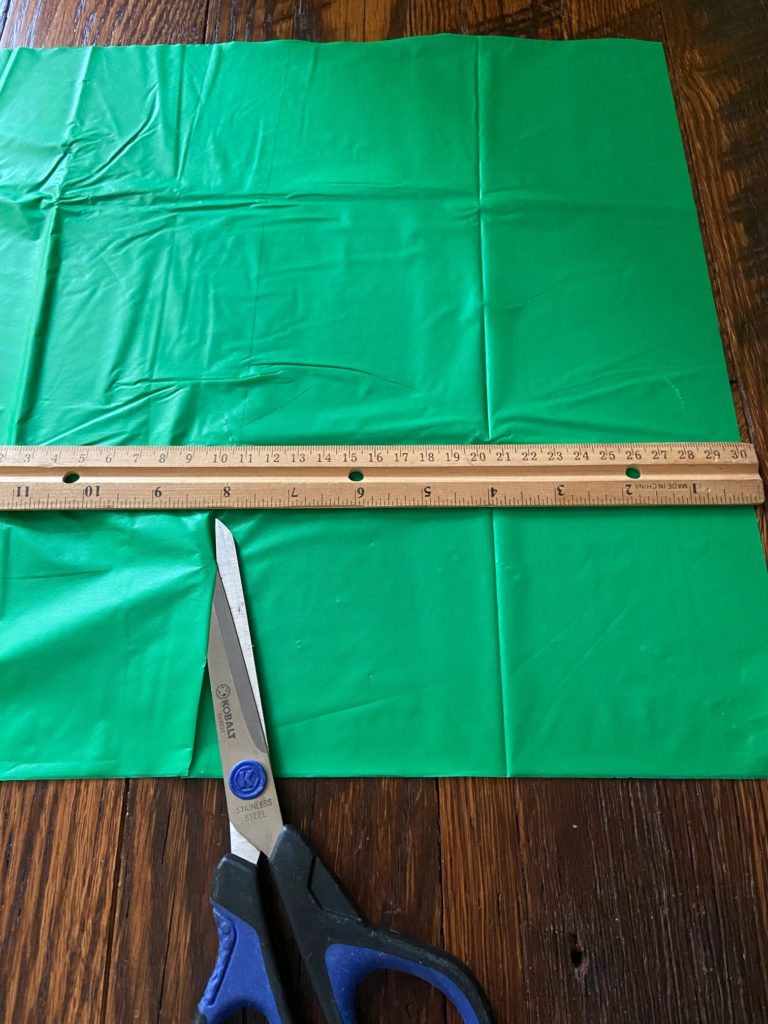 Stack the cut rectangles in a stack. Alternate colors of the rectangles if you want more than one color in your pom poms.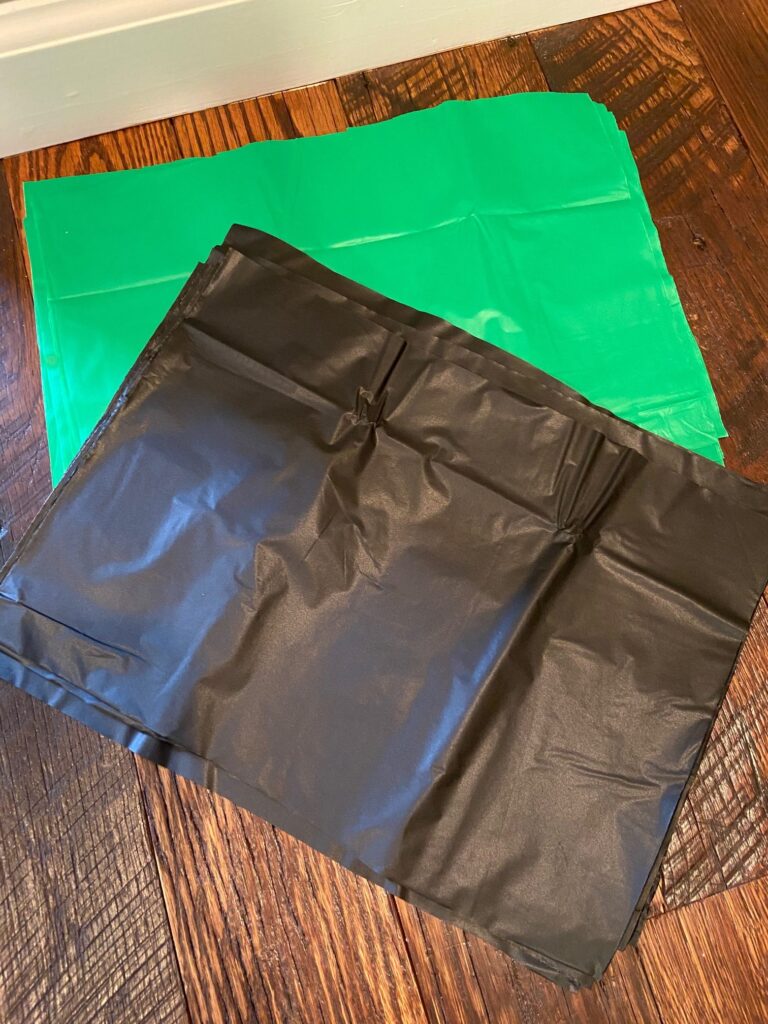 Next cut roughly 1″ strips into the shorter side of the rectangle on both sides. The strips will be 51/2″ to 6″ into the sides. Again, not an exact science but make sure there is at least 1 or 2 inches in the space in down the middle between the strips on either side for the handle.
When the strips are cut, the rectangles will look like this: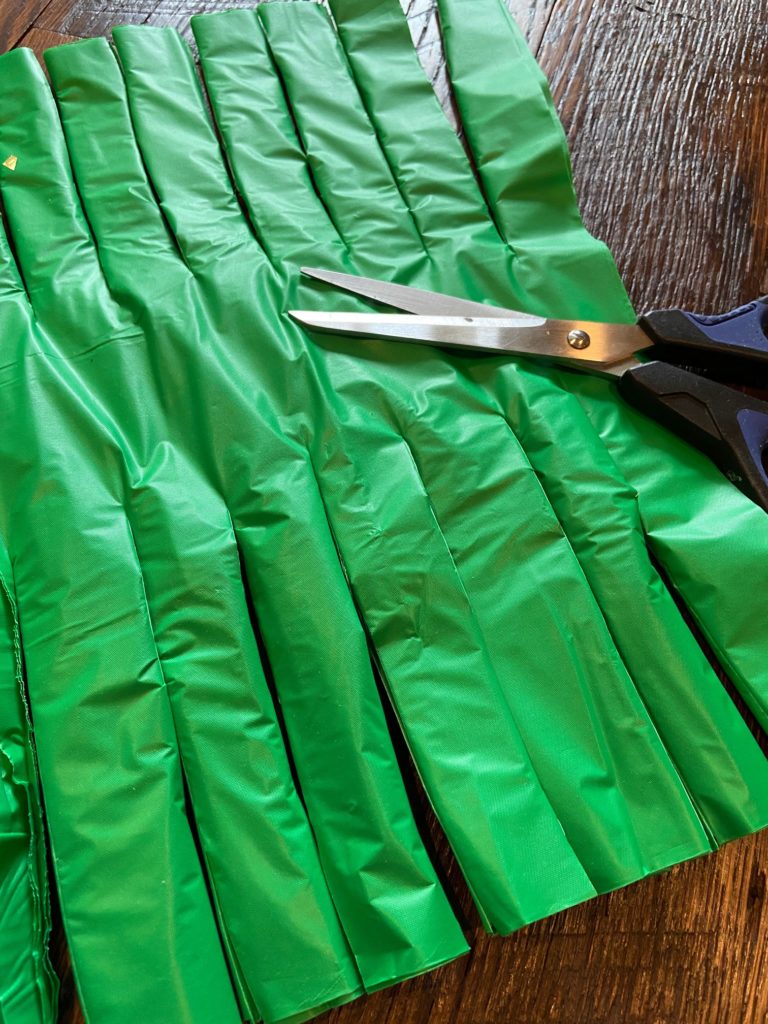 Next fold the rectangle strips accordion style, over and under. In this step I added some gold ribbon.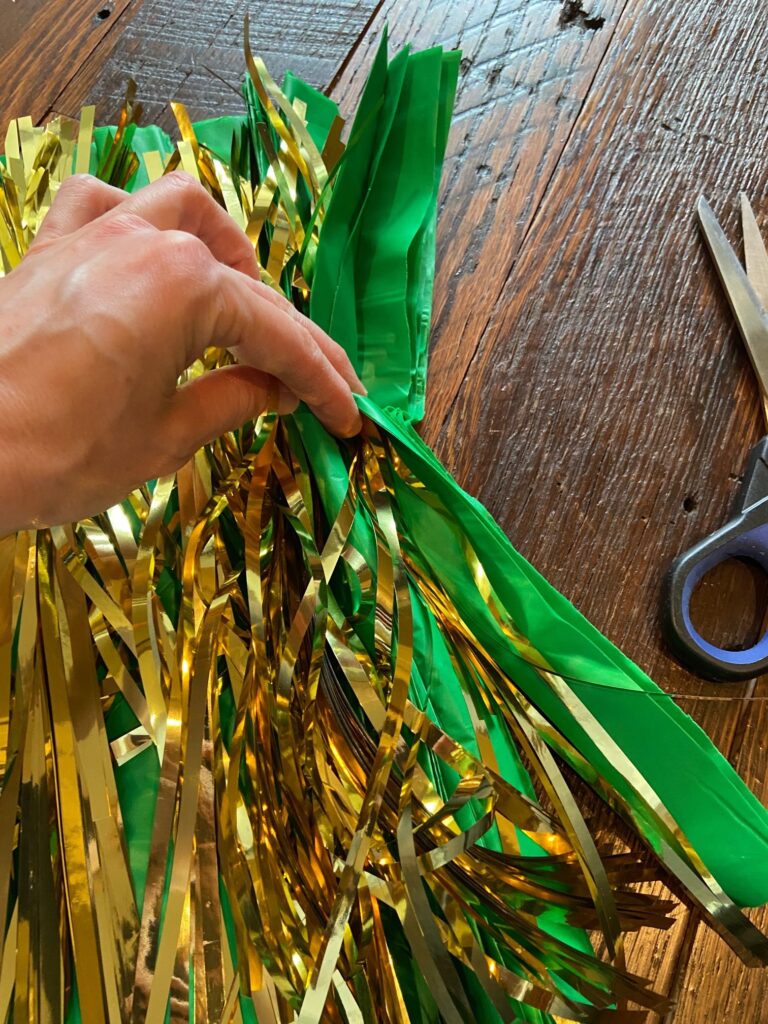 Once the strips are folded, grasp the center firmly and wrap tightly with electrical tape. Wrap the tape around several times to make a 2″ or so grip in the middle for holding. You could also make a handle, but I didn't think it was super necessary.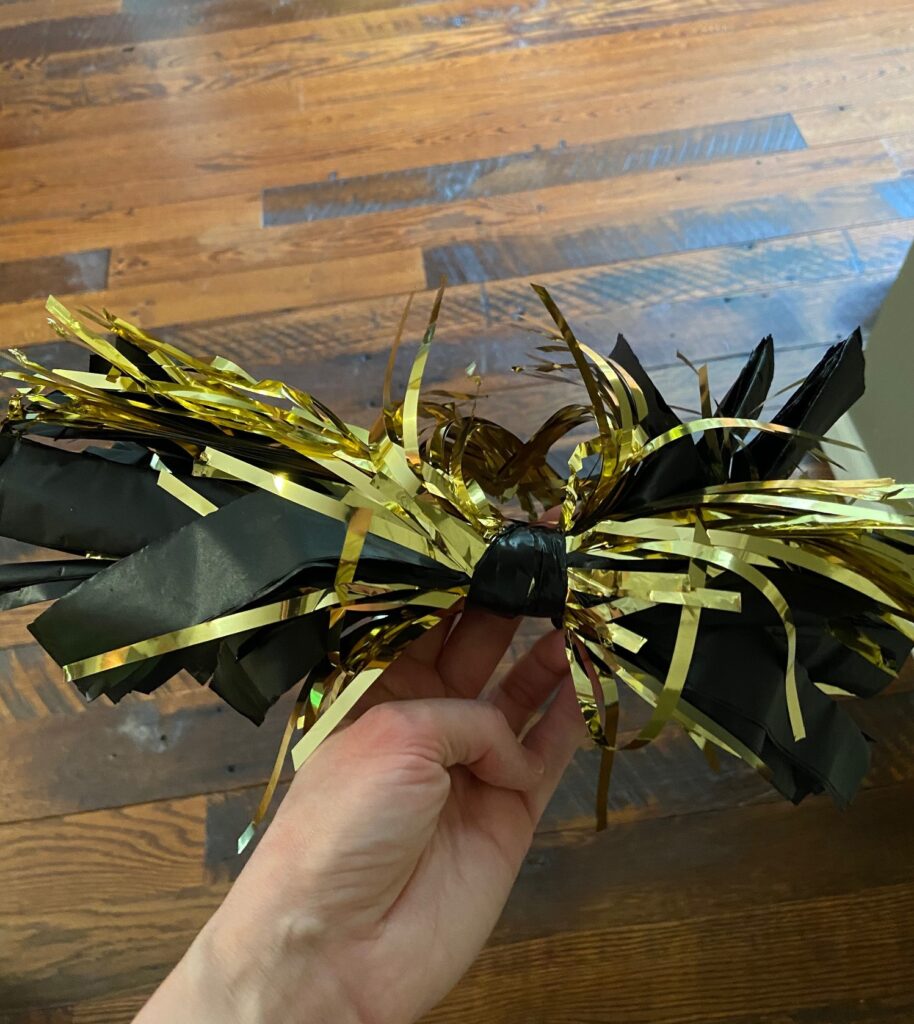 Finally, fluff the pom pom. Find something to do while you're fluffing…For Example, watch your show, listen to a podcast, whatever….spend about 30-45 minutes to fluffing one pom pom.
To fluff, take a section of the plastic strips and pull two at a time apart and twist the pieces gently at the bottom. Repeat, repeat, repeat, etc….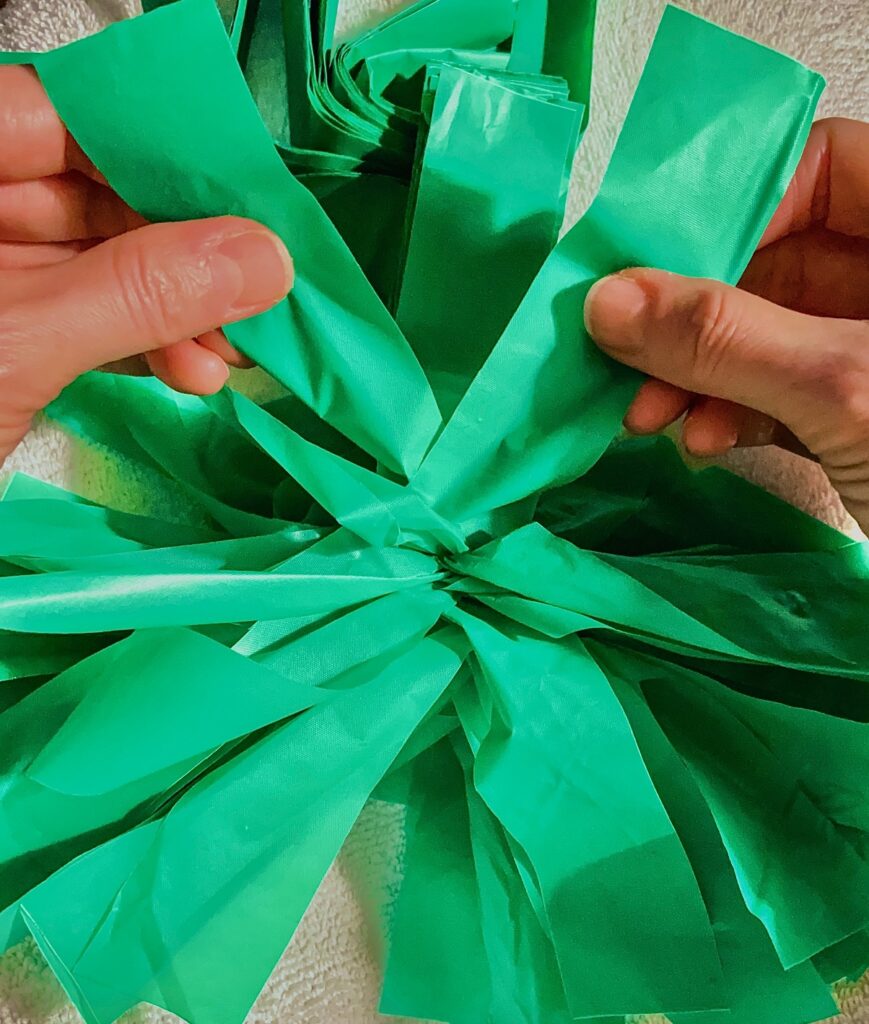 After all of the strips are fluffed….DIY Pom Poms!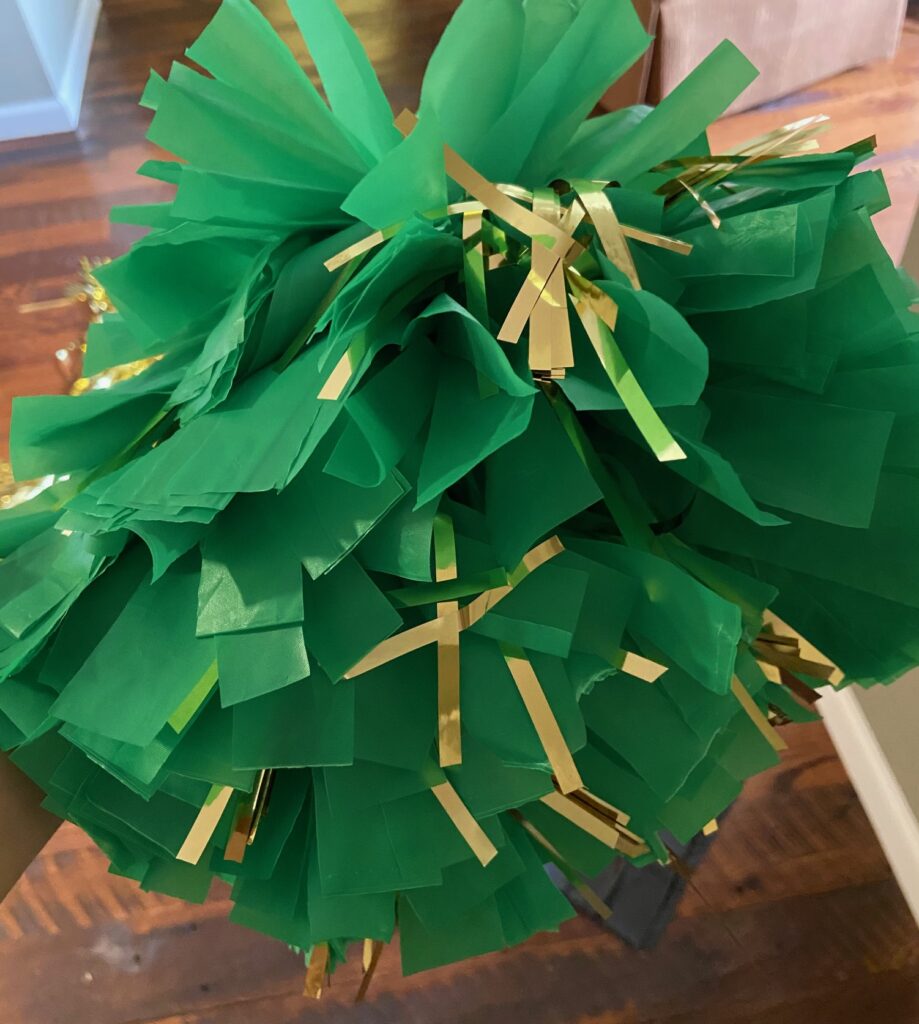 Find more easy Super Bowl party ideas here! Stay tuned for more Super Bowl ideas coming this week!