This Halloween Spider DIY is not brain surgery. I'm not even going to write a long post. It's just balloons and pipe cleaners taped together. It's that easy. You can make them in a few minutes and use them on your door or wall or give them as party favors. The video How-To is here. I'm going to show you quickly, anyone can do this….really. It's the most simple Halloween Spider DIY maybe ever.
Materials:
Black Balloons
Black Pipe Cleaners
Tape – whatever you have
Cardboard or styrofoam (If you want to mount them onto something besides a wall or a door)
How-To:
Blow Up balloons in two sizes. Blow up a big one for the spider body and a smaller one for the spider head. Whatever size spider you want is up to you. You cannot get this wrong.
Once the balloons are blown up and tied off on one end, tie one body and one head balloon together with the ends of the balloons.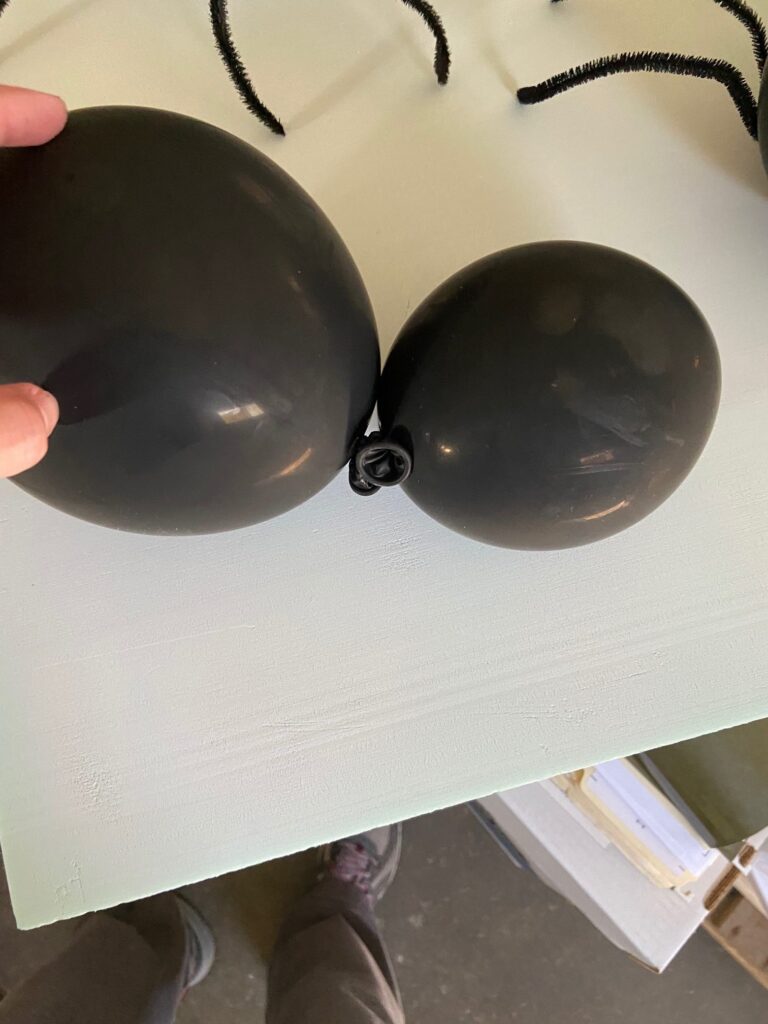 Next bend four pipe cleaners into a V shape. Tape the v end of the pipe cleaners to the body of the spider where you think the legs would go. Again, there isn't really a wrong answer.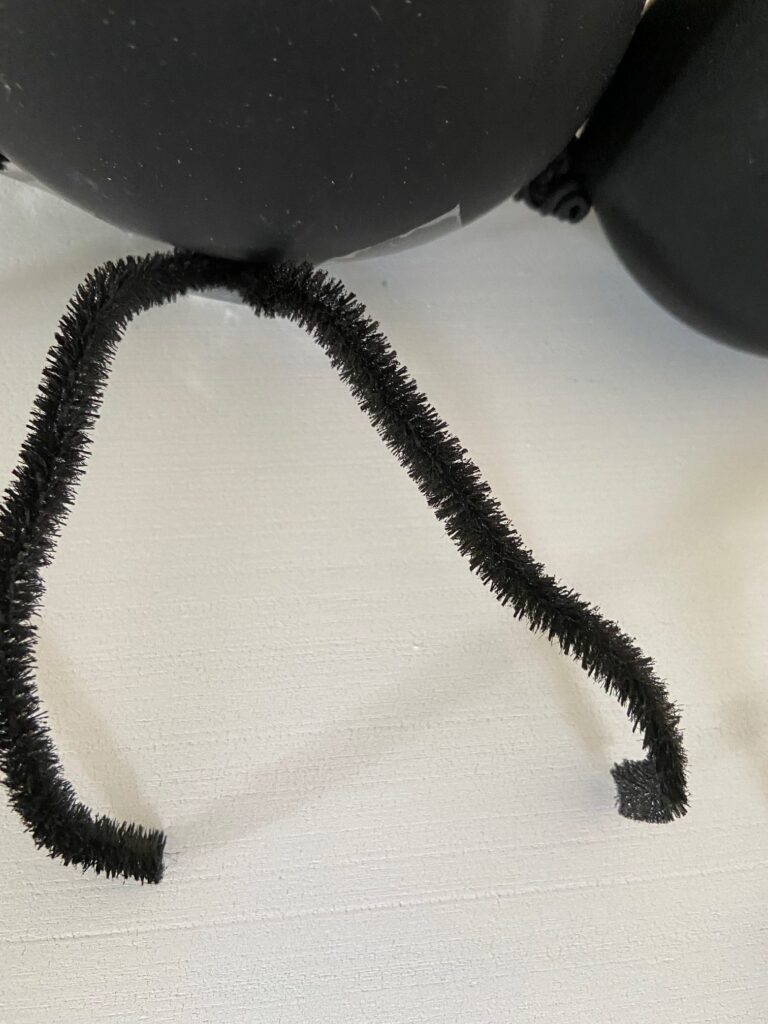 Once you've given your spider 8 legs (4 v-shaped pipe cleaners), you have completed the Halloween Spider DIY!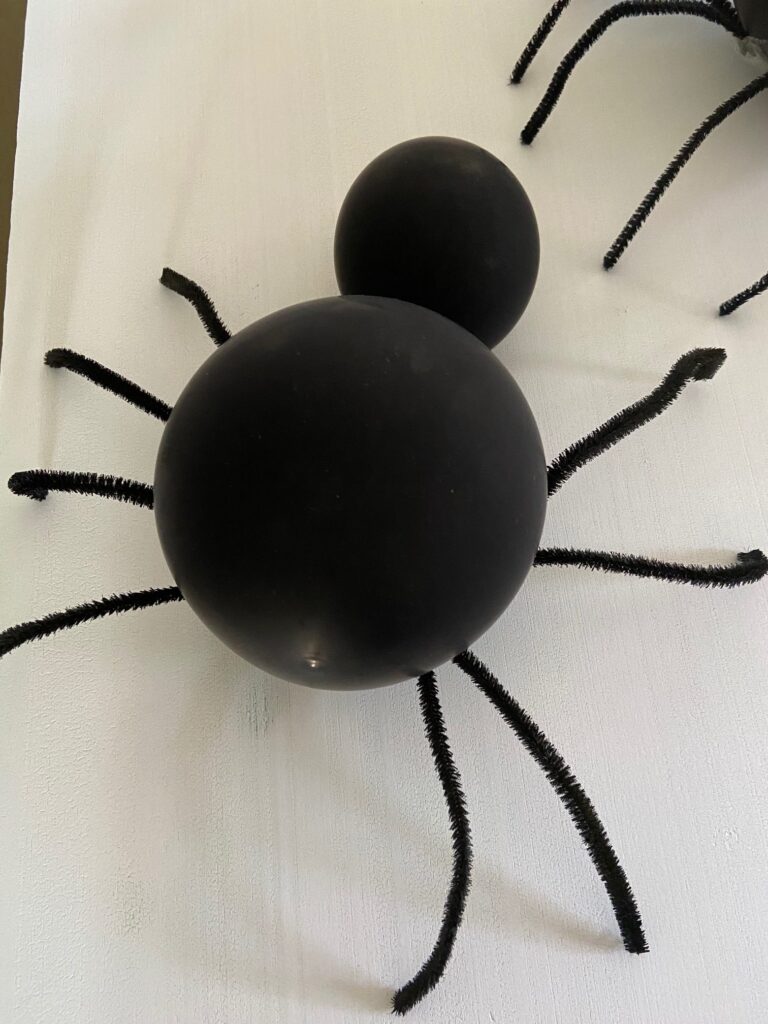 Tape the spiders to the front door, a wall of the house, use as party decor – and then send everyone home with a spider party favor. Pair the spiders with spooky Halloween Candles. Happy Halloween! #halloween #spiders #spooky #diy