Halloween is coming. I'm not a blood and guts person but I'll go with spooky, not scary…so I give you this Halloween Candle DIY! These are made from old summer pool noodles that are probably collecting dust in your garage or basement. Dig them out and let's do this Halloween Candle DIY! A video how-to is here. (Also please see my disclaimer below for open flames).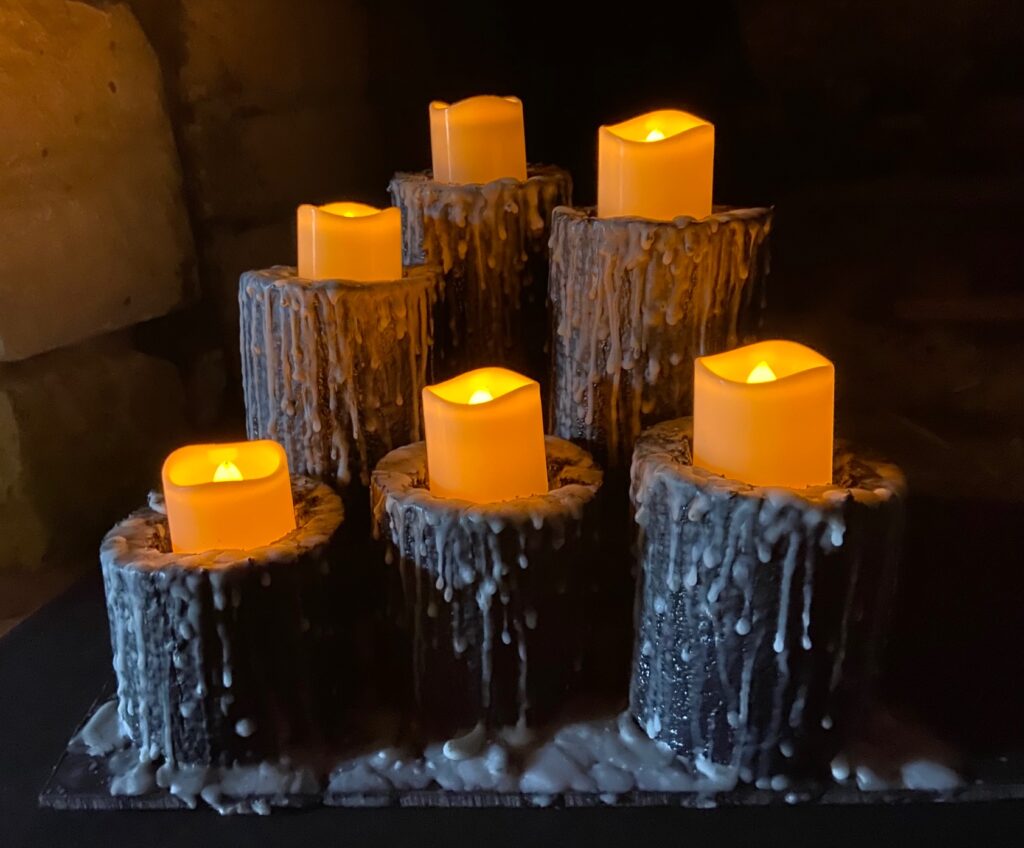 Materials:
Pool Noodle (one will make two candle sets of 5-6 candles per set)
Black Spray Paint
Cardboard
Glue
4 Taper Candles
LED Candles ($4 for 12 at discount or dollar stores)
Scissors
How-To:
Start by cutting your pool noodles into 3-6 inch sections, vary the sizes. It's not exact – you can't get this wrong. Use the scissors to hollow out the center of the pool noodle just a bit if your LED candles are bigger than the pool noodle hole.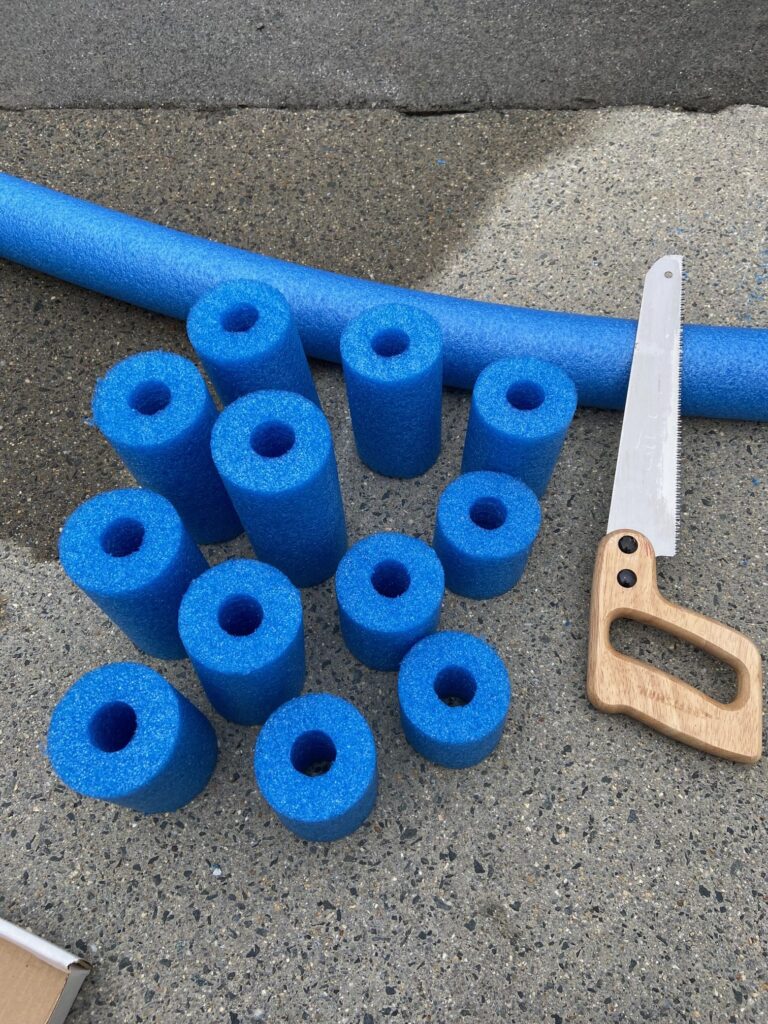 Next spray paint the pool noodles and cut a piece of cardboard to mount them on. Spray paint it too.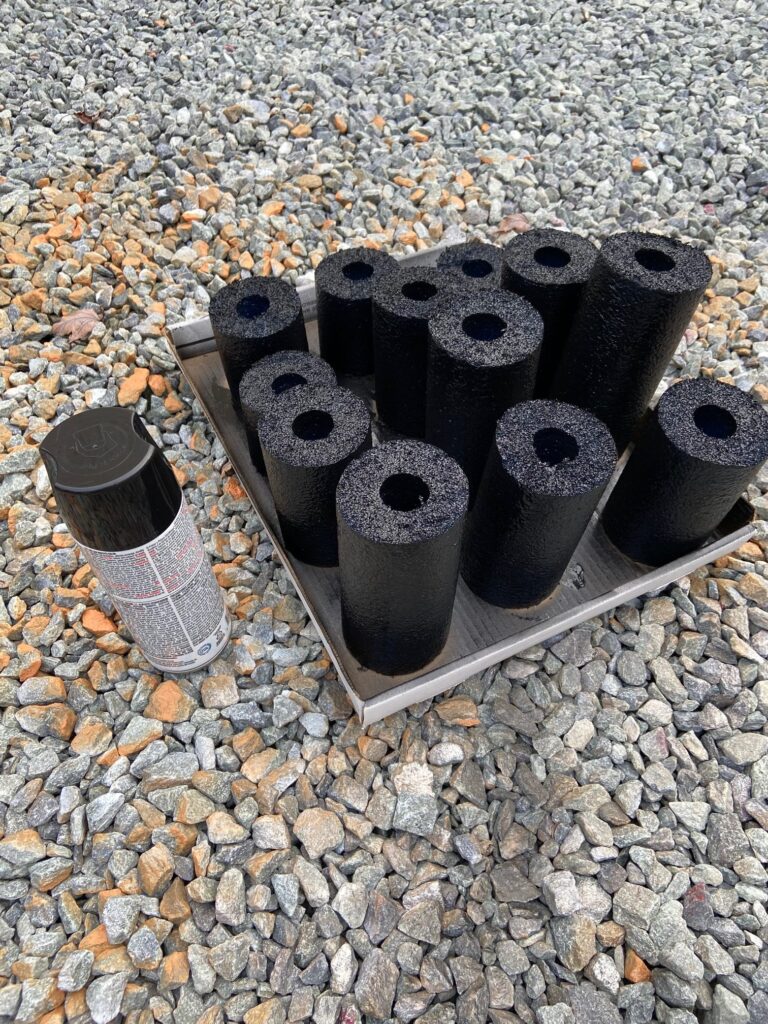 Glue the pool noodle sections to the cardboard once they've dried.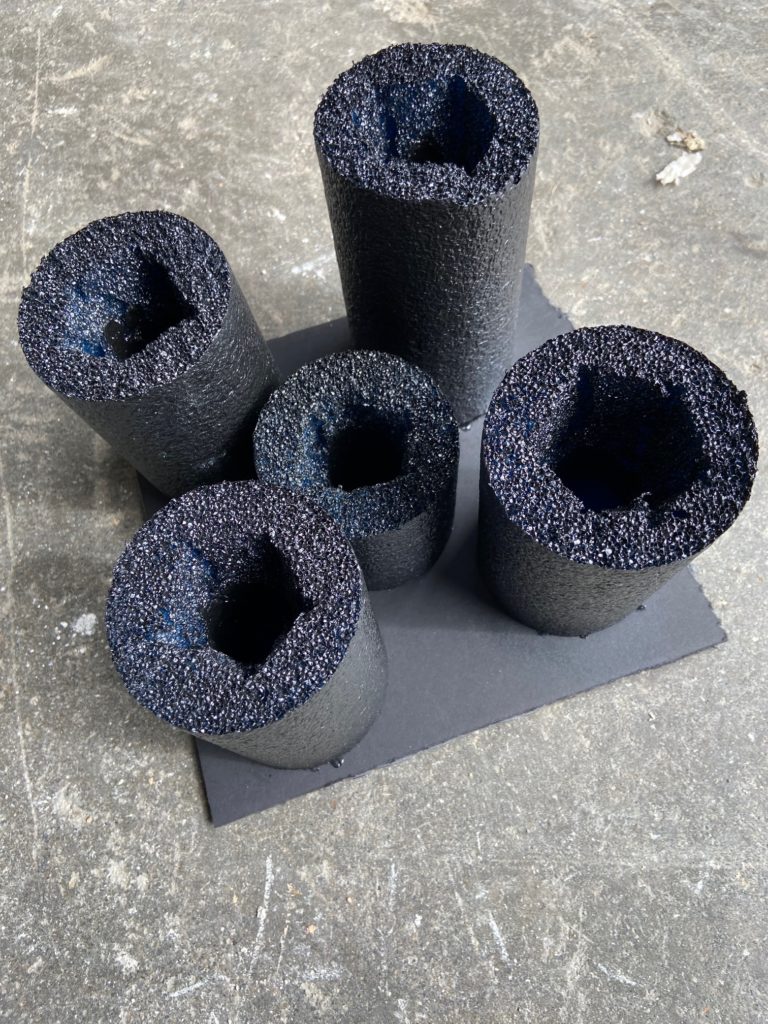 Next, light the taper candle and hold it 4″ above pool noodle sections. Let the melted wax from the taper candle drip over each pool noodle section. You're creating the spooky vibe with dripping the wax down the sides of the pool noodles. *DISCLAIMER* POOL NOODLES ARE FLAMMABLE. BE VERY CAREFUL WITH THE OPEN FLAME OF THE TAPER CANDLE AROUND THEM. I BURNED A HOLE IN ONE BY ACCIDENTALLY SETTING IT ON FIRE BECAUSE THE FLAME GOT TOO CLOSE. HOLD THE END OF THE TAPER CANDLE AT A DISTANCE FROM THE POOL NOODLE WHEN YOU ARE DRIPPING THE HOT WAX OVER THE POOL NOODLES. MAINTAIN AT LEAST A 4 INCH DISTANCE FROM THE END OF THE FLAME TO THE POOL NOODLE. EFFORTLESSGIRL.COM IS NOT RESPONSIBLE FOR ANY MISHAPS OR FIRES DUE TO OPEN FLAMES.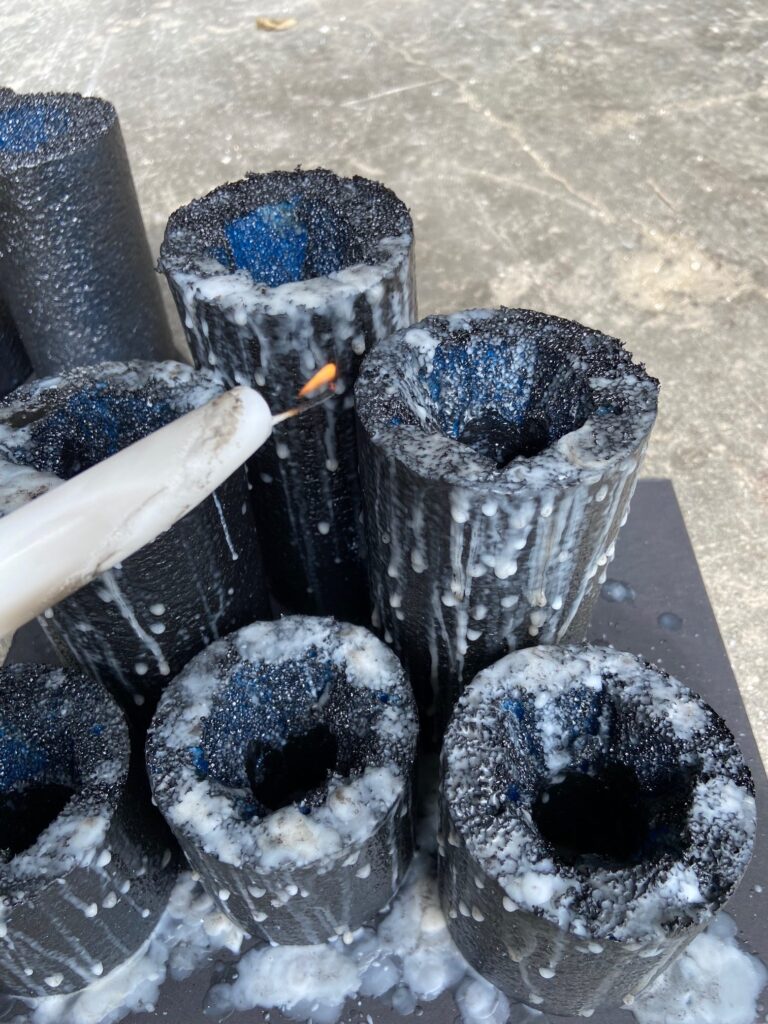 Once you've dripped enough wax, allow it to harden and add the LED candles. At this point the dried wax makes the candles sturdy like concrete – they're never going anywhere. This Halloween Candle DIY makes a great centerpiece or porch light for the Trick-or-Treaters to come!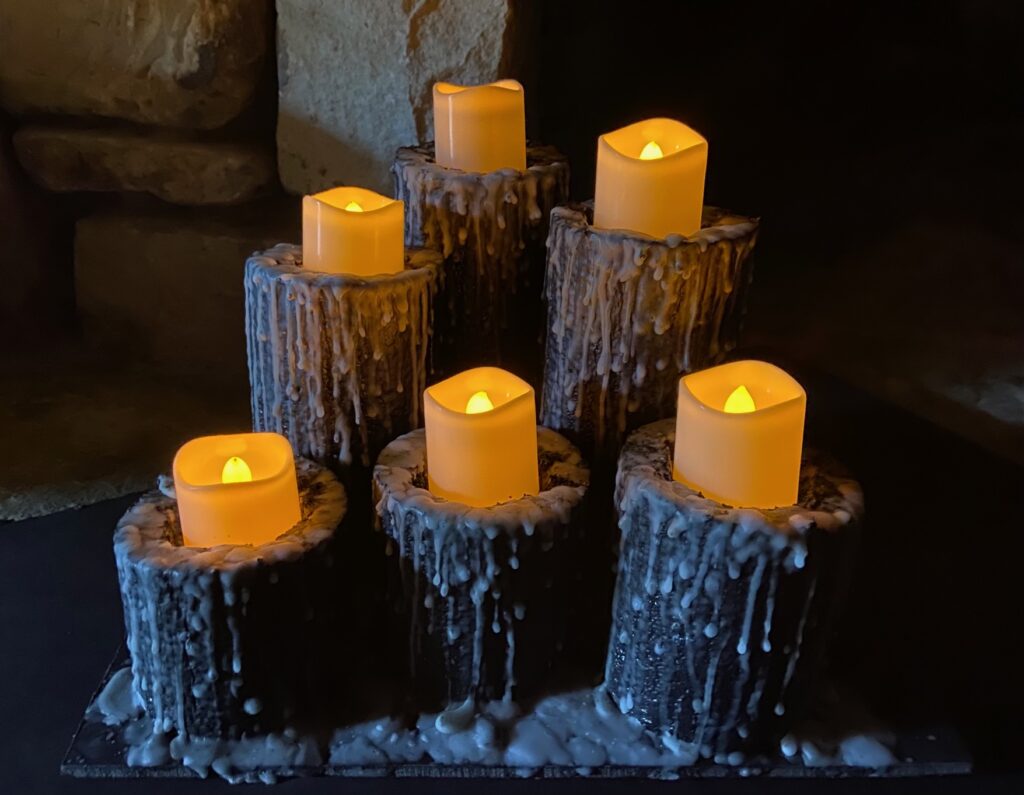 Happy Halloween! #halloween #spooky