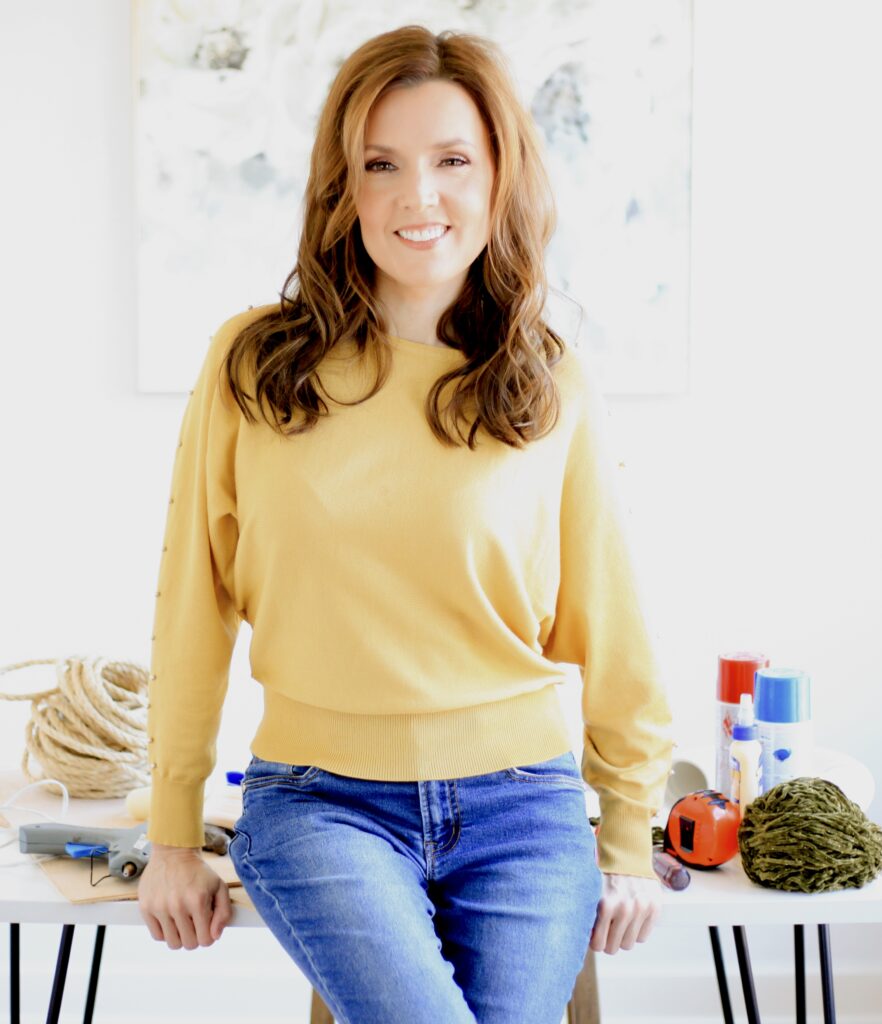 Julie Loven
Lifestyle Expert Julie, The Effortless Girl, is from a small (teeny tiny) community in the Appalachian Mountains of western North Carolina. Being from a large family meant helping with the housework, baking in the kitchen, and pulling weeds in the garden while growing up. She's learned the hard way the best way to fan a smoke detector after a burning cake has filled the house with smoke and how to repair a ripped dress in a pinch.
Her loves include cupcakes, fancy shoes, and playing the violin. The Effortless Girl was born out of a desire to challenge herself to find accessible, unique lifestyle ideas with cost savings in mind. Julie is constantly on the hunt for innovative concepts, projects, and products – if you would like to partner with or be featured on The Effortless Girl, you can learn more here.
Television
Julie has been on-air as a DIY & Lifestyle expert for over 8 years with more than 500 TV Segments under her belt.  She has appeared in television markets from coast to coast such as KTLA's morning show in Los Angeles to Good Day Philadelphia and Daytime Tampa to Portland Afternoon Live and We are Austin, TX to Good Morning Washington DC.  Her popular segments and accessible DIY projects make her a long running staple for multiple TV station's lifestyle programming. View her collection of television appearances here.
Contributing
Julie regularly appears to present and teach DIY classes at seasonal trade shows, women's shows, and private events throughout the southeast.  She has also been a contributing writer for Charlotte Parent Magazine Online.
Publications
The Effortless Girl has been featured in top online publications like Charlotte Parent, The Knot, Brides.com, Green Bride, and Care.com.
Sponsors
The Effortless Girl site has had relationships with a number of brands including:
Walmart
Maison Kayser
Naturally Fresh
Grove Collaborative
Saint Vintage Jewelry
Cards and Pockets
Candlewarmers Etc.
Learn more about how to be a sponsor of Effortless Girl here.