Winning the Lombardi Trophy is the whole point of the biggest game day of the year. Today's project is a version of the trophy to use at your Super Bowl party as a centerpiece, photo prop, or to celebrate at the end of the game. This Super Bowl Trophy DIY uses items you either have at home or you can quickly pick up at a dollar store – plus you can make a replica size or mini-trophys so everyone can be a football champ! The trophy is quick to make in a couple of easy steps – so a big win! Combine the trophy with these DIY Pom Poms and play ball.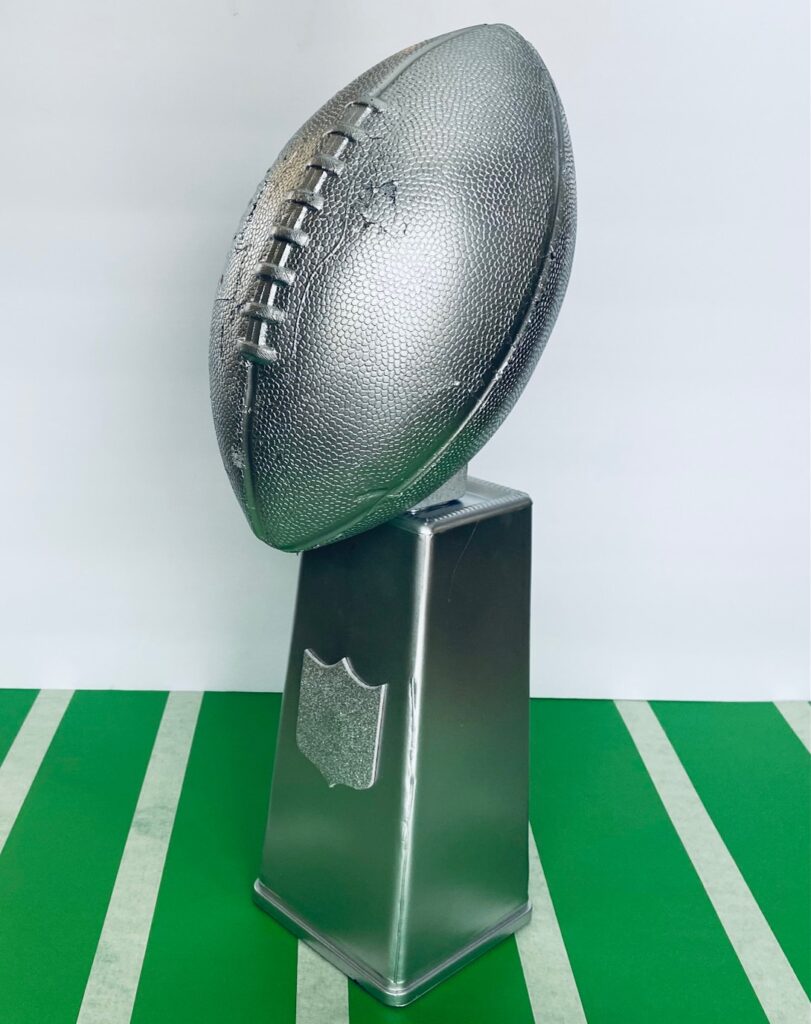 Materials:
Tapered Vase or Drinking Glass
Foam Football – either large or small depending on size trophy you're making
Small triangle toy block
Hot or Regular Glue
Piece of Foam or Cardboard for Emblem
Silver Spray Paint
How-To:
Start by spray painting the vase, piece of foam or carboard, and football. I used an old football from my mom's basement and a vase I already had. For the small trophy I made I used a drinking glass and a small football from the dollar store.
Once the spray paint has dried, glue the wooden triangle block to the top (toward the edge) of the vase or drinking glass. Note – I forgot to paint the block first. It would be easier to do it all at the same time.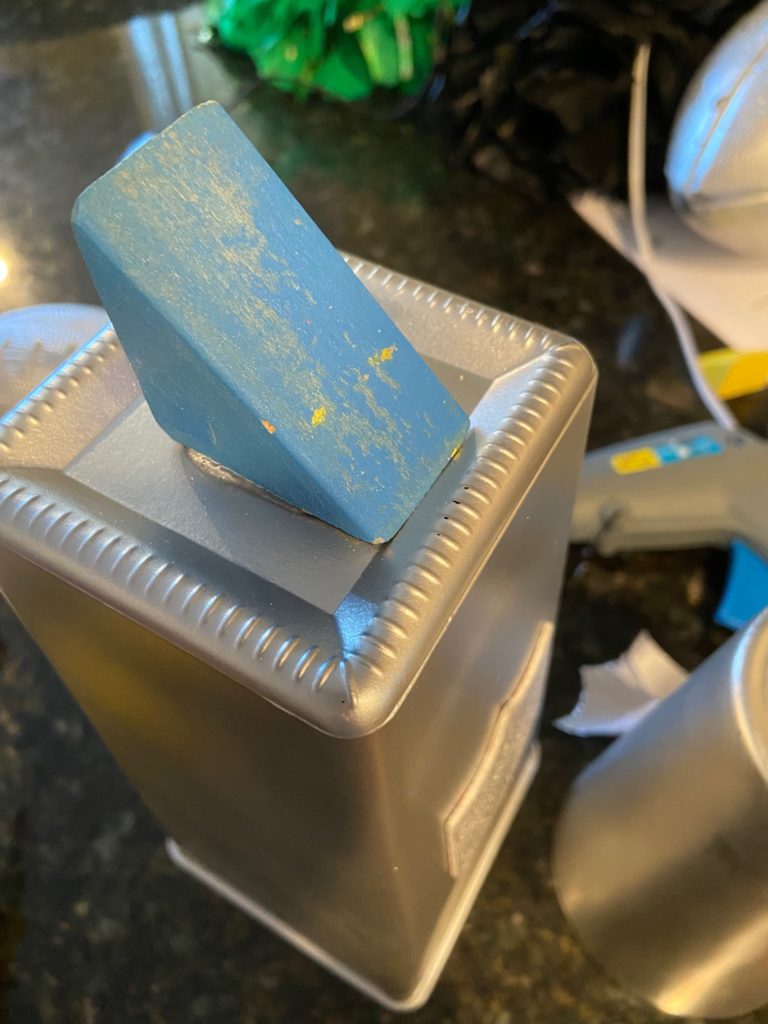 Allow the glue to dry and then glue the football to the slope side of the triangle.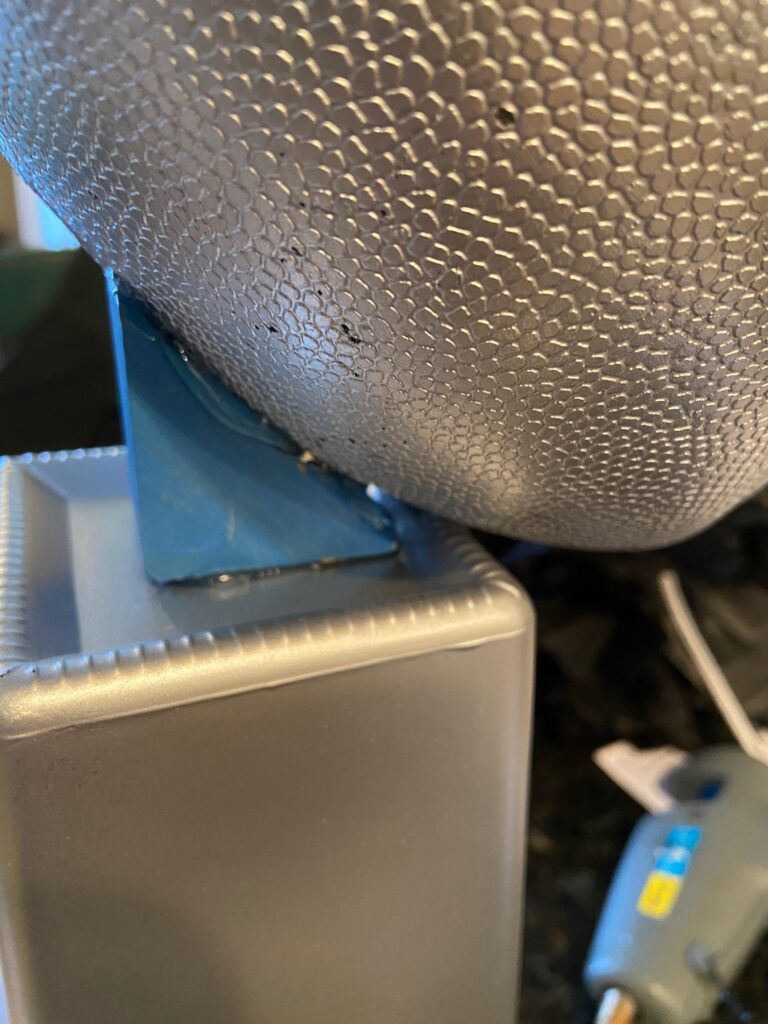 Cut a piece of cardboard or foam into a shape of the NFL Logo. I used adhesive foam that I had left over from projects last year. Cardboard works just as well. If you don't know the shape of the logo (I didn't), download an image from online, then print it out and trace it.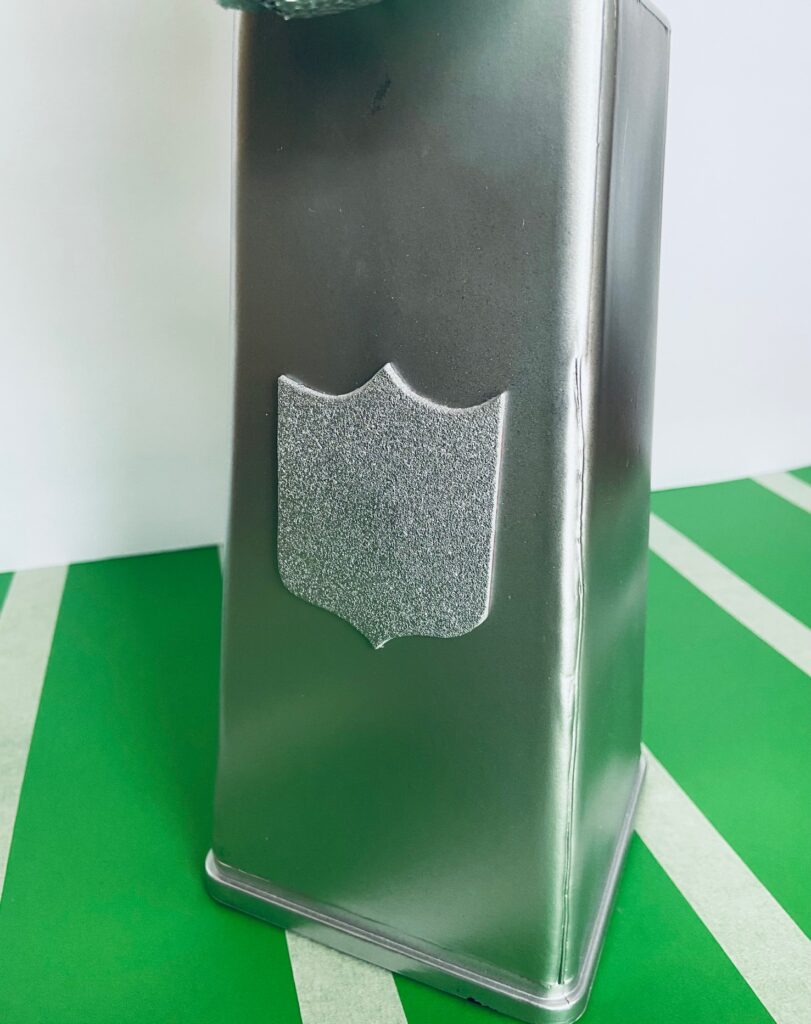 Once the glue dries, the Super Bowl Trophy DIY is done. Play Ball!