Today we're creating easy Saint Patrick's Day Decor. These leprechaun hat pots may be used as candle holders or stand alone decoration for the holiday. Saint Patrick's Day is fun and festive, so why not get in the spirit? The cost is under $10 for the entire project. A how-to video is here and here. Saint Patrick's Day Decor may not get any easier!
Materials:
Clay Pots
Spray Paint
Electrical Tape
Gold Glitter Paper
Glue
Candles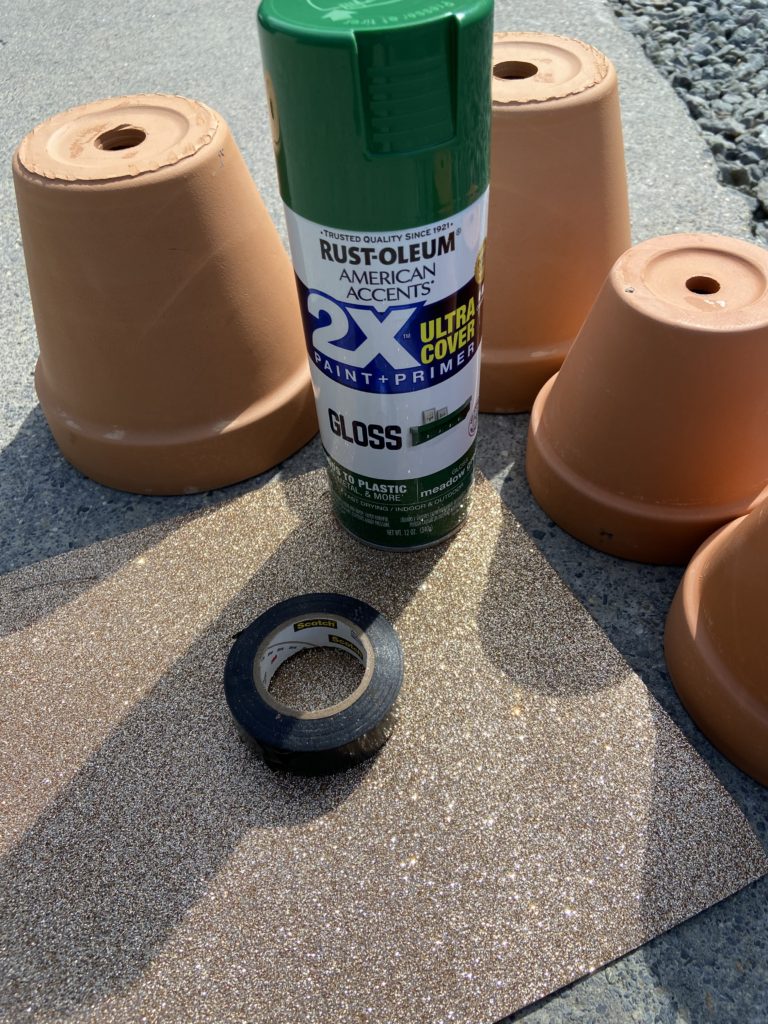 How-To:
The premise of these leprechaun hat pots is the same as the headbands. Start by painting the pots either green or gold or both. Next wrap electrical tape around the pot just under the lip for the hat band. Glue a cut square of gold glitter paper on the electrical tape for the buckle and finish the buckle with another square of electrical tape in the center.
You may add a taper or disc candle to the top of the clay pot to use the pot as a candle holder. This Saint Patrick's Day Decor is easy and versatile, it also stacks and stores easily for use again next year.
Below is a video how-to. Happy Saint Patrick's Day!