'Tis the season for LIGHTS! I love the lights of the holiday season, you never can have too many for me. However, those lights get expensive! So today's Glowing Orb DIY takes penny pinching to a whole new level. We're making Effortless Girl instead of Expensive (see my play on words)…These orbs are beautiful and currently retailing at a popular high end decor store for $59. They're beautiful in any holiday display or centerpiece. Let's make them for $7 shall we? Save your money for gifts!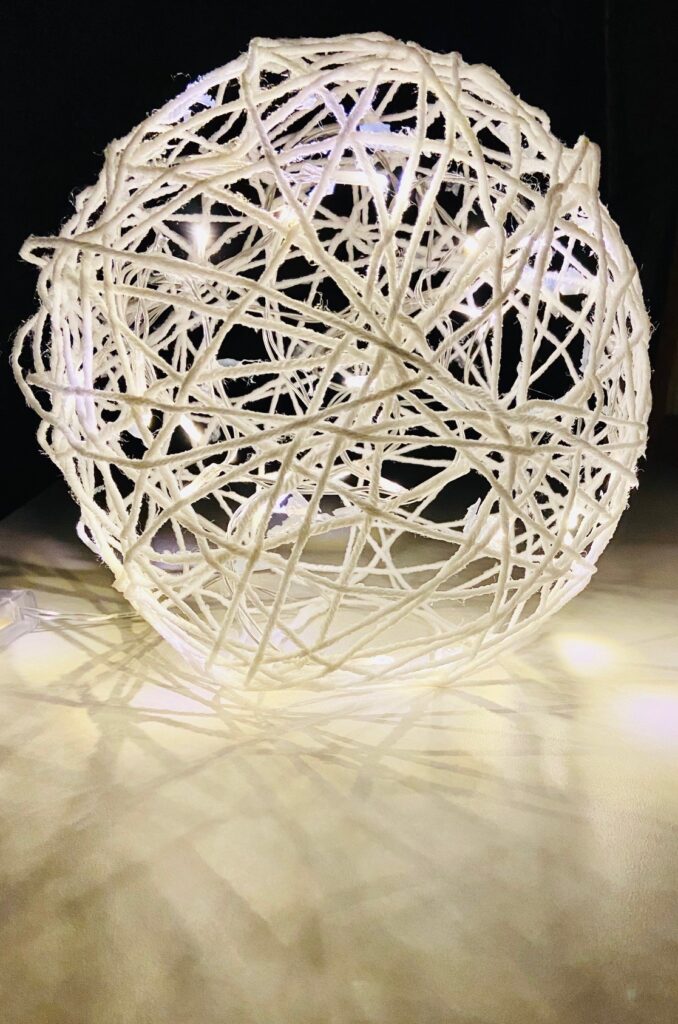 Materials:
Yarn
Glue (The cheap kind)
Paper Plate
Punch Balloons
Regular Balloons
LED Battery Lights
**I listed two types of balloons because I made a mix of orb sizes. The punch balloons make the orbs to use with lights, but the smaller balloons make beautiful smaller orbs to add to the mix.
How-To:
Start by blowing up a balloon. Pull yarn from the spool to wrap multiple times around the balloon to start. You will continually be pulling yarn from the spool. It takes lots of yarn FYI.
Next thoroughly soak the yarn in glue on a paper plate. It's messy! I poured glue onto the yarn and then "mixed" it into the yarn with my hand. You are going to get sticky, but it's worth it.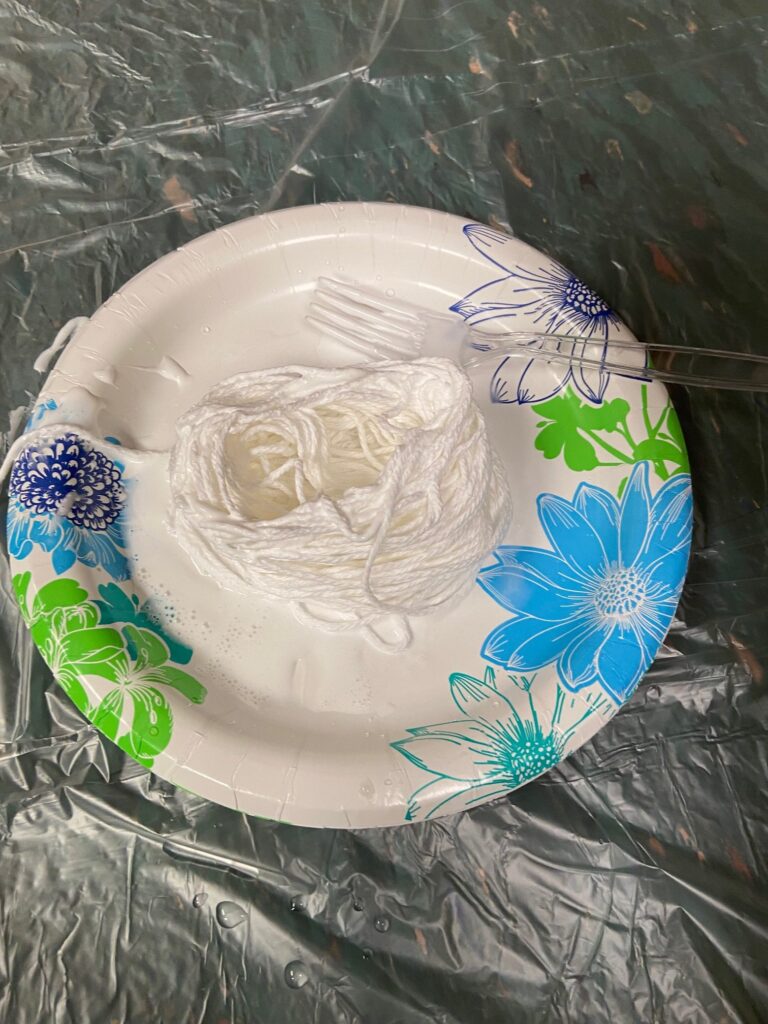 Wrap the wet yarn around and around the balloon over and over. Leave a hole near where the balloon ties about the size of your palm so you'll have an access point to place the lights later. You're forming the orb by wrapping the wet yarn around the balloon. Continue wrapping (many times over) until the orb is complete.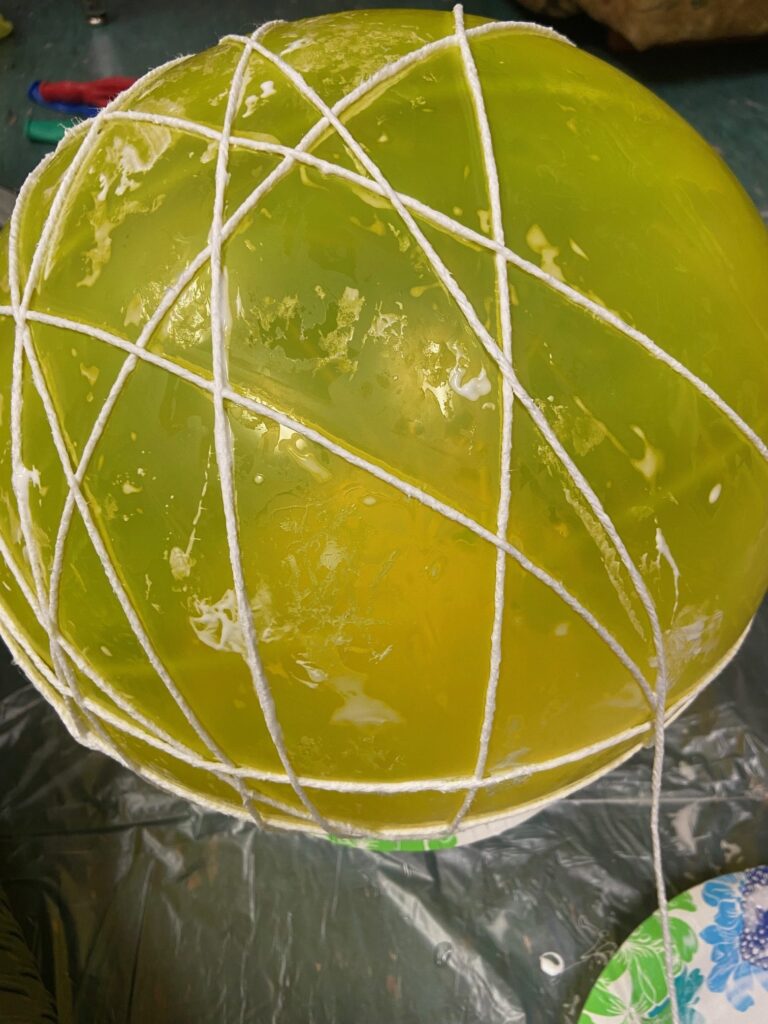 Set the balloon on a piece of aluminum foil or parchment paper to dry overnight. Once the balloons are completely dry, they will be very firm to the touch.
Pop the balloons and pull the pieces from the center of the egg. One tip – the balloon will be stuck to the yarn so gently pressing the air filled balloon from the edges of the yarn egg prior to popping makes the process much faster. The video below shows this process.
Remove the popped balloon from the orb. Add one strand of battery powered LED lights to the inside. They will fit in the small holes around the orb. Mix in some different size orbs with some alternate yarn colors for a more colorful display. The final step in this Glowing Orb DIY is to turn on your lights and enjoy the glow from your orbs! Happy Holidays!!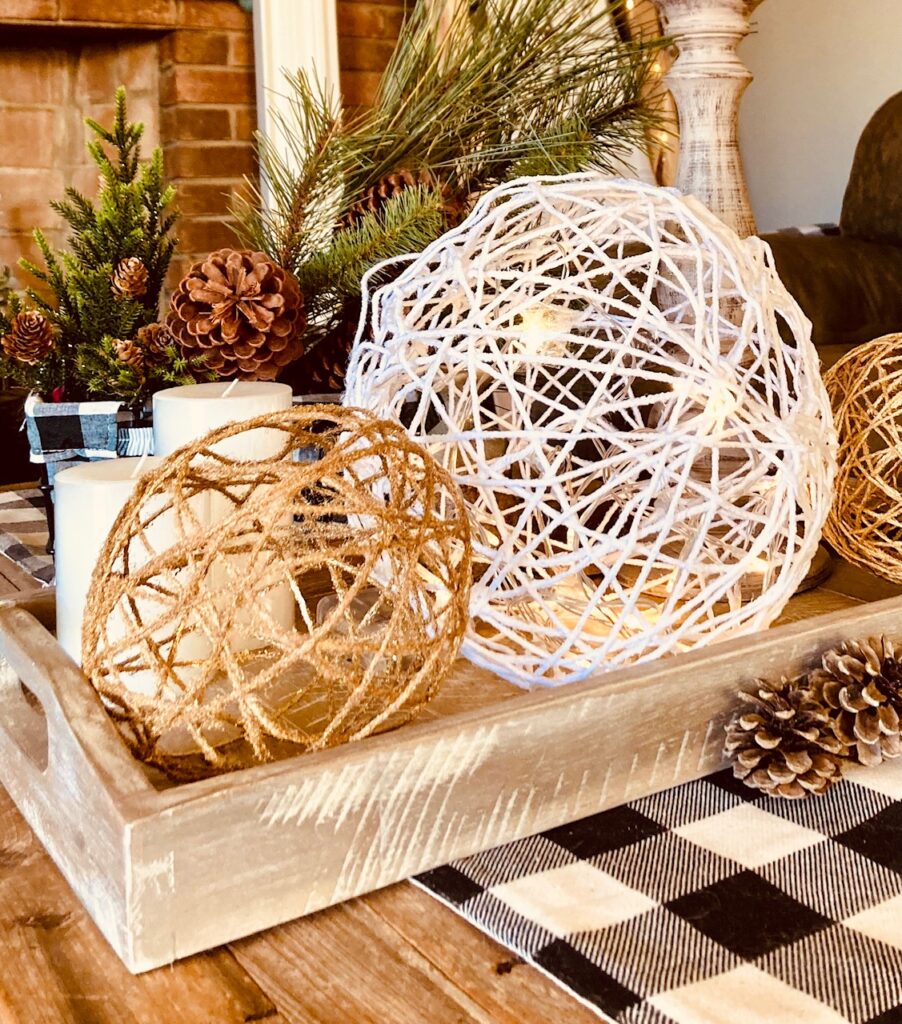 As a last FYI this orb method also makes unique Easter decor with pastel yarn…click here to learn more.