This project is something I wasn't sure was going to work. I wanted to redo some old vases and I played with different additives to paint until I found this one. I LOVE the texture. This Faux Pottery DIY turns blah glassware into a beautiful and usable new vase. Repurpose or Upcycle (whatever word you like) instead of buying new this Thanksgiving and save those pennies for Black Friday! Click here for a video how-to.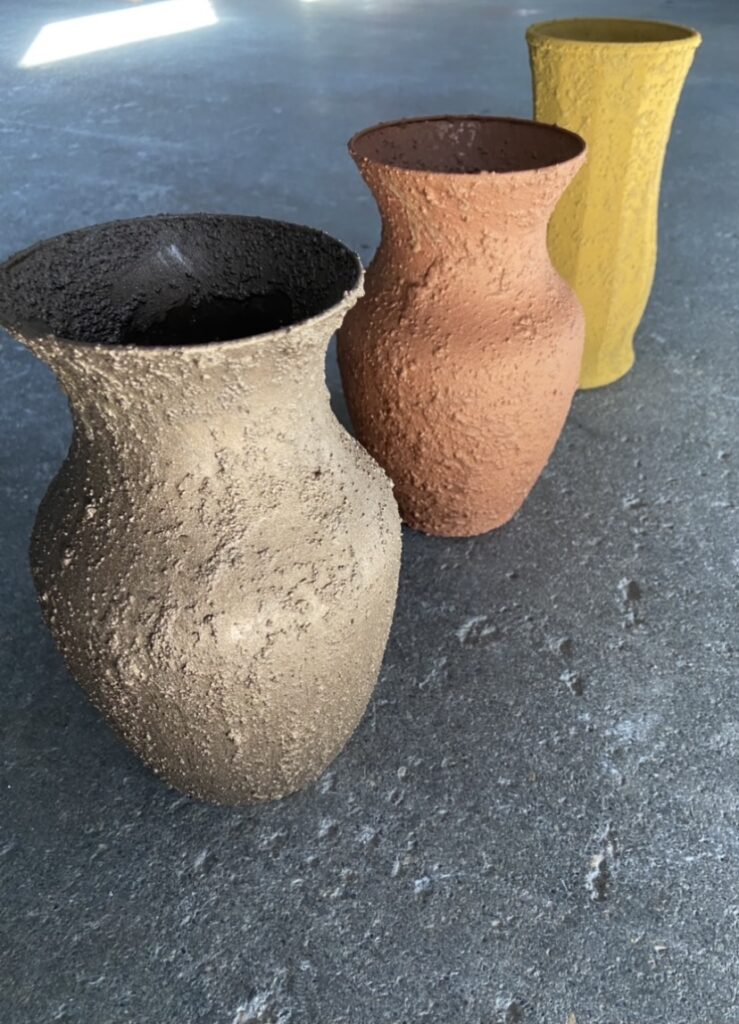 Materials:
Old Vase or Glassware
Paint of Any Kind
Ground Coffee
Baking Soda
Paint Brush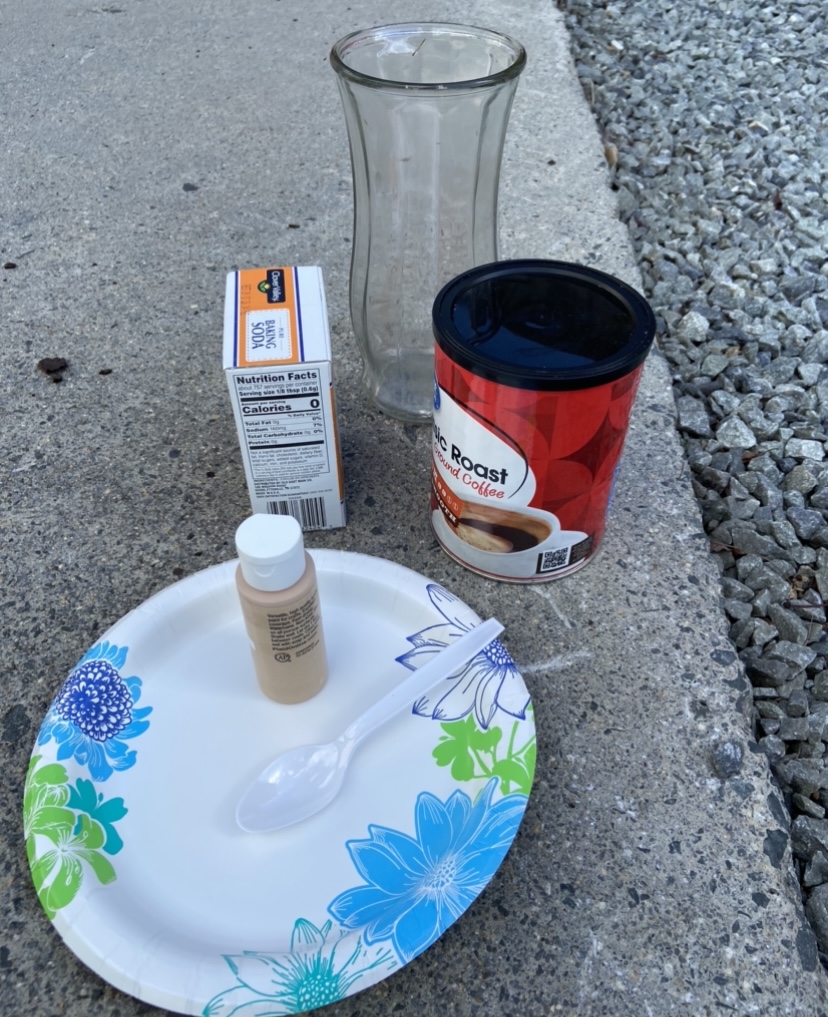 How-To:
Begin by mixing a dollop of paint with a spoonful (not scientific like a teaspoon to start) of coffee and another of baking soda. Add more paint until the consistency is like a runny paste. Start with this.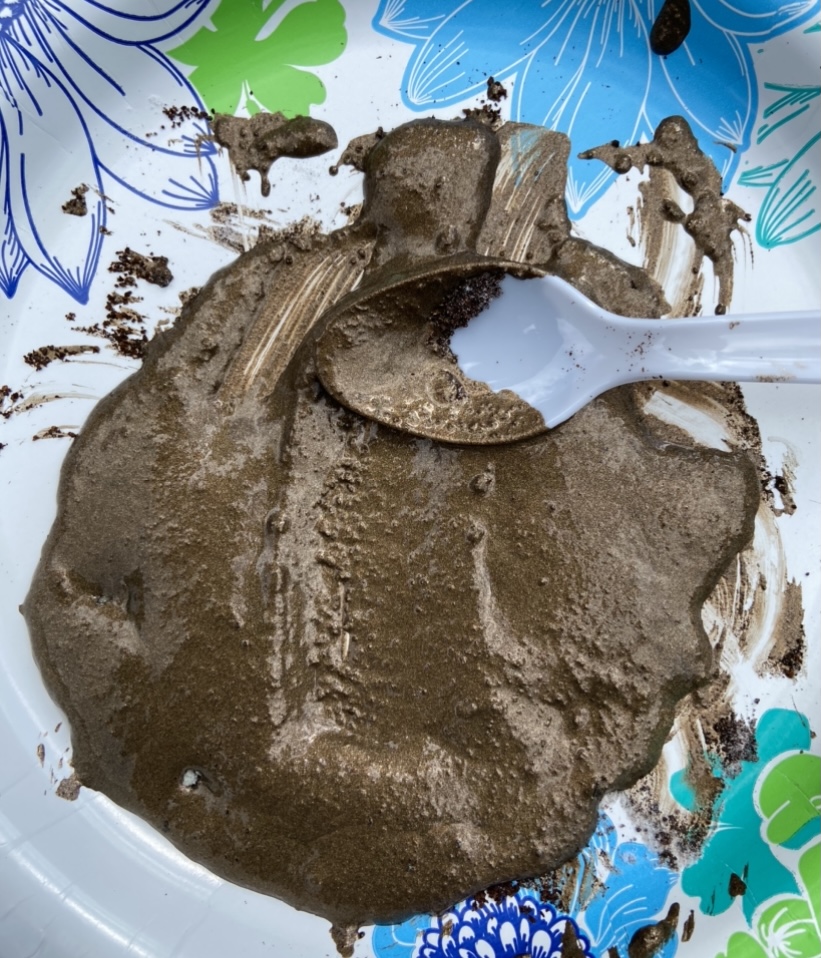 Paint on the first coat by dabbing the paint on the vase – don't brush it on. Let that coat dry and notice the texture. If there needs to be more texture (which is likely) add more coffee for the next coat when you make the paint mixture. The first coat is a base coat. The second coat gives more texture. After the second coat, allow the vase to dry overnight.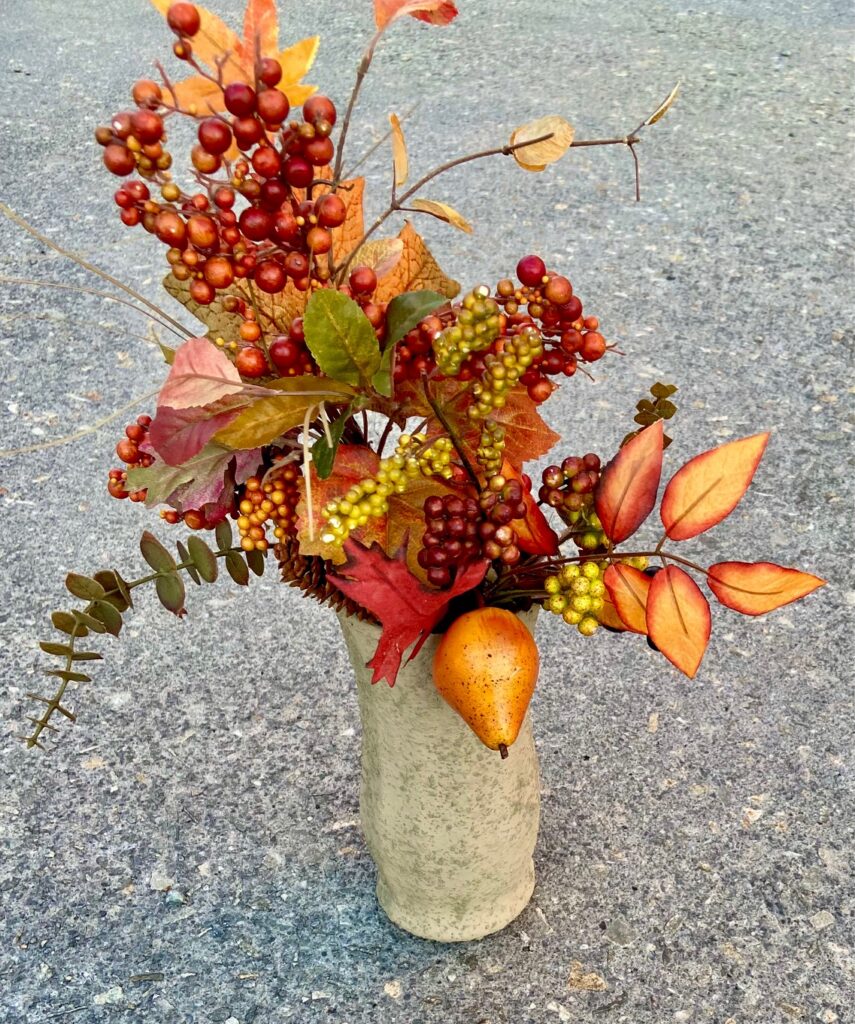 I also tried this technique on plastic by gluing together two bowls from the dollar store and using the same technique. I was pleased with the results. It makes an excellent plant stand for the front door area, especially with the holidays coming. Mix your "new" vases with these napkin rings for the perfect Thanksgiving table.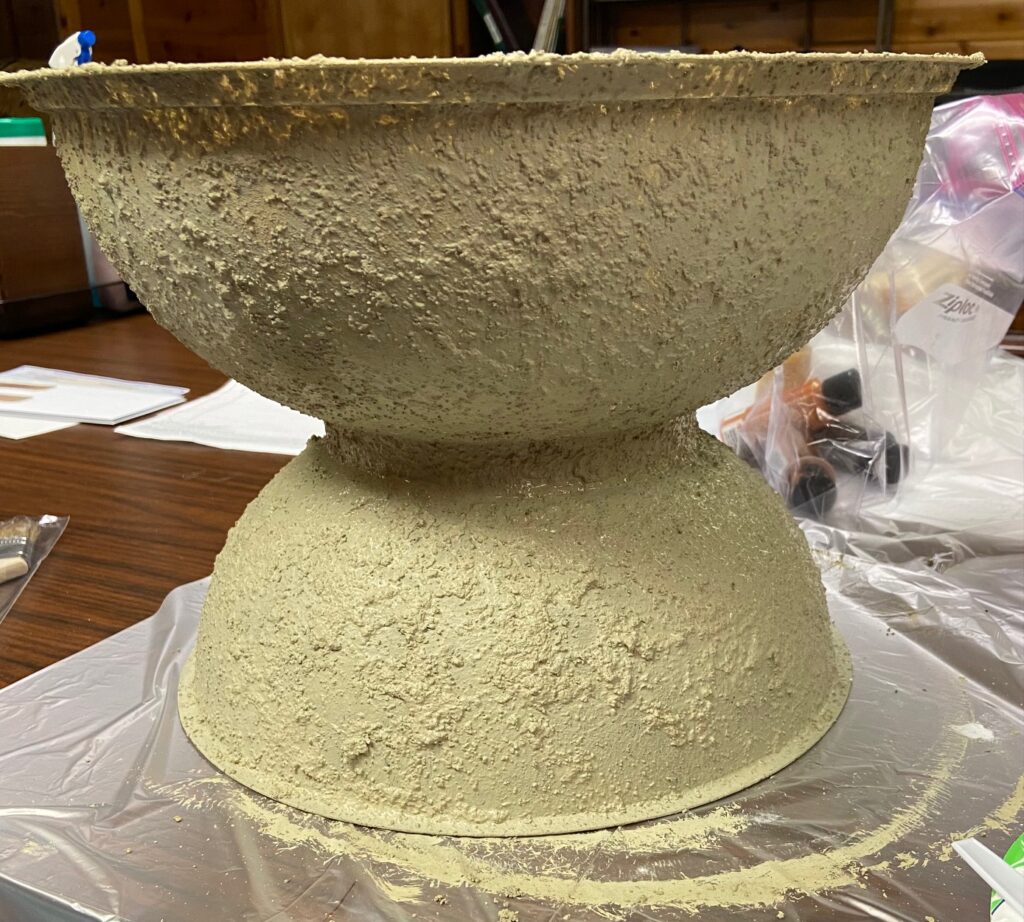 Faux Pottery DIY!