Today's idea is perfect for those of us that need a simple fall project….We're making (fancy pants) DIY Napkin Rings from paper towel roll inserts and pasta. Seriously – Pasta! They look high end and very elegant but nobody has to know how simple and inexpensive they are to create. They cost about $1.50 for eight rings, if you have to purchase the spray paint, then make that $5 for eight. DIY Napkin Rings are remarkably beautiful and easy (really, ain't nobody got time for difficult things). Let's go!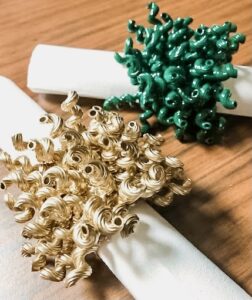 Materials:
Glue or Hot Glue
Paper Towel or Toilet Paper Roll inserts (2 paper towel or 4 toilet paper inserts)
1 box Cellantani or Fusilloni Pasta (I used Cellentani)
Spray Paint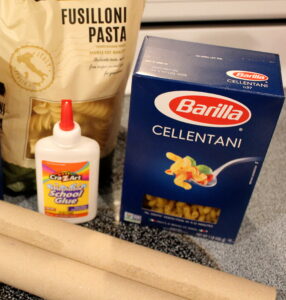 How-To:
Cut the cardboard rolls into eight pieces the size of napkin rings.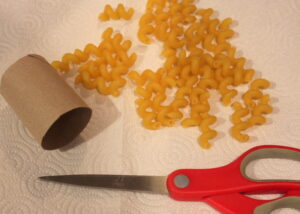 Glue the noodles to the cardboard – I tried using both regular glue and hot glue. The hot glue works much faster. The process is to simply glue the noodles in different directions over one half of the cardboard roll.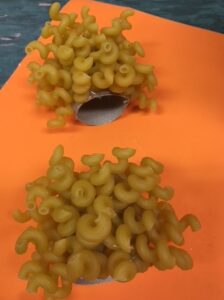 Once the glue is completely dry, spray paint the entire napkin ring. One coat of paint completely covered my rings. I chose metallic gold and was incredibly impressed/surprised by how well they turned out! After the rings are dry (check the nooks and crannies of the noodles), they're ready to use.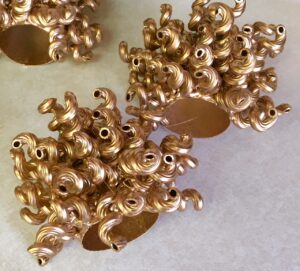 Use these super DIY Napkin Rings all for a unique spin on traditional table decor. #DIYNapkinRings