This project is so simple! We're making a DIY Easter Basket using CANDY boxes as the basket itself! It's so simple to put the pieces together and the result is creative and Sweet! The total cost for the basket can be under $5 (or more depending on your candy choices)….so let's go!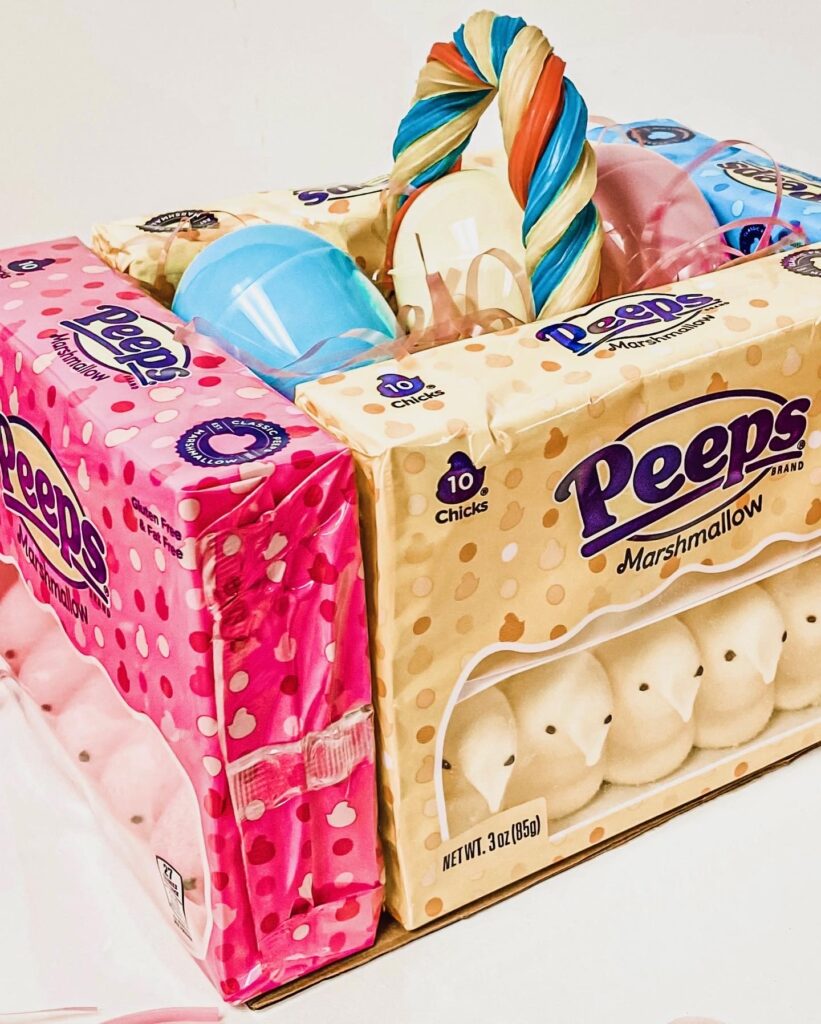 Materials:
Candy Boxes or packages – at least 4 (one per side)
Glue
Small square of cardboard
Licorice Pieces for handle
Scotch Tape
Easter Eggs
How-To:
Create the box shape by gluing 4 candy boxes onto a piece of cardboard cut to fit just smaller than the shape of your candy boxes (or packages).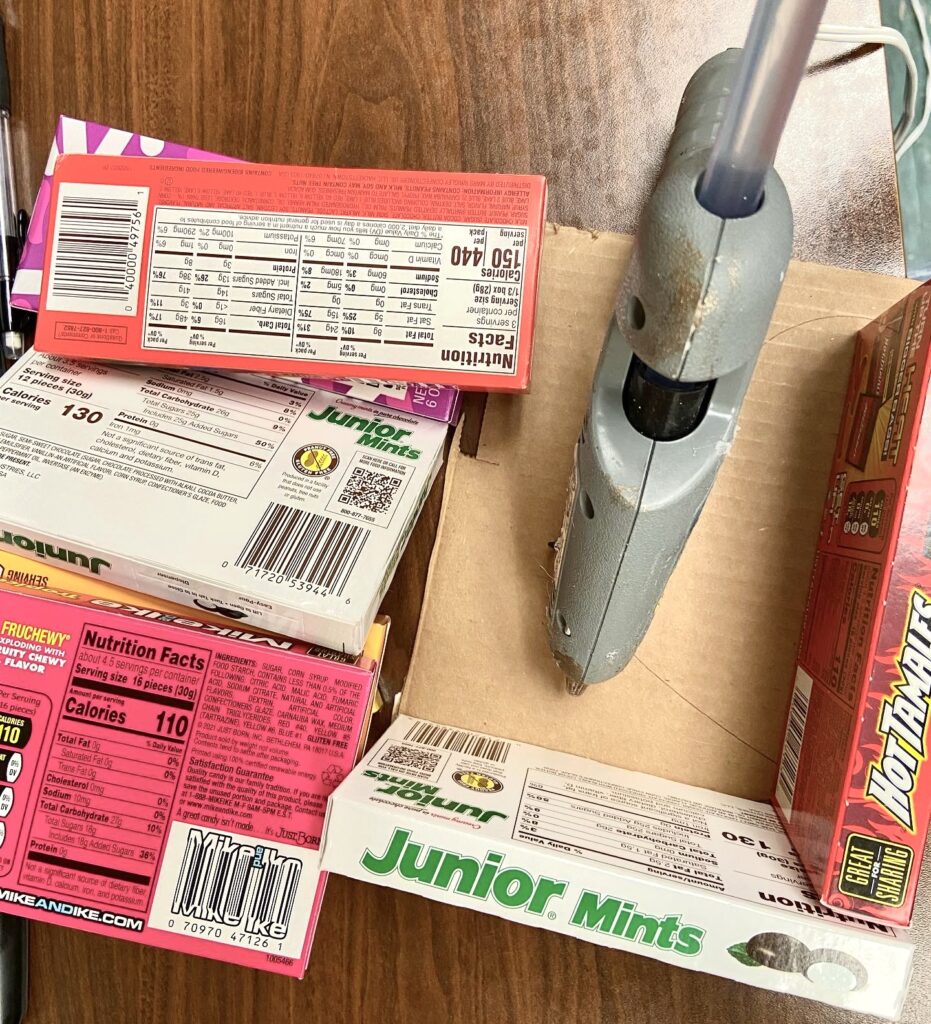 If you want to stack two rows high, glue another row of boxes on top of the first row once its dry and set.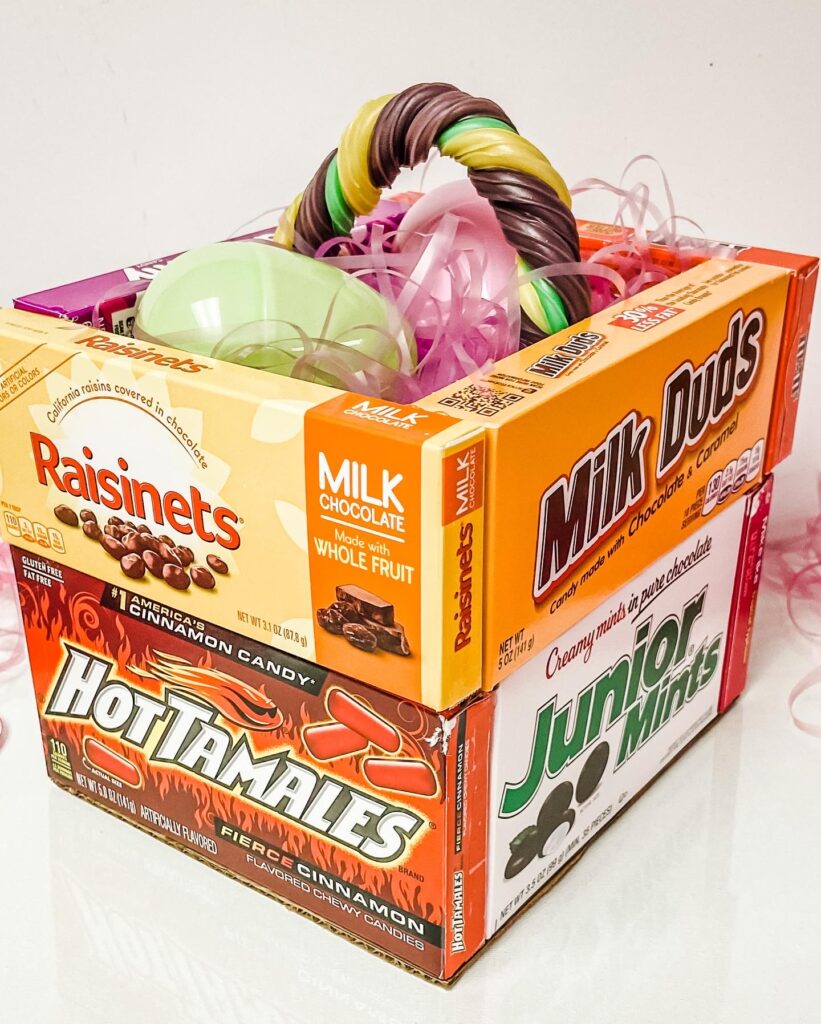 To make the handle of the box, takes 4-5 piece of licorice and twist them together. Pull them just a little to lengthen them. Tightly wrap the ends together with scotch tape.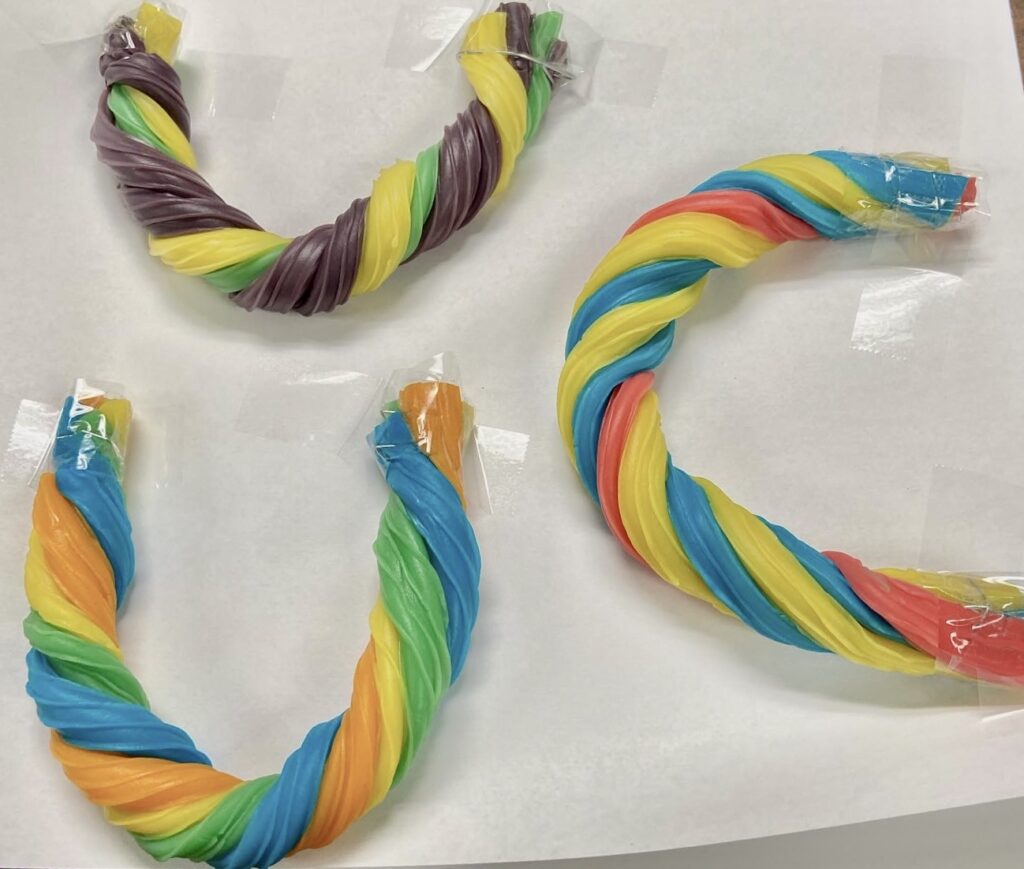 Once the ends are wrapped up, tape the ends to the inside of opposite sides of the "basket" for handles.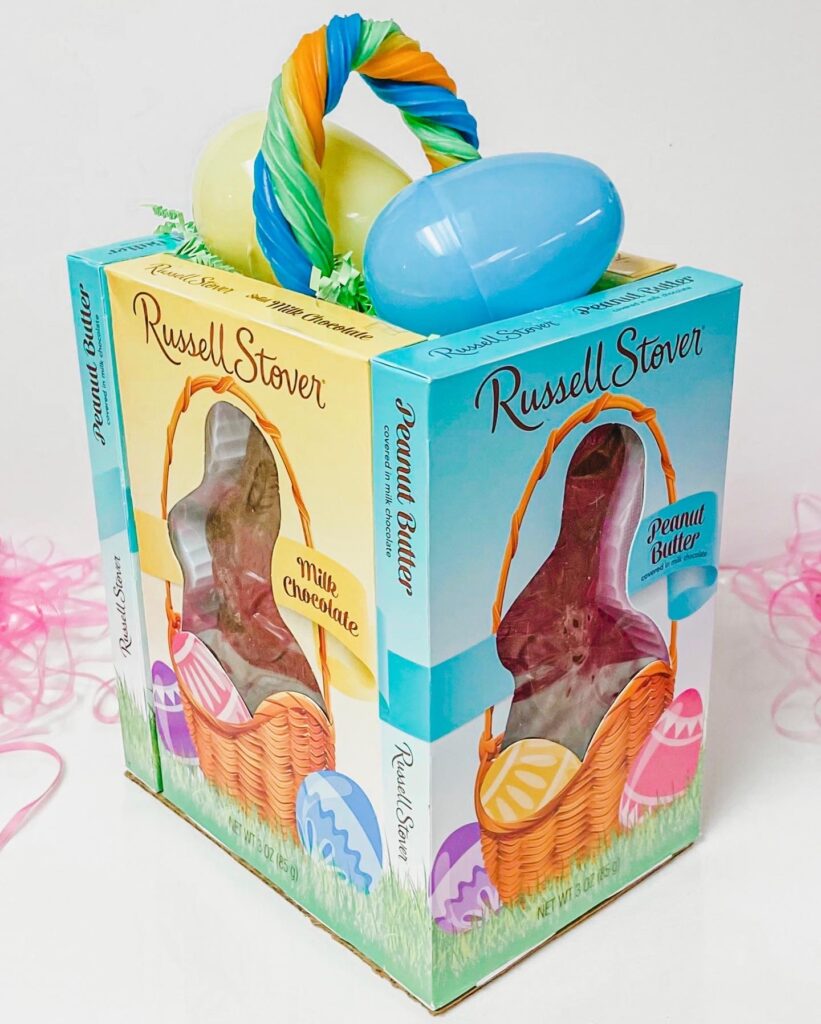 After the DIY Easter Basket is constructed, you may choose to fill it with more candy or Easter grass and plastic eggs. It's up to you. I love this alternate Easter Basket and how simple it is to create it! Happy Easter! For DIY how-to Videos, click here and here. Be sure to check out these Effortless Girl Easter projects here and here too!!