It's crunch time for the holidays. I'm feeling the pressure both with my time and wallet. Today's project is making trees for decor or gifts. The time commitment is minimal and the cost is about $5 each. This DIY Christmas Tree Decor makes easy teacher gifts or last minute party gifts you can make in about 15 minutes. By the way, a set of these cream colored trees is on sale currently at a high end decor website for $129.99….we're making them for way less. A video How-To is here and here.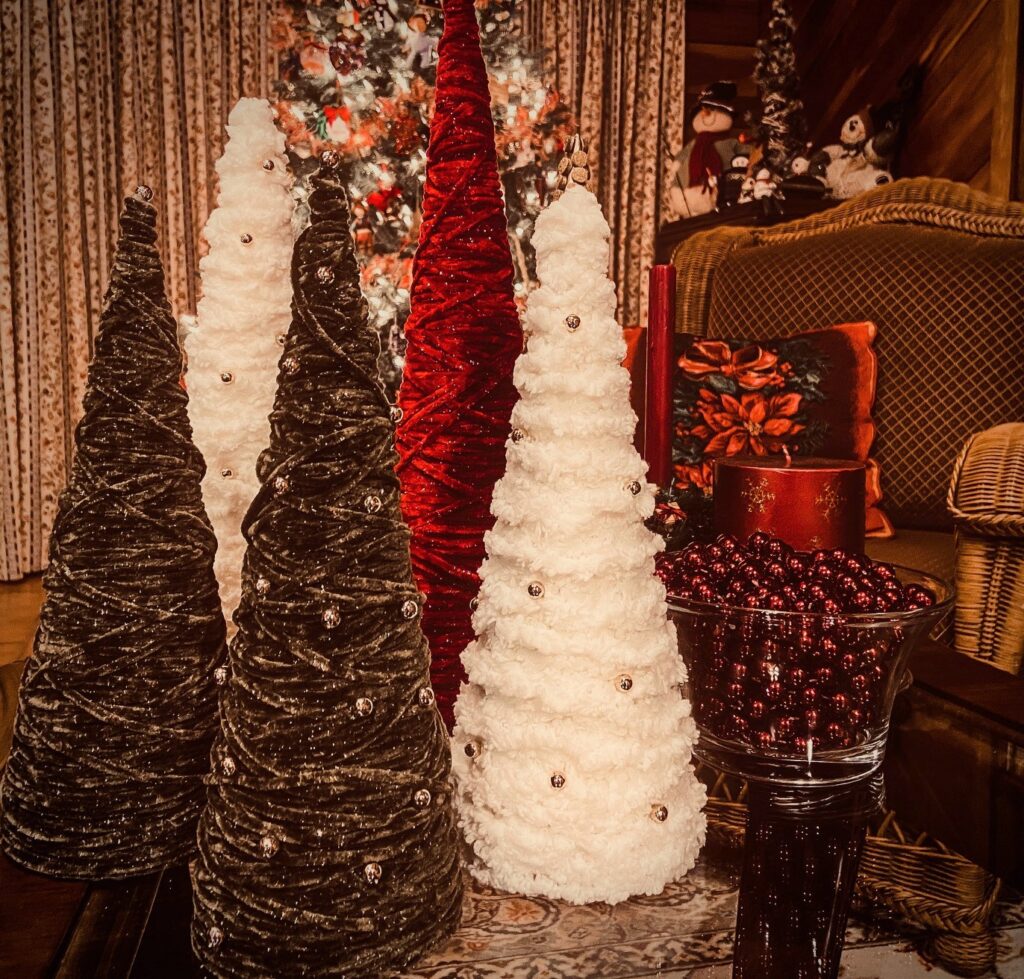 Materials:
Cardboard Cone
Yarn – Fuzzy yarn adds more texture
Glue
Scissors
Embellishments (if wanted)
How-To:
Begin by gluing the initial piece of yarn to the cardboard cone. Then wrap the yarn around the cone over and over.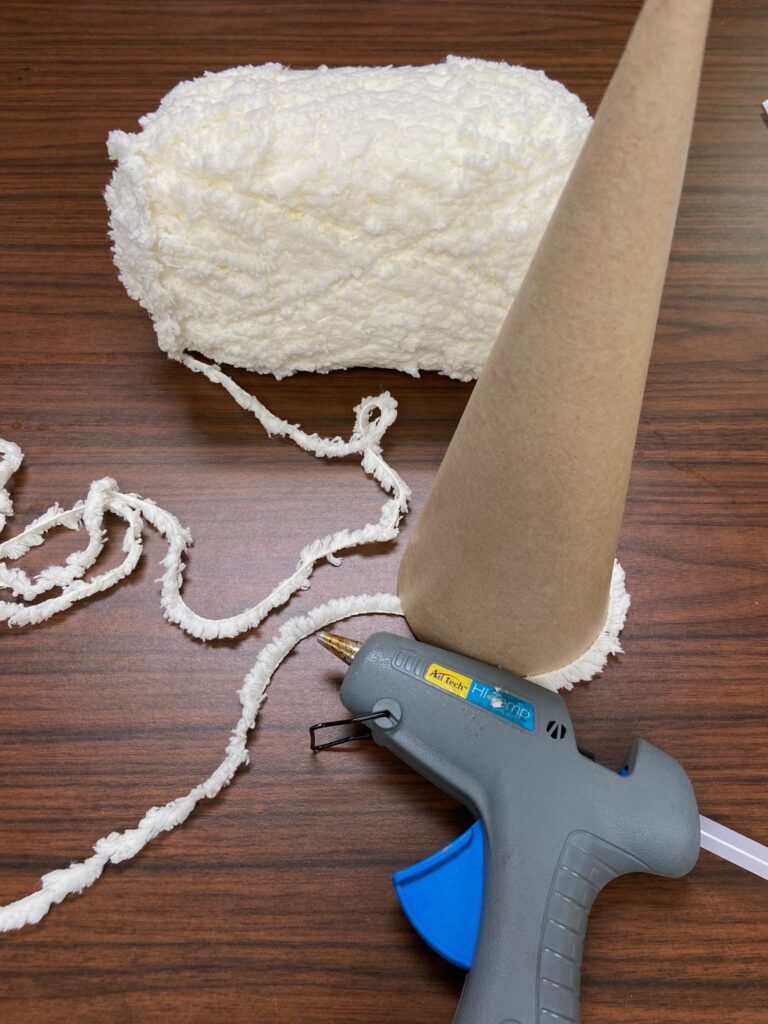 Add a dot of glue every other wrap around or so to keep the yarn in place.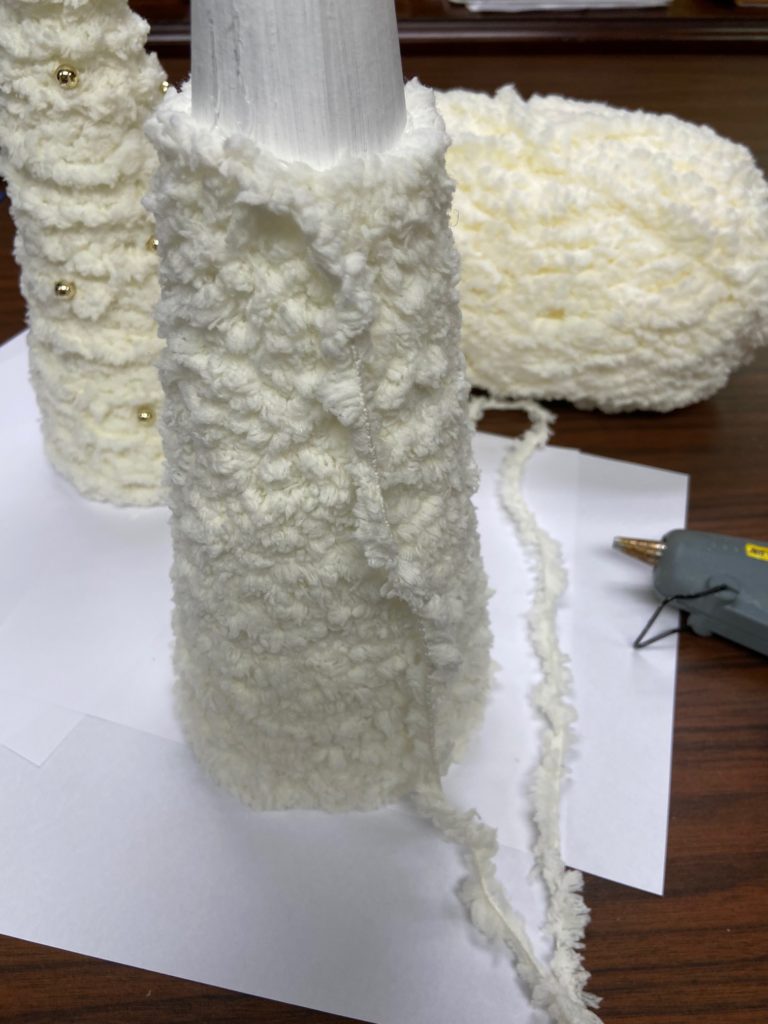 Don't wrap the cone perfectly with the yarn side by side in perfect lines. The more imperfection you have, the greater amount of texture will be in the tree. It's prettier that way.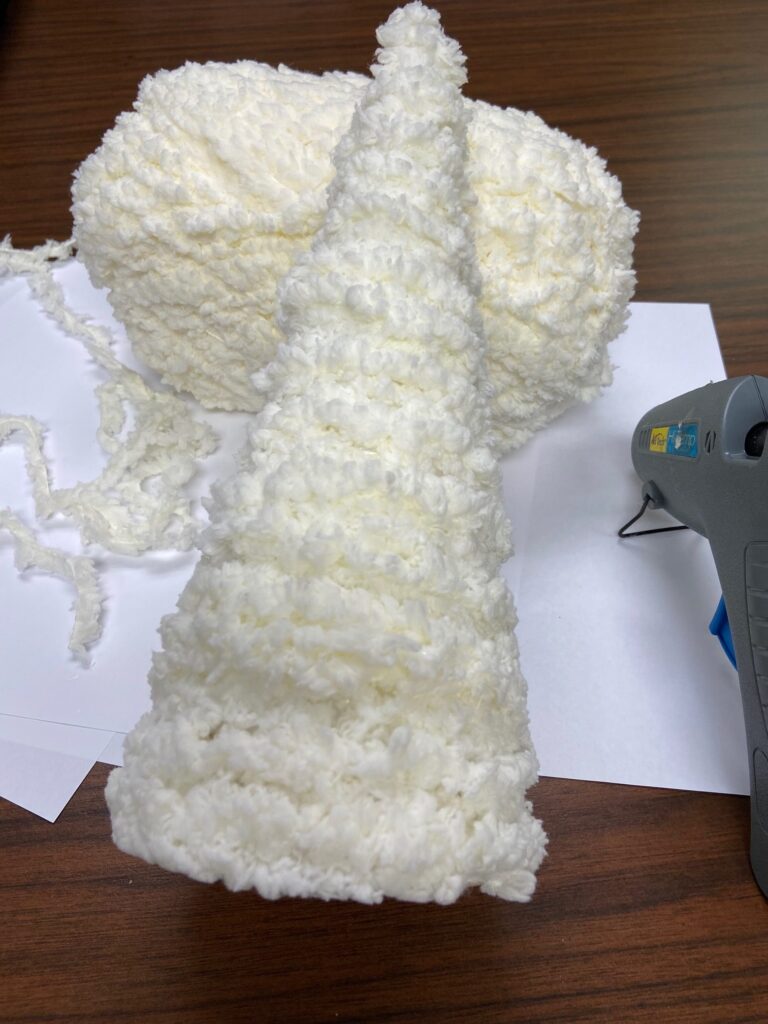 Once the entire cone is covered in yarn, you may choose to add embellishments. I cut up some beaded garland for some of the trees I made and glued beads here and there for ornaments. It's up to you if you add anything. Once the cone is covered you've finished the DIY Christmas Tree Decor Project! These trees make an excellent compliment to this set of tree decor as well.