The holiday season is here in full force.  Each year I like to add something new to my decorations.  For the sake of time and money I needed quick but merry DIY Christmas Trees Decor.  So I made fast Christmas trees from old pieces of wood and recycled fall decorations in the process.  I ended up spending about $1 each – so in the season of spending, this was welcome project.  I made four different styles of trees, but you can customize these depending on your preference and color scheme.  These make super easy and inexpensive gifts or are a beautiful addition to your Christmas decor.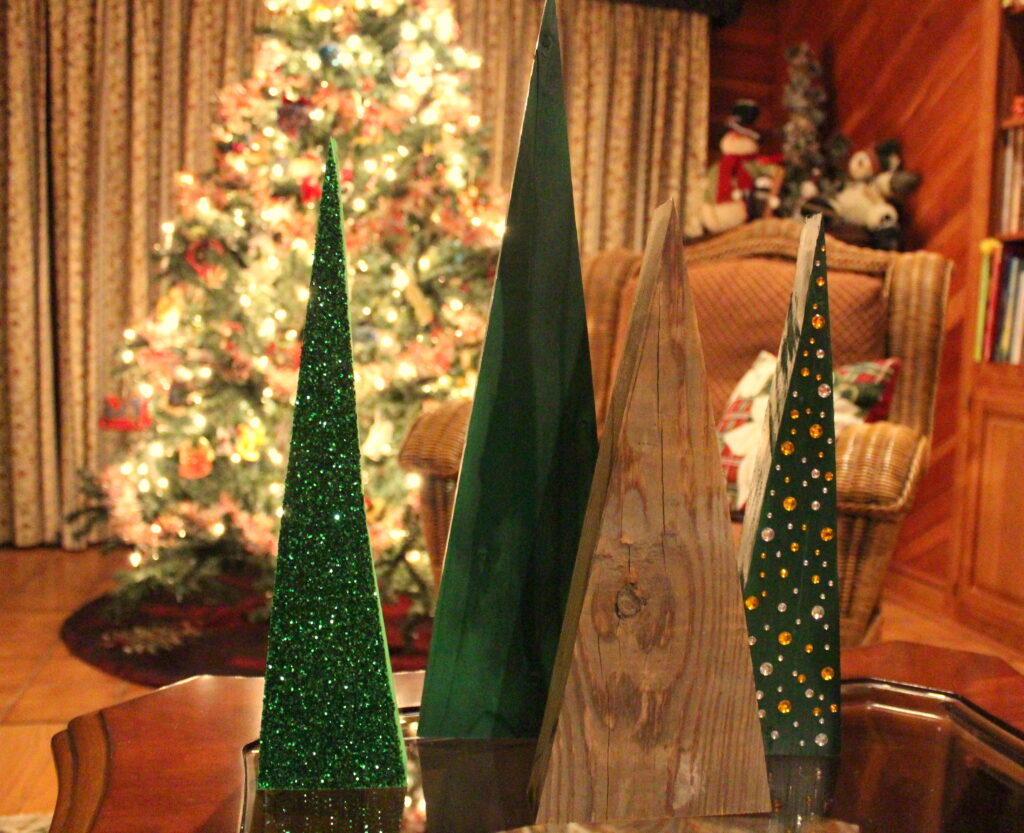 Materials:
For this project you'll need 4 pieces of wood (or more depending on how many trees you'd like), paint, and sparkle.  I also made a tree and the wood was so gorgeous I didn't even paint it!  You can purchase wood or use what you have.  I recycled 4 pieces of old wood that I had on hand and asked my dad to cut it for me:
1 – 16″ piece of 2×6
1 – 10″ piece of 2×6
2 – 12″ pieces of 2×4
You may purchase the wood from any store that sells lumber.  Most will cut these for you.  Because you only need 4 pieces with such short lengths, if you need to purchase these you will spend a nominal amount (probably less than $5).
How-To:
Cut the wood (or have a professional cut it for you if you aren't skilled in cutting wood) in the shape of a triangle.  Paint the pieces of wood in the colors you'd like for your trees.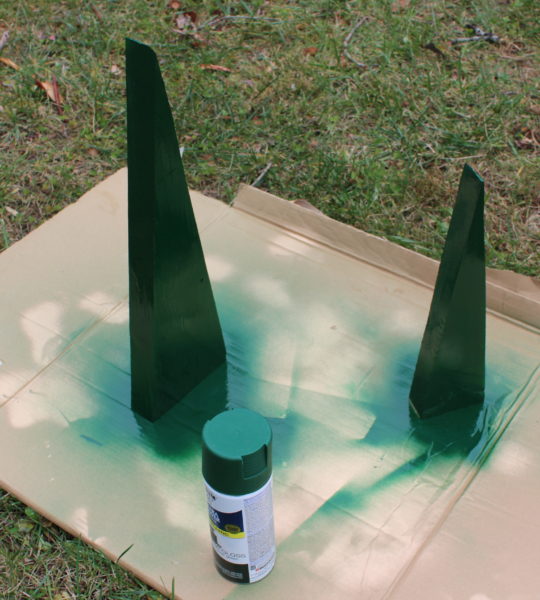 Next add decorations you want to embellish the trees.  I left one tree completely bare as the wood it was cut from was old and very beautiful and the rustic brown tree contrasted nicely with the other painted ones.  One tree I added glitter to the front.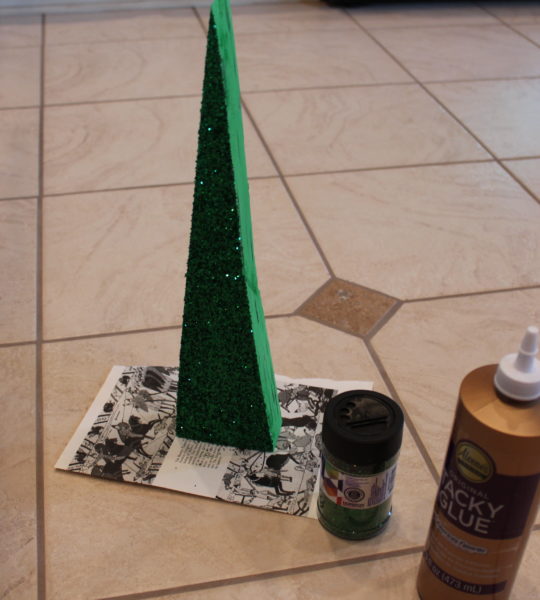 Another tree I added sparkle with adhesive rhinestones from our Thanksgiving sparkle pumpkins here.  It was simple to repurpose the rhinestones as ornaments.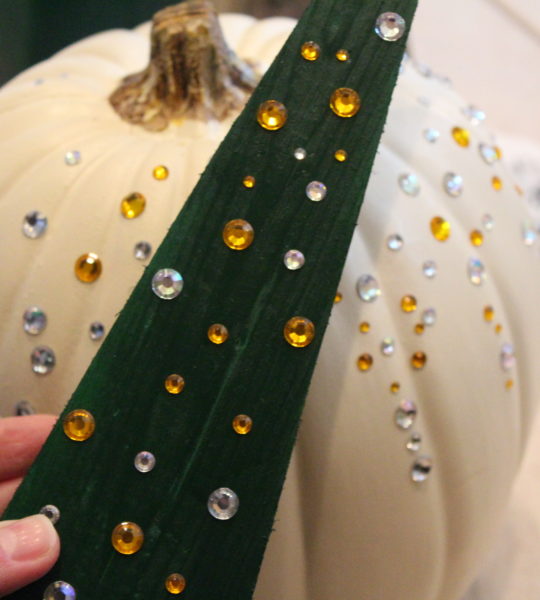 The finished looks are beautiful!