Create the perfect centerpiece in minutes for your holiday table for almost no cost!  Check out Julie's appearance on Charlotte's WCCB News Rising for an easy how-to in no time.  You may vary your centerpiece size and material list depending on your table and what outdoor elements are available to you.  A beautiful and time saving table is just around the corner!

Below are photos from the day on the WCCB News Rising set.  I got up at 3:30 am to make it on time.  I don't know how Kristine does this day after day and looks GORGEOUS!  The crew was amazing and so professional.  They made my nerves disappear and the appearance was easy.  Thanks to everyone for a great morning!  A special thank you to my parents that drove me to the studio and helped carry the supplies.  They are the.best.parents.in.the.world.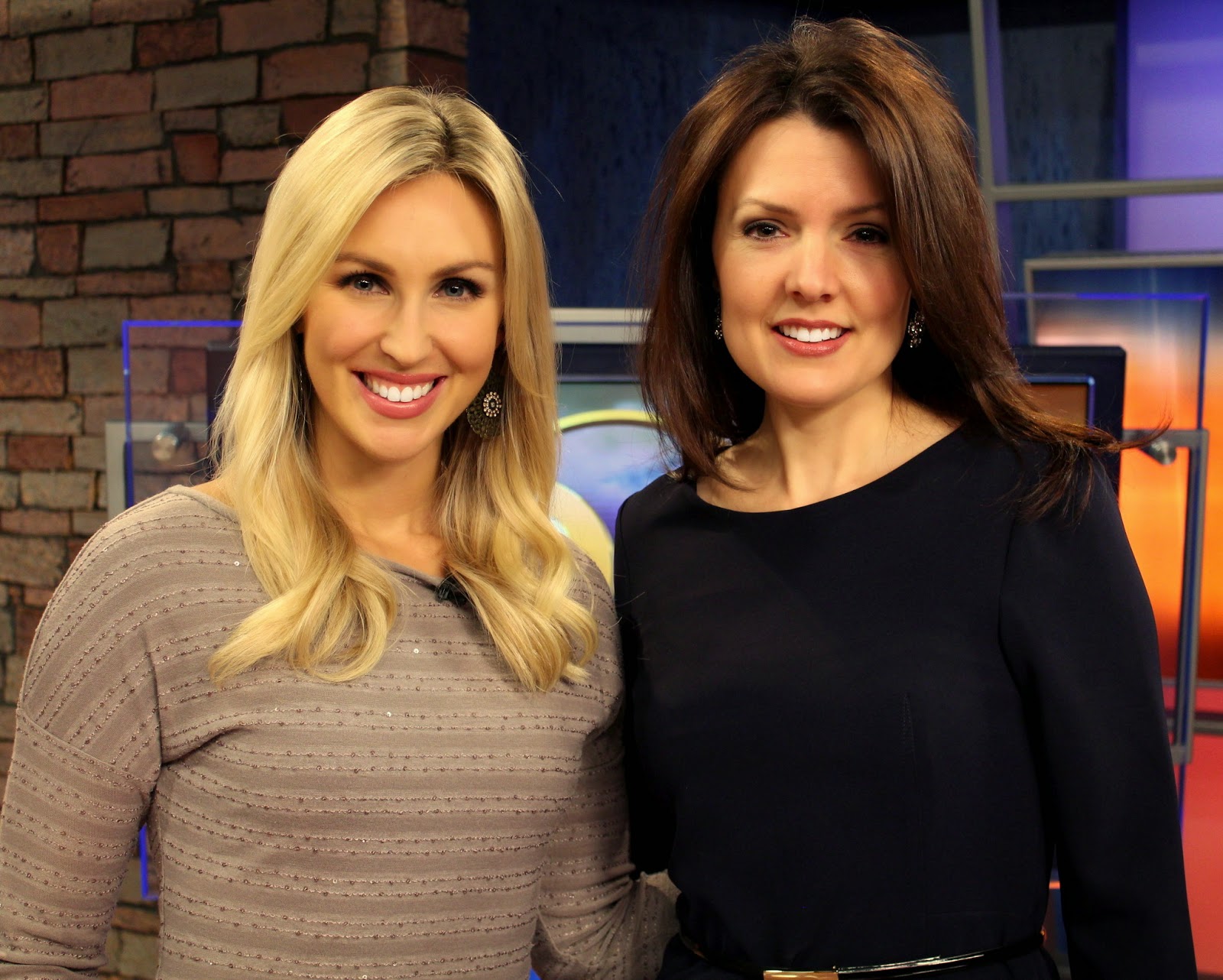 Julie & Kristine Zell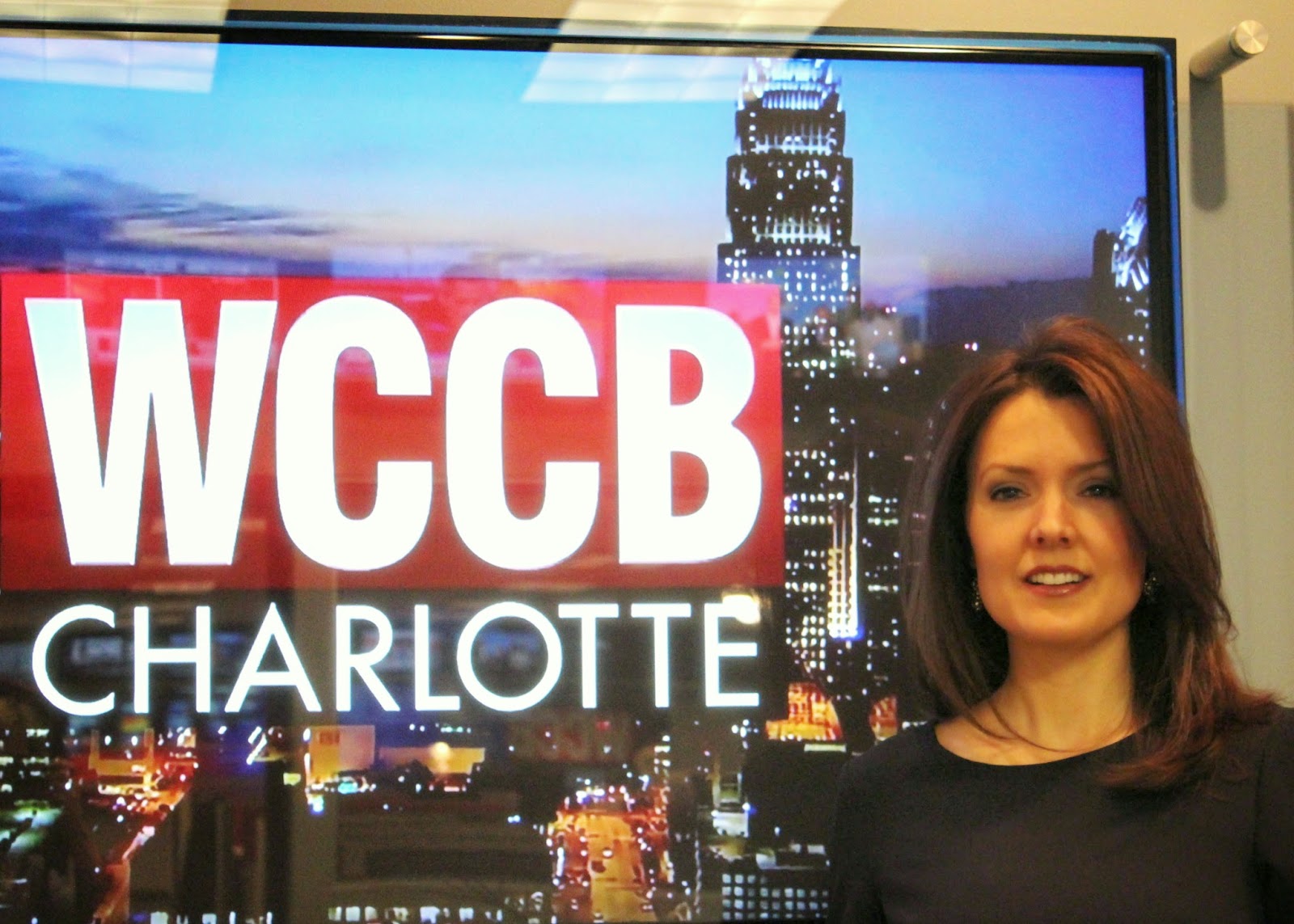 Early Morning Eyes…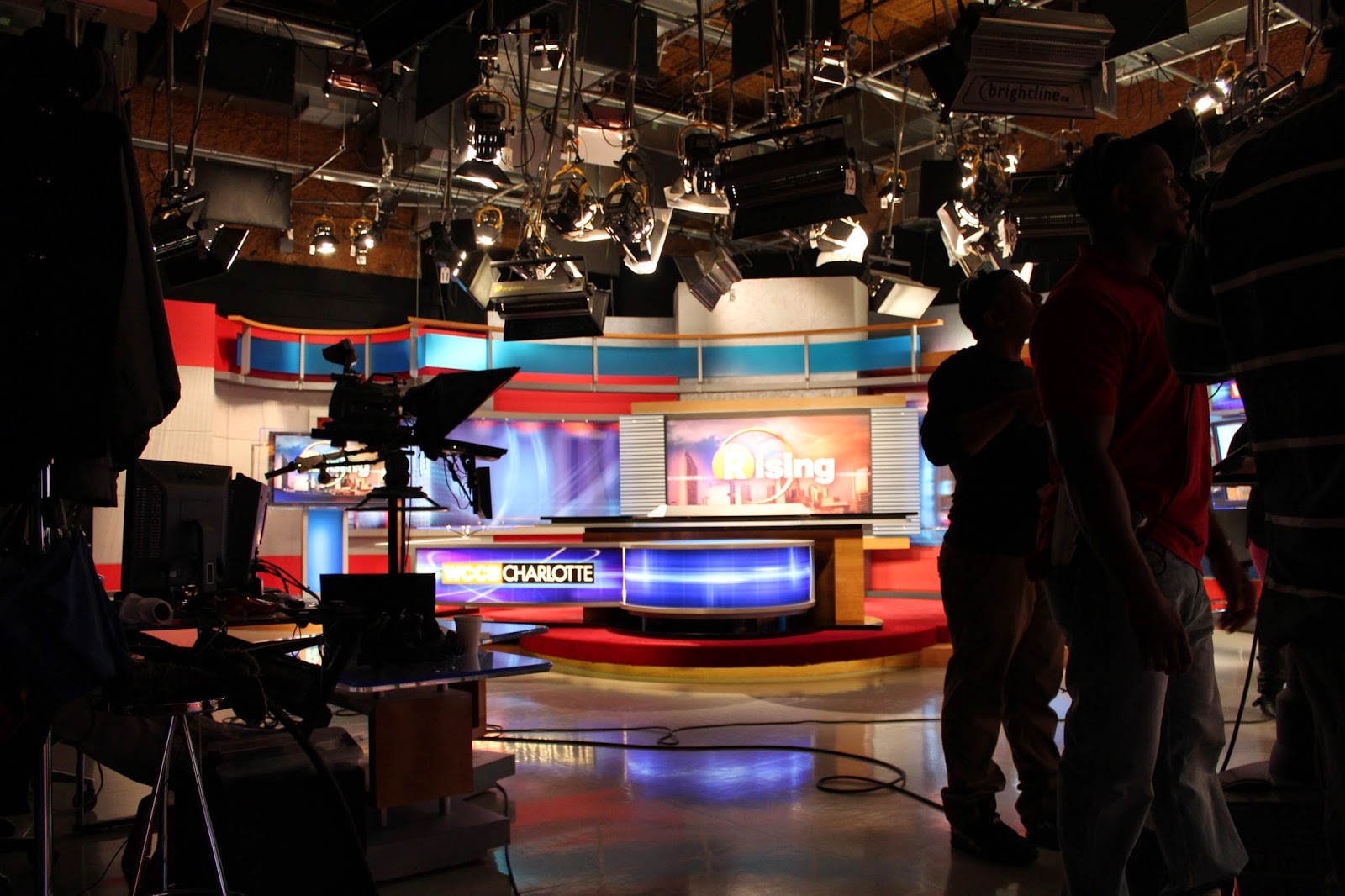 The Set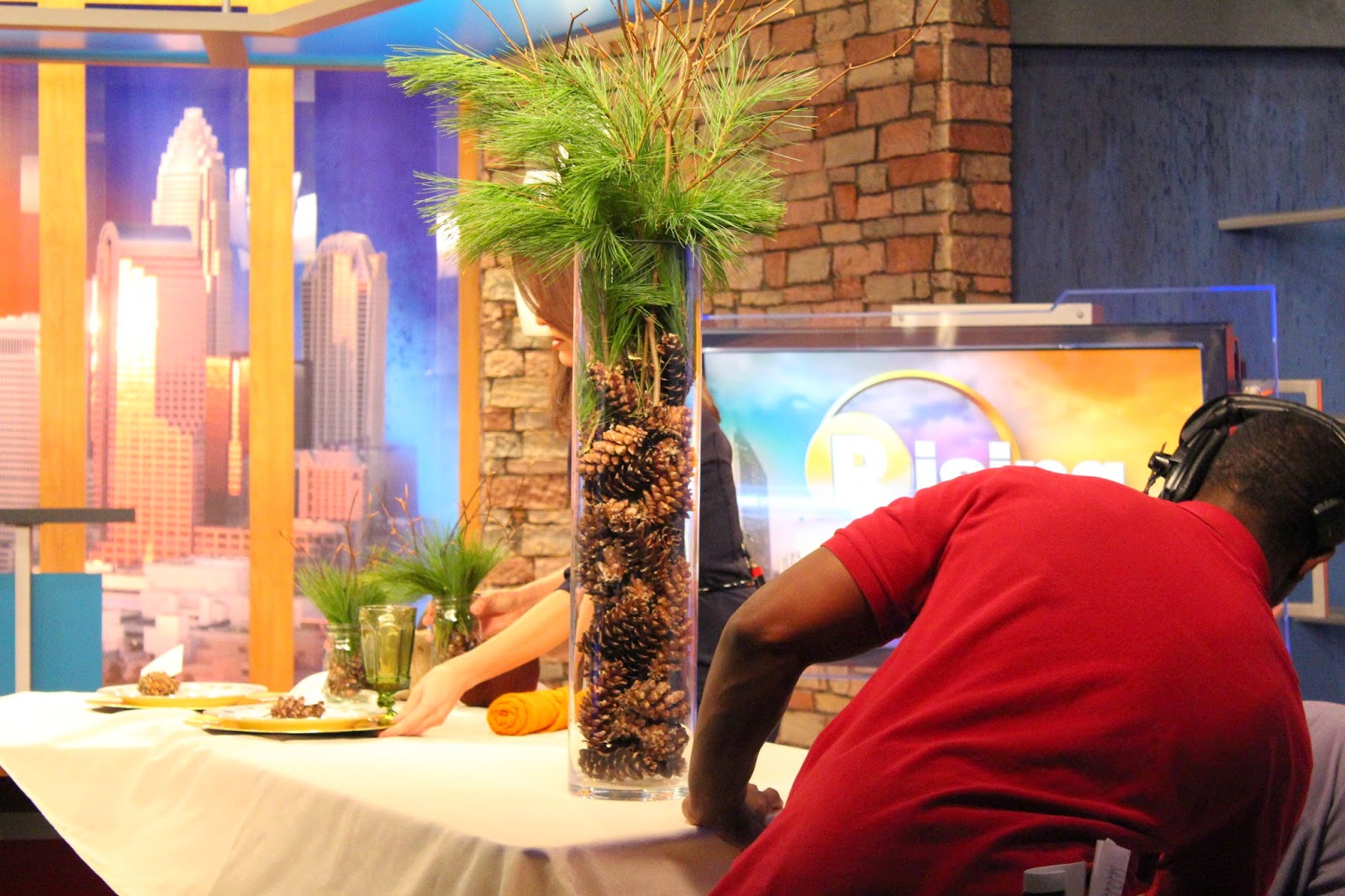 Setting up for the show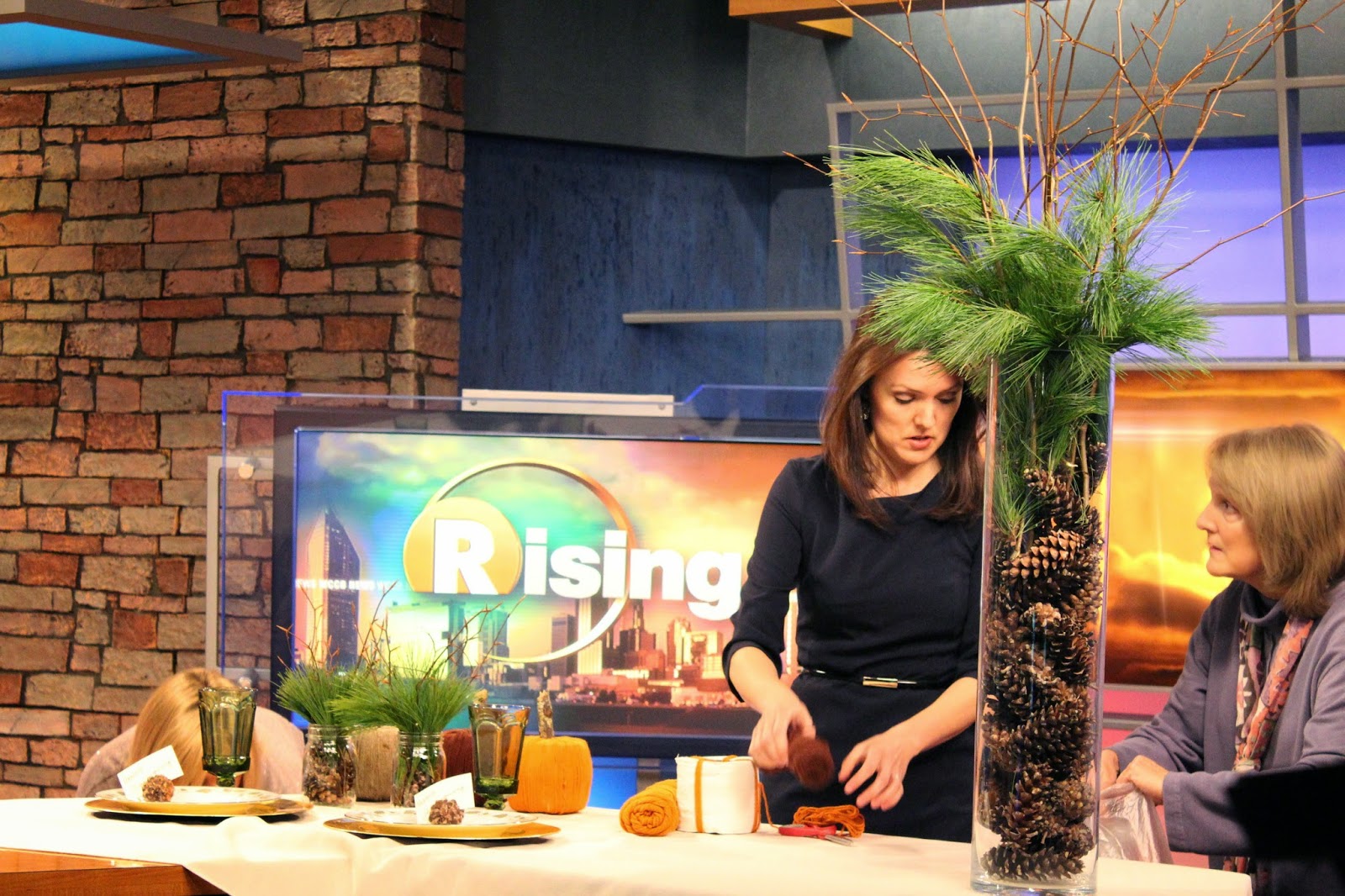 My mom helping (my dad took these photos)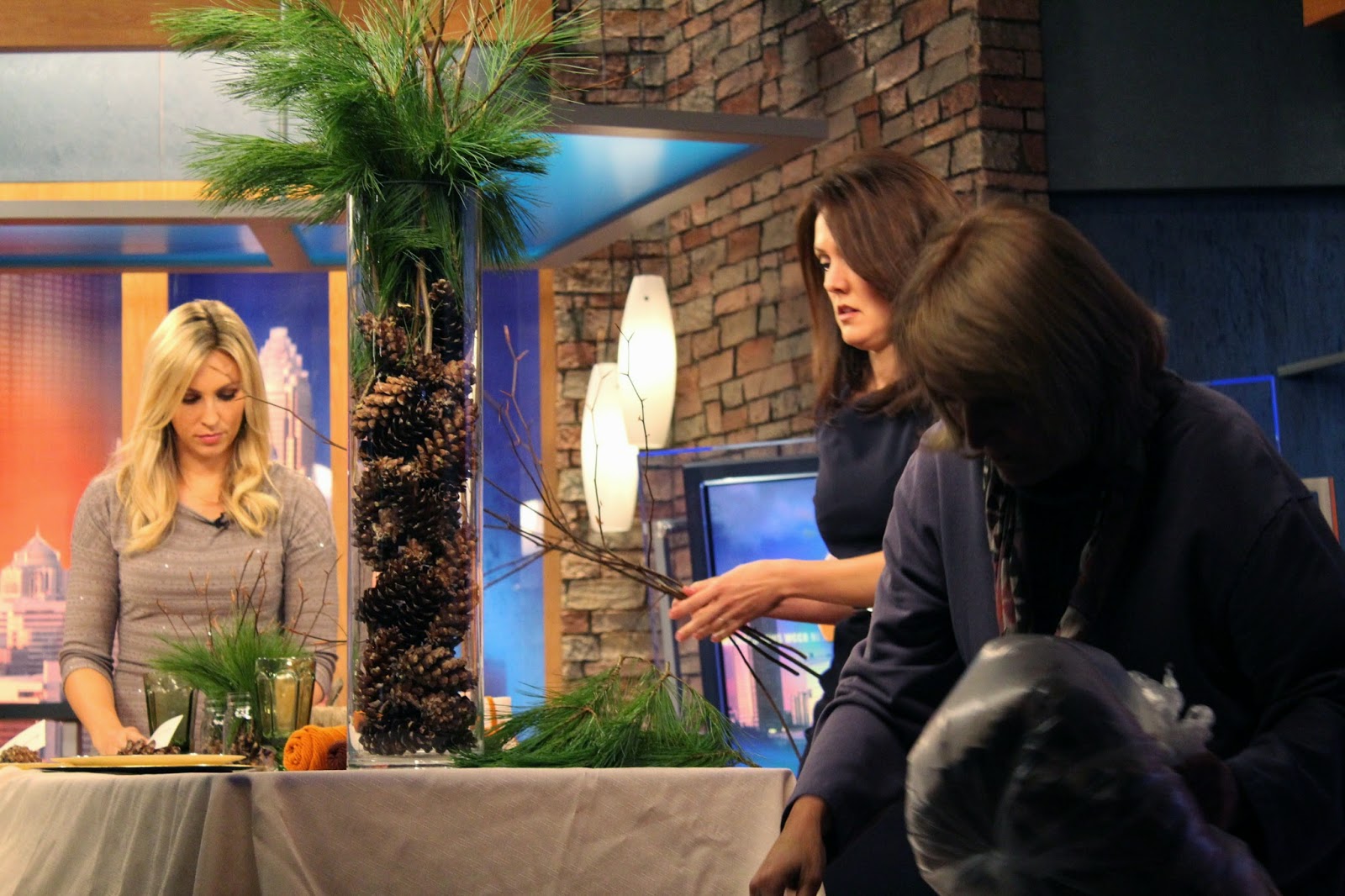 Adding the final sticks the vase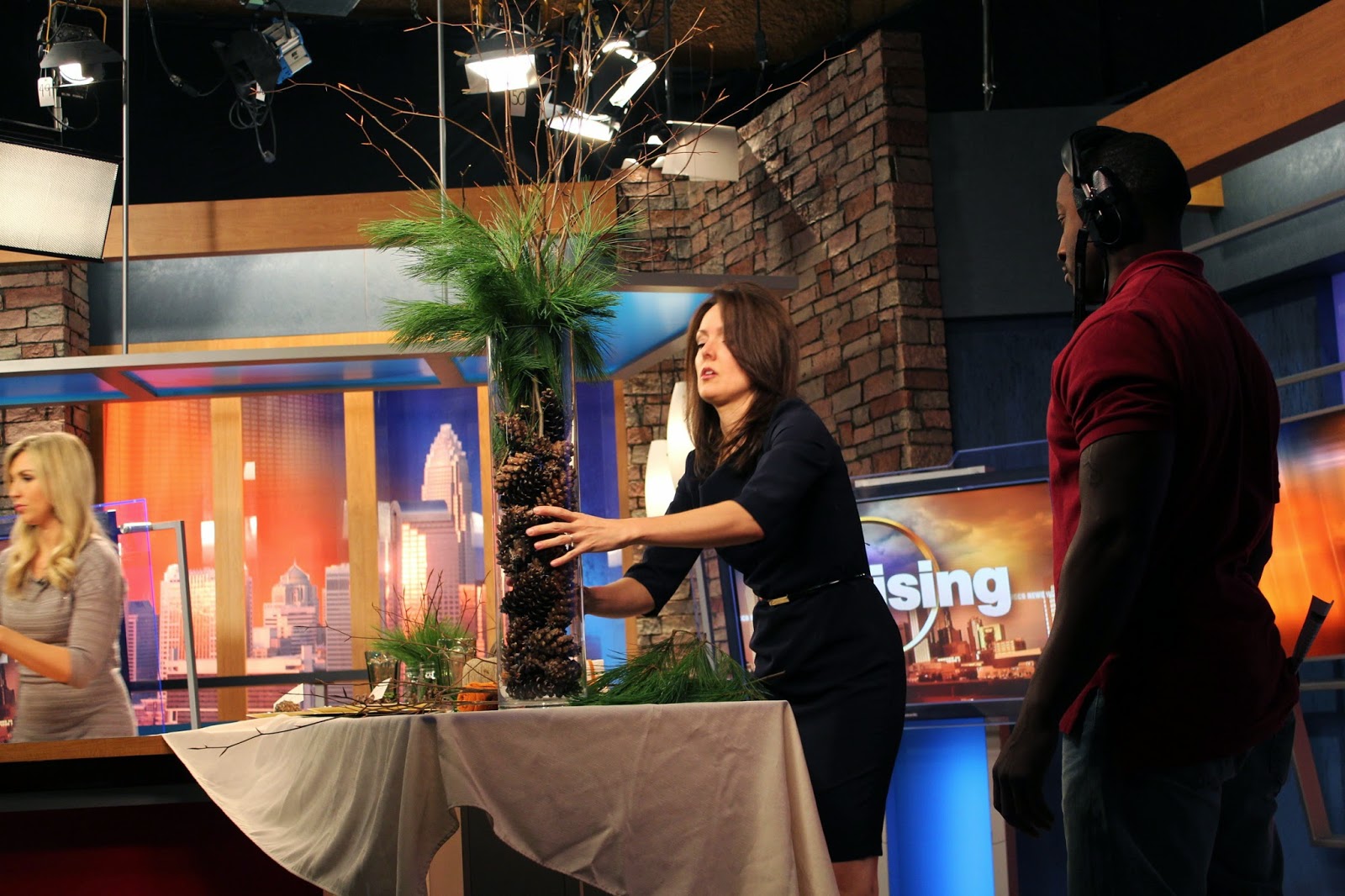 Making sure the vase was in the right spot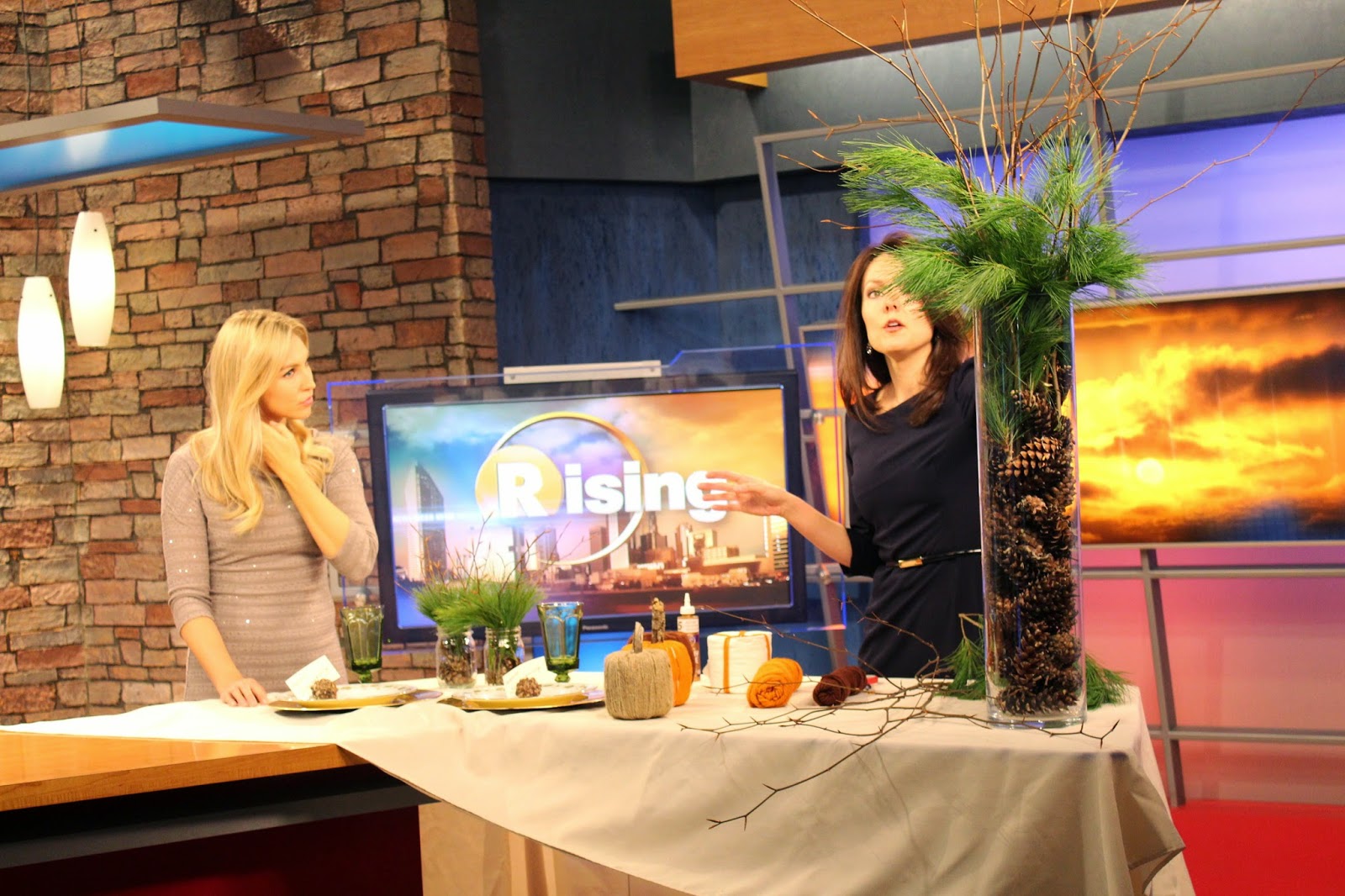 Pointing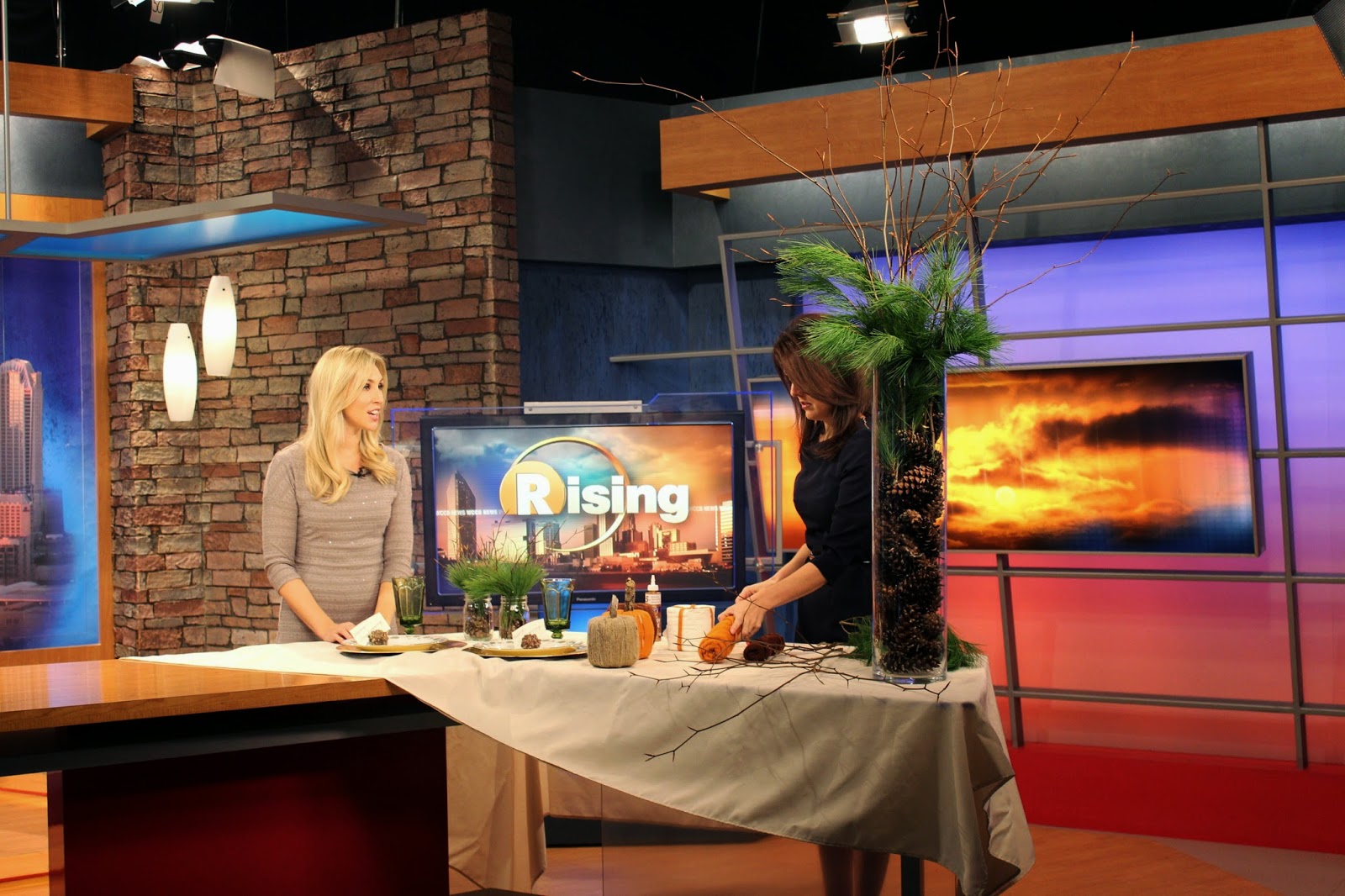 Arranging the yarn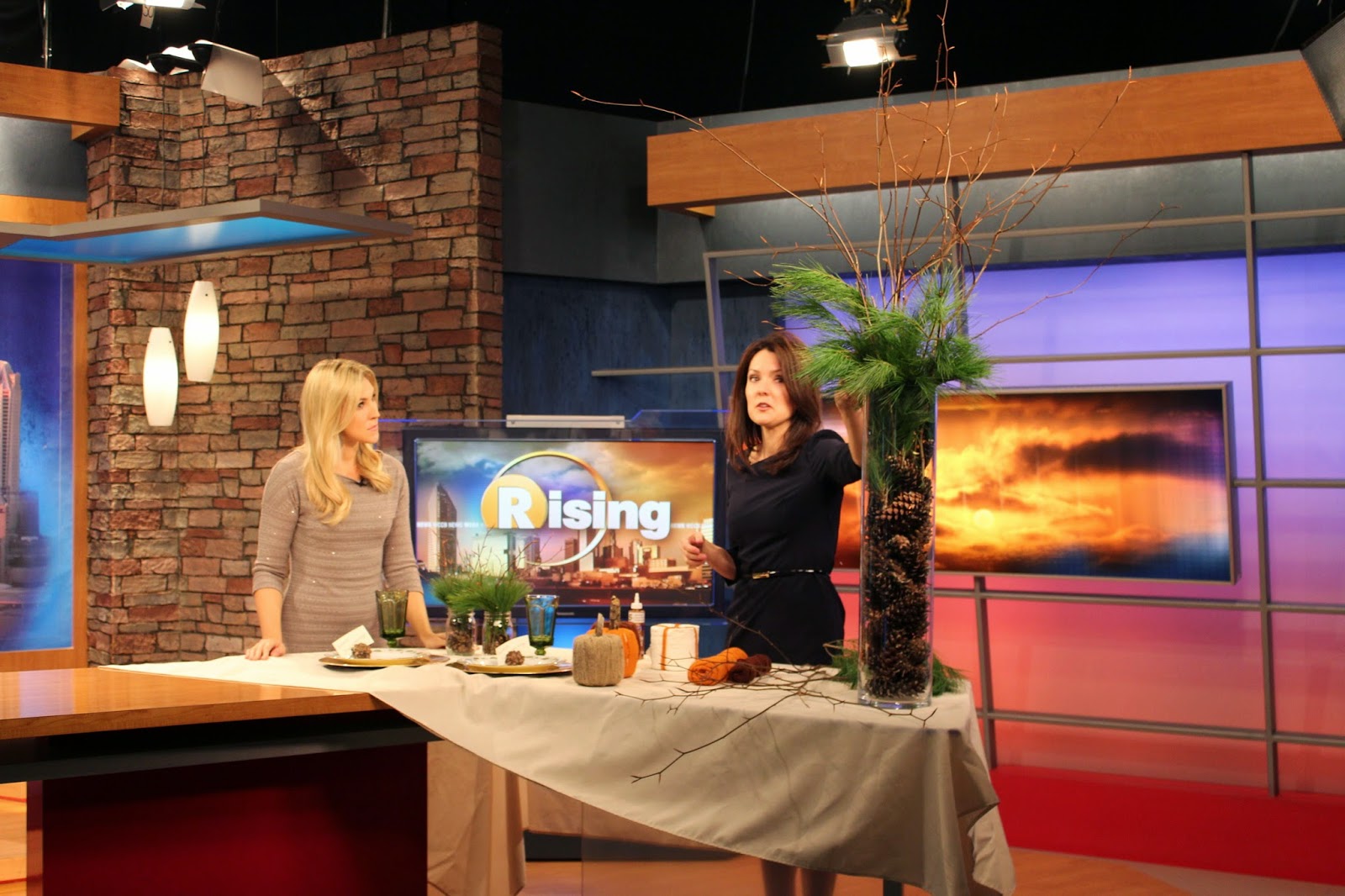 Explaining just how easy the vase goes together!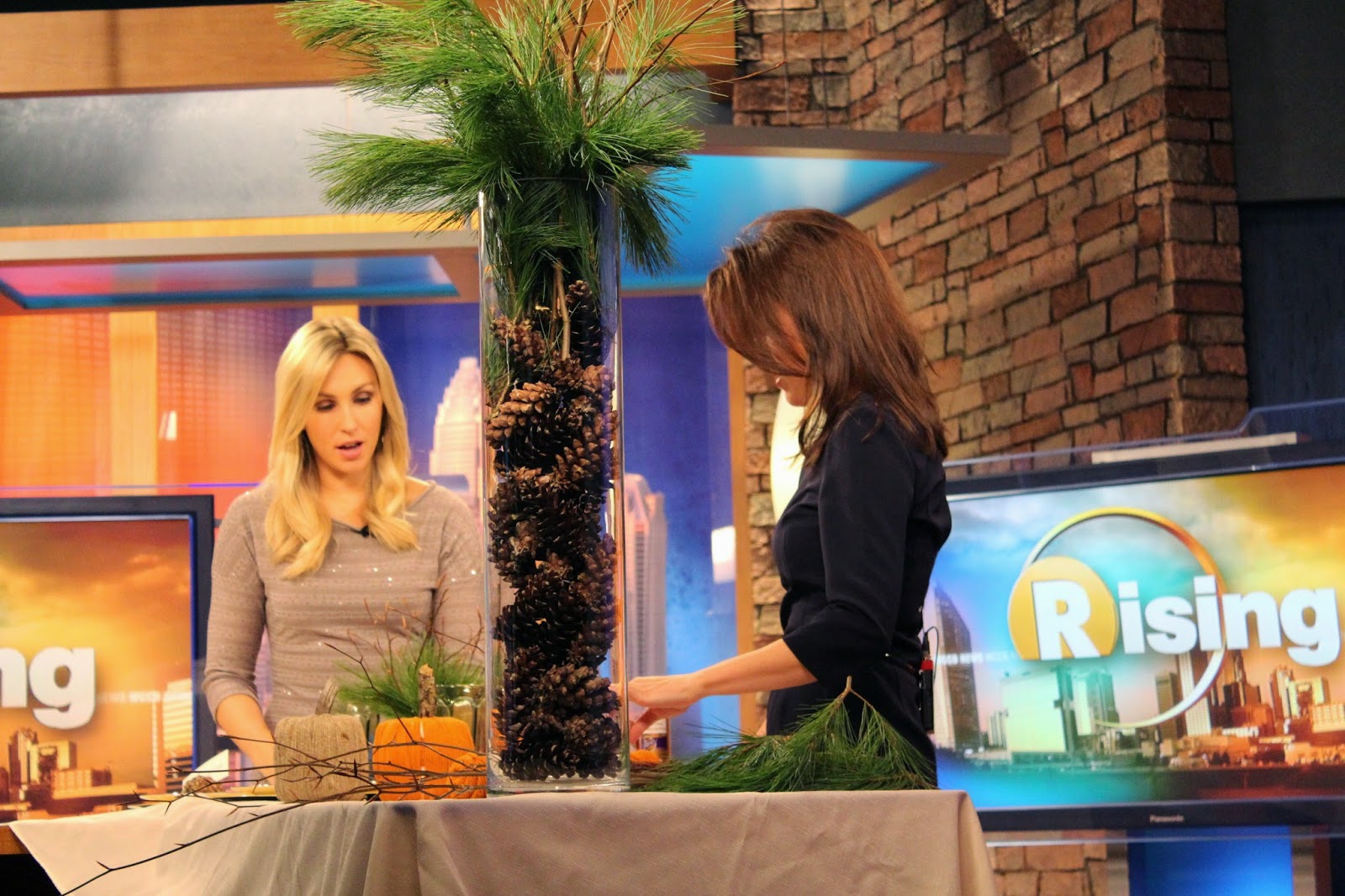 And we're on!