I'm not going to wax poetic about Thanksgiving leftovers.  I'm the sneaky one rummaging through the refrigerator after everyone goes to bed for a Turkey Sandwich on left over bread smothered in cranberry sauce.  That's how I roll.  Thanksgiving leftovers are the BEST!  Sometimes there aren't enough days to finish the remainder of the feast.  SO…..make a leftover buffet complete with adorable take home bags and containers for your guests.  Allow everyone a take home treat that will be yummy to reheat!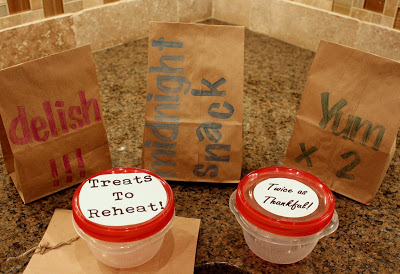 Treats to Reheat!
This is a clever idea because you can put the kids to work on Thanksgiving morning decorating the bags for everyone to take home.  I stenciled some lunch bags and used a computer to print out some labels for containers.  The bags are 2 cents each ($1.96 for 100) at a discount store.  The Rubbermaid containers cost about 60 cents each.  The affordability makes this a thoughtful touch for dinner guests.  Leftover turkey is so, so good!
You can get super creative or really basic.  You'll need decorating supplies – markers, colored pencils, twine, and something to stencil the letters…or draw your own.  Craft and discount stores also have decorative take out boxes you may also purchase.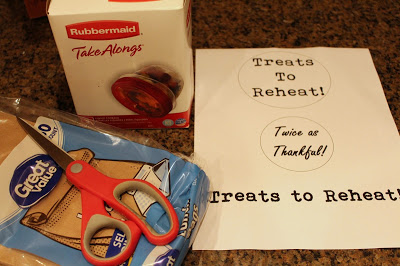 Materials
Make one container and/or bag for each guest.  I stenciled letters on some and on others I punched holes at the top for ribbon or twine to tie through for a decorative tie.  It's up to you and what supplies you have at home.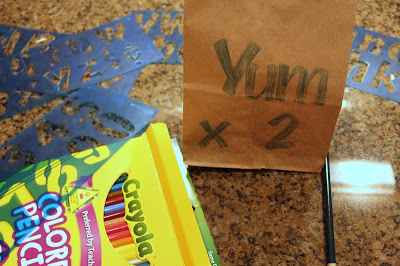 Easy Decorating
Once dinner is over, put all the serving dishes on the buffet or the kitchen island and allow each guests to make a leftover goodie bag for later.  You'll be the best dinner host on the block!  Happy Thanksgiving!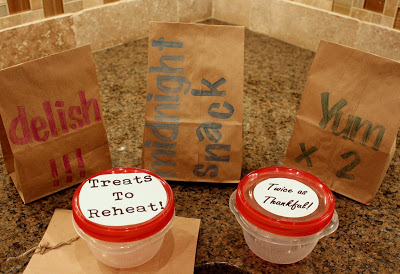 Leftover Buffet!
#thanksgiving #thanksgiving2015  #leftovers #recipe #yummy #food