Need an easy Valentine party idea that is fast and inexpensive? Use my go to – chocolate dipped marshmallows. These are a seasonal twist that give a nod to hearts and love. By reusing materials I have used on the blog before and purchasing a bag of heart shaped marshmallows, I made a fun and delicious party treat that is versatile (and popular)!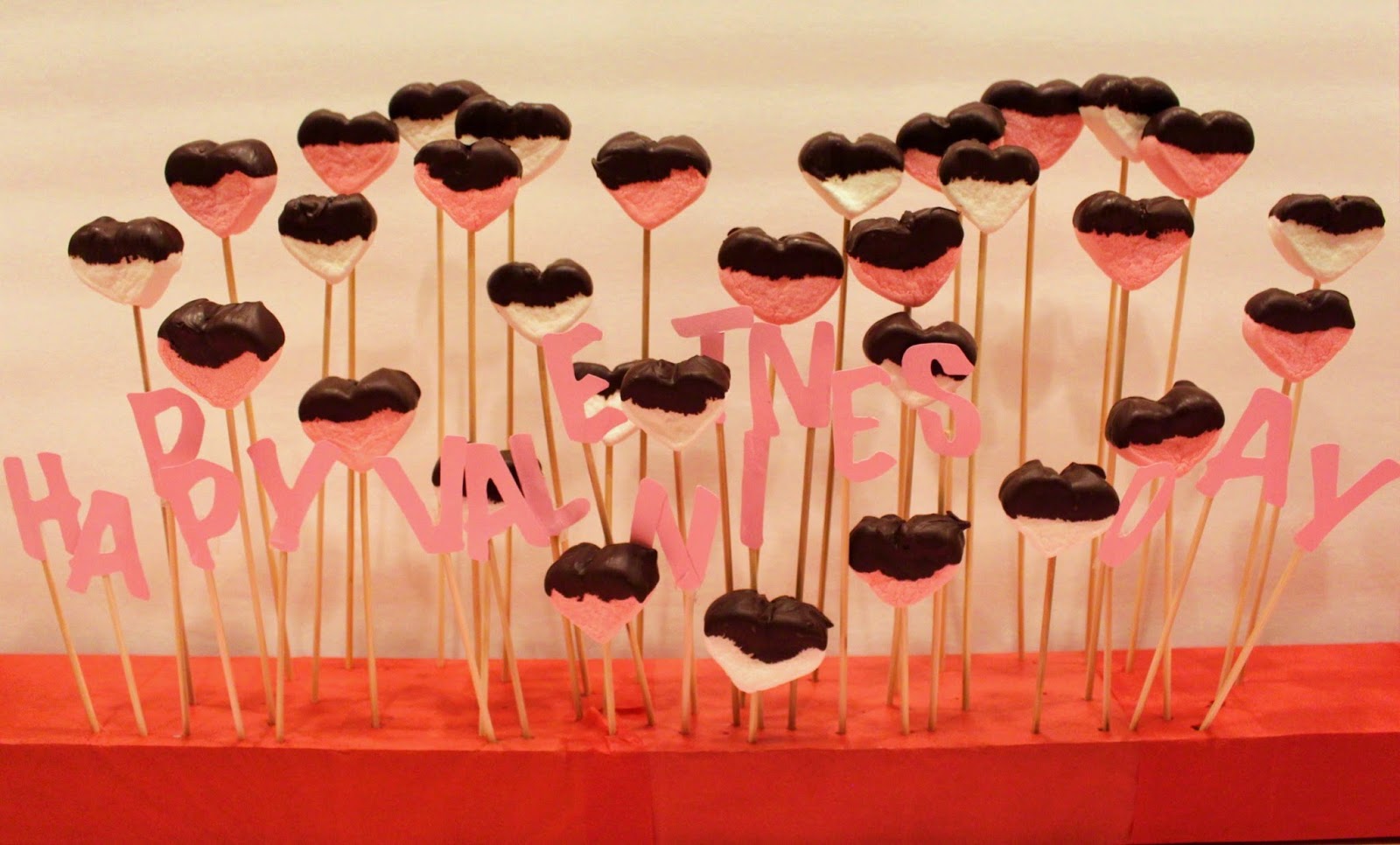 Happy Valentine's Day!
The ingredient list is short. I will give you several different presentations depending on how you want to serve these later in the blog. Start with chocolate chips and marshmallows. I paid less than $3 for both at a discount store. I had sprinkles from Christmas and also discount store skewers and colored straws from last summer (less than $1 for both).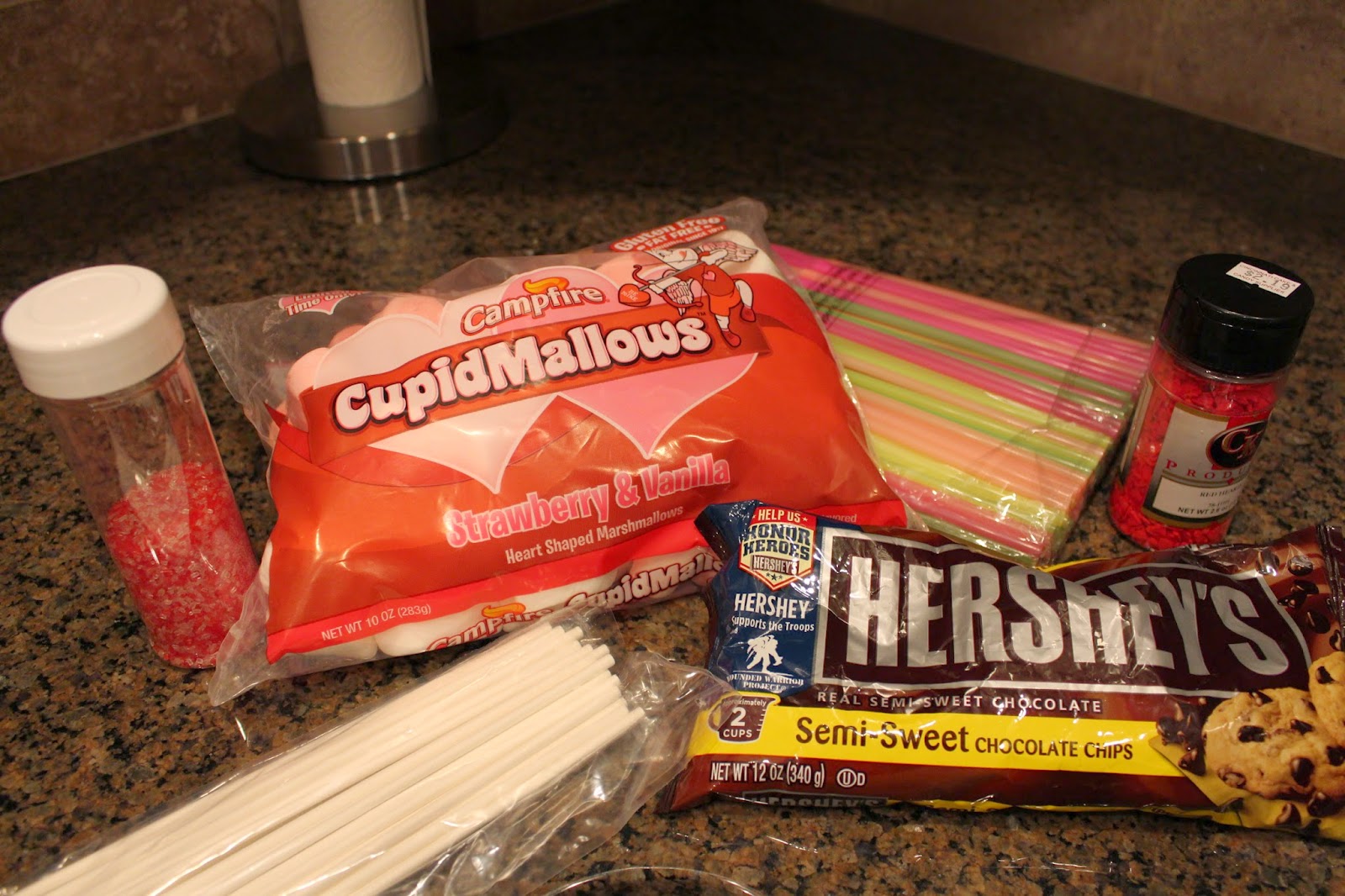 Ingredients
Start by arranging marshmallows on a piece of parchment paper for a non-stick work surface. Use either lollipop sticks, skewers, or cut drinking straws for the stick that will hold the marshmallows.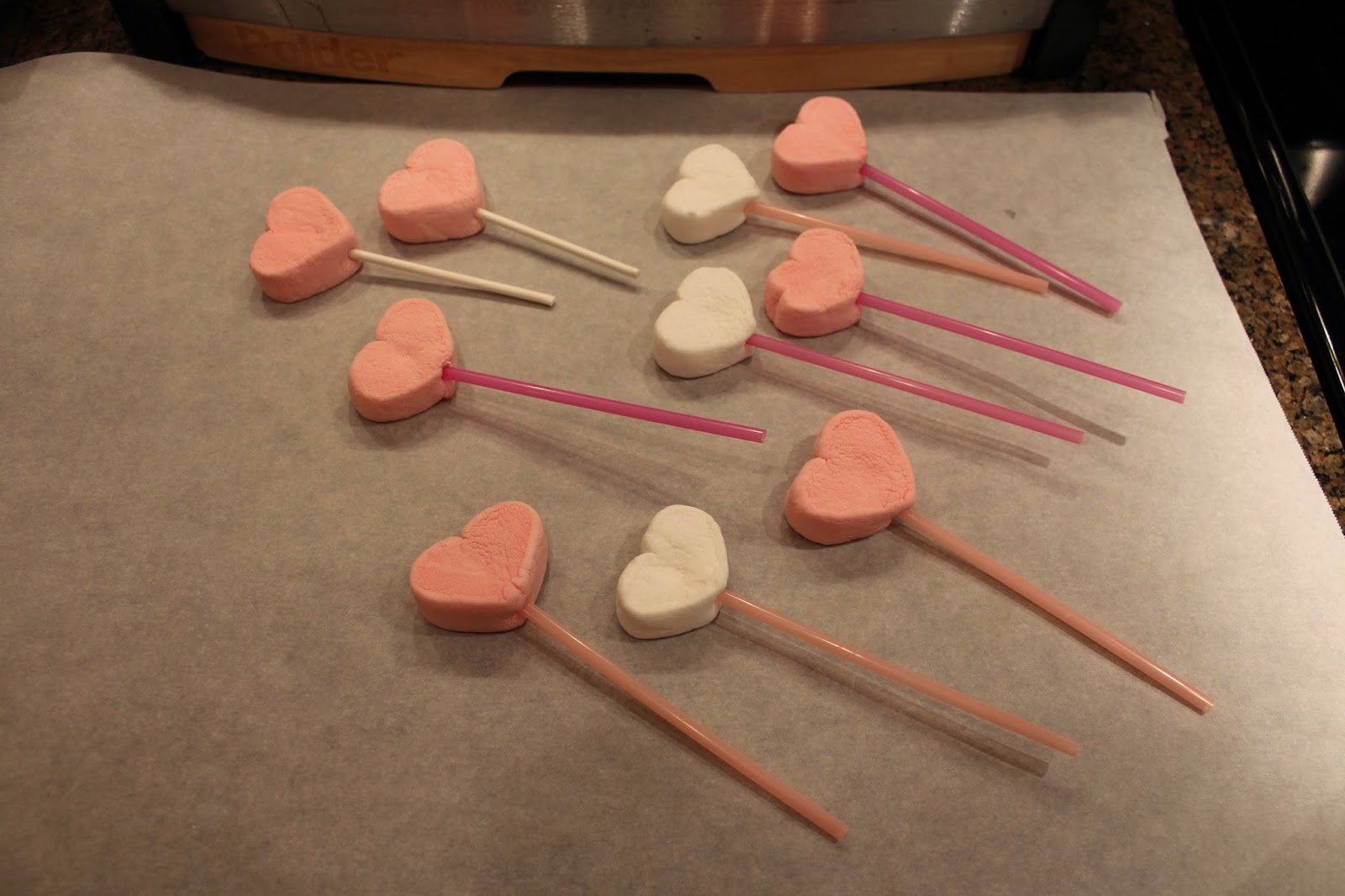 Assemble the pops
Melt the chocolate. I use a modified double burner aka two stacked pots. You may use the microwave, but I think the stove top melts chocolate more evenly.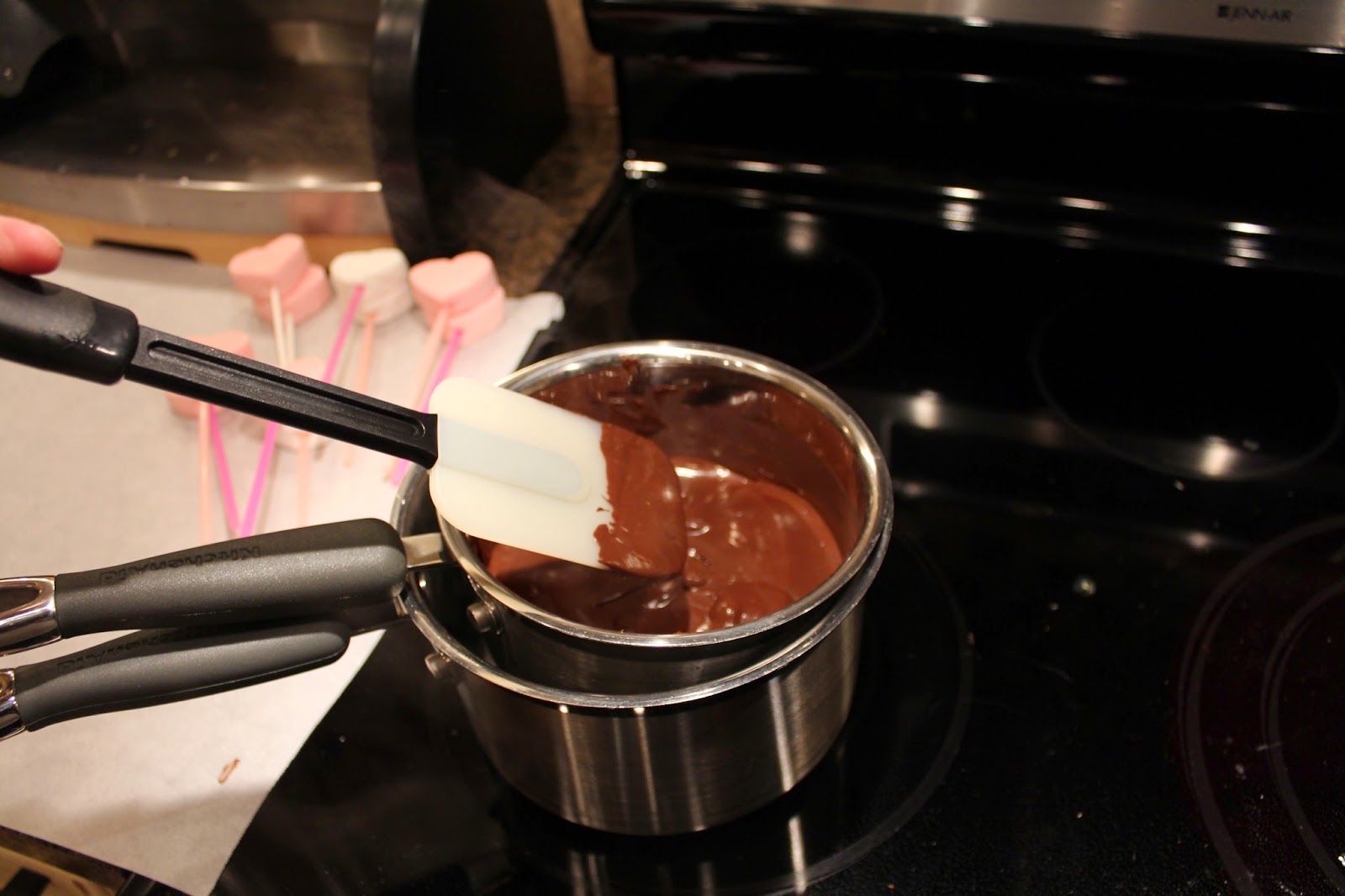 Melt Chocolate
Dip the marshmallows into the chocolate. You may dip the whole thing or just half. I like trying both. Place them on the parchment paper to cool and harden. If you want to add sprinkles, now is the time.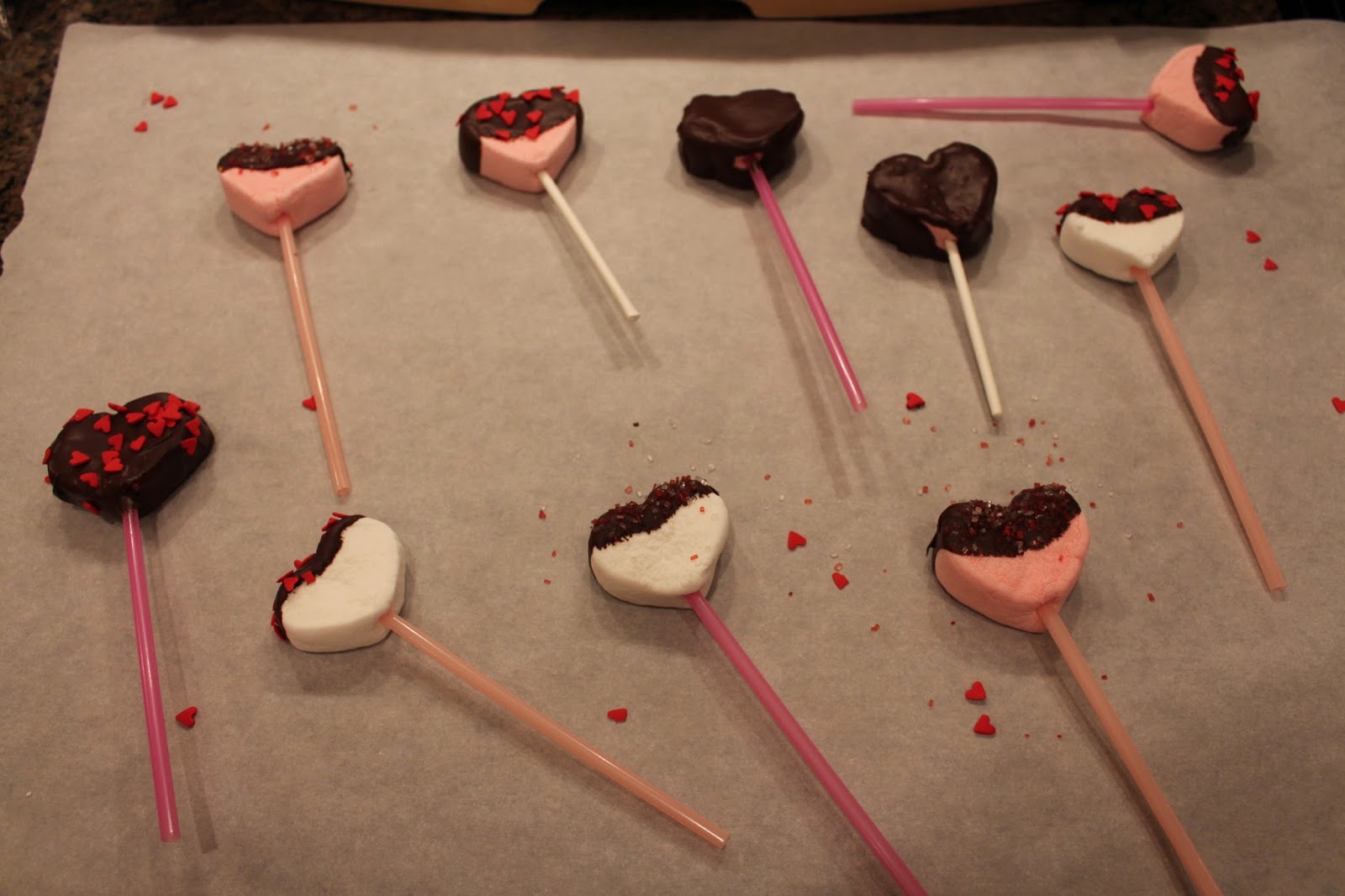 Dip marshmallows and allow to cool
Here are your serving choices…You may make individual pops to give at parties as party favors or Valentine's presents. If you do this, cut the zipper from a sandwich bag and use it to wrap the individual pops. I used some left over Christmas garland for the tie. Use what you have.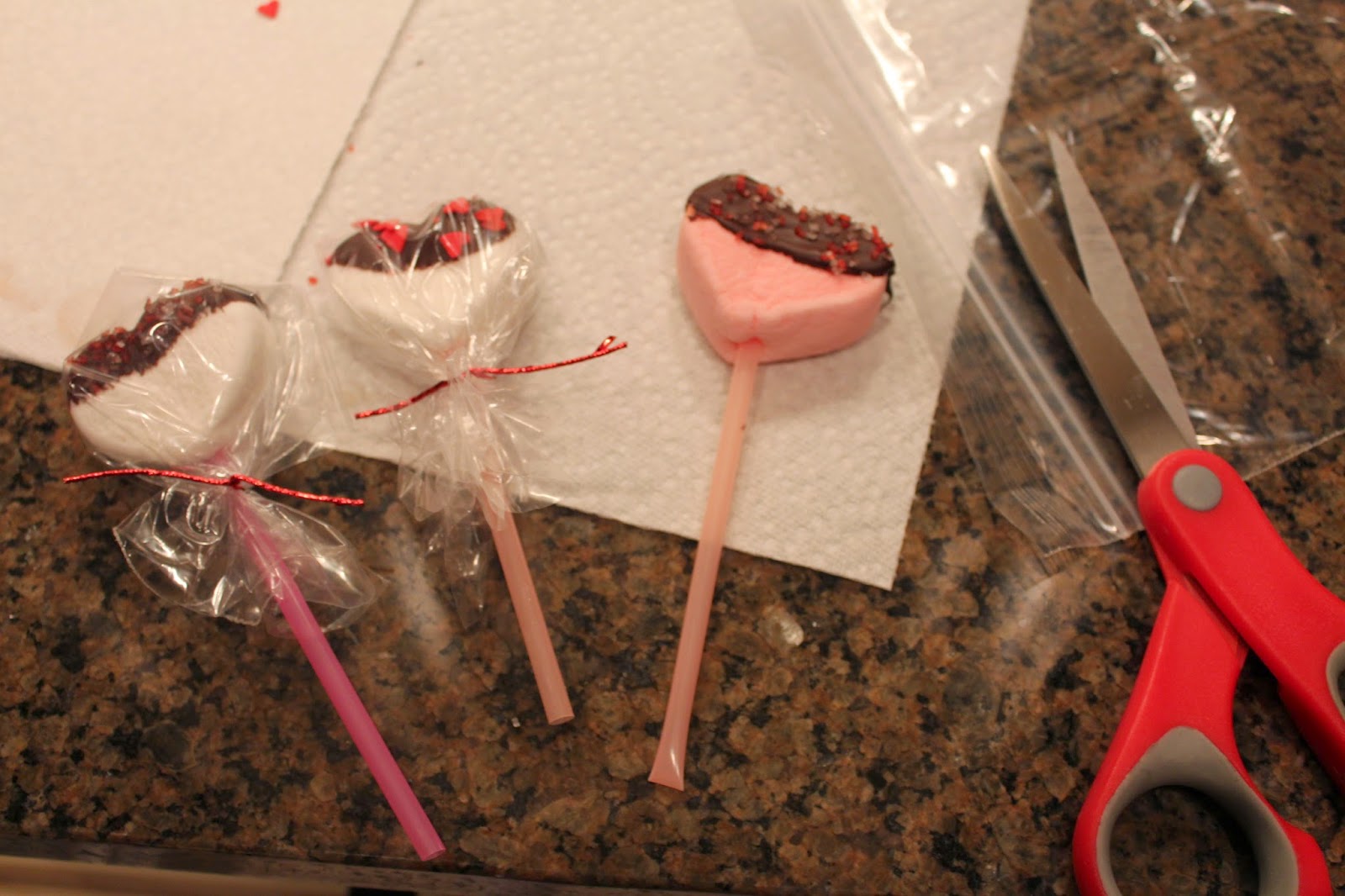 Make individual pops
Or you can make a marshmallow pop display. This looks great at parties and it is easy for guests (or kids) to serve themselves. It is also great if you are having a smores party too. I covered a left over piece of styrofoam from this blog about Mother's Day. I recycled the styrofoam and the letters so the work was minimal.
Recycled Styrofoam
I covered it in Valentine's red tissue paper that was left over from Christmas. It kept costs very low.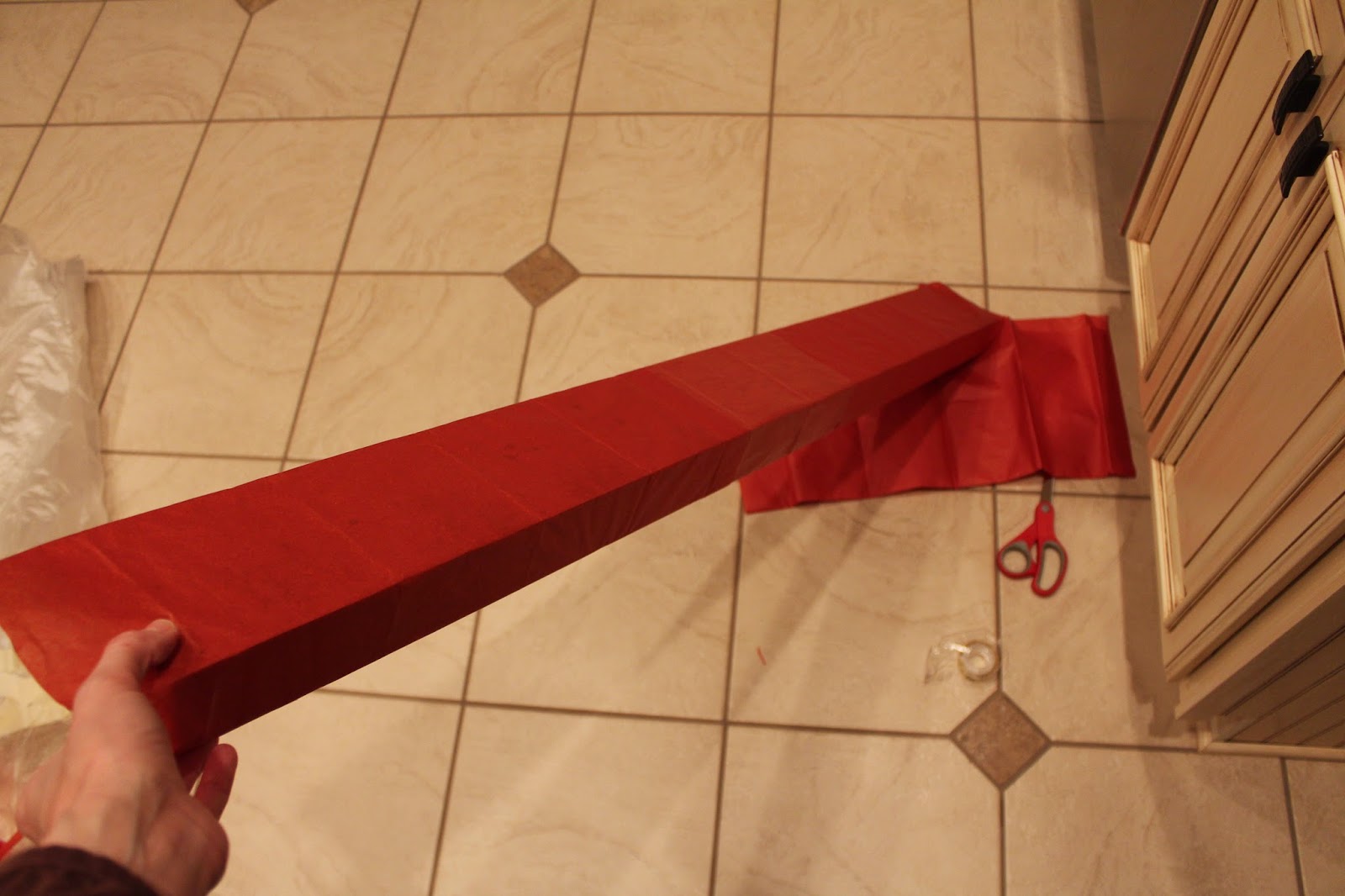 Cover in tissue paper
Finally, I arranged my chocolate marshmallow pops in the shape of a heart and stuck the letters in between them in various heights. Presto. I paid less than $3 for this entire project. It took about 45 minutes from start to finish. Everybody loves chocolate and marshmallows so this is going to be a big hit.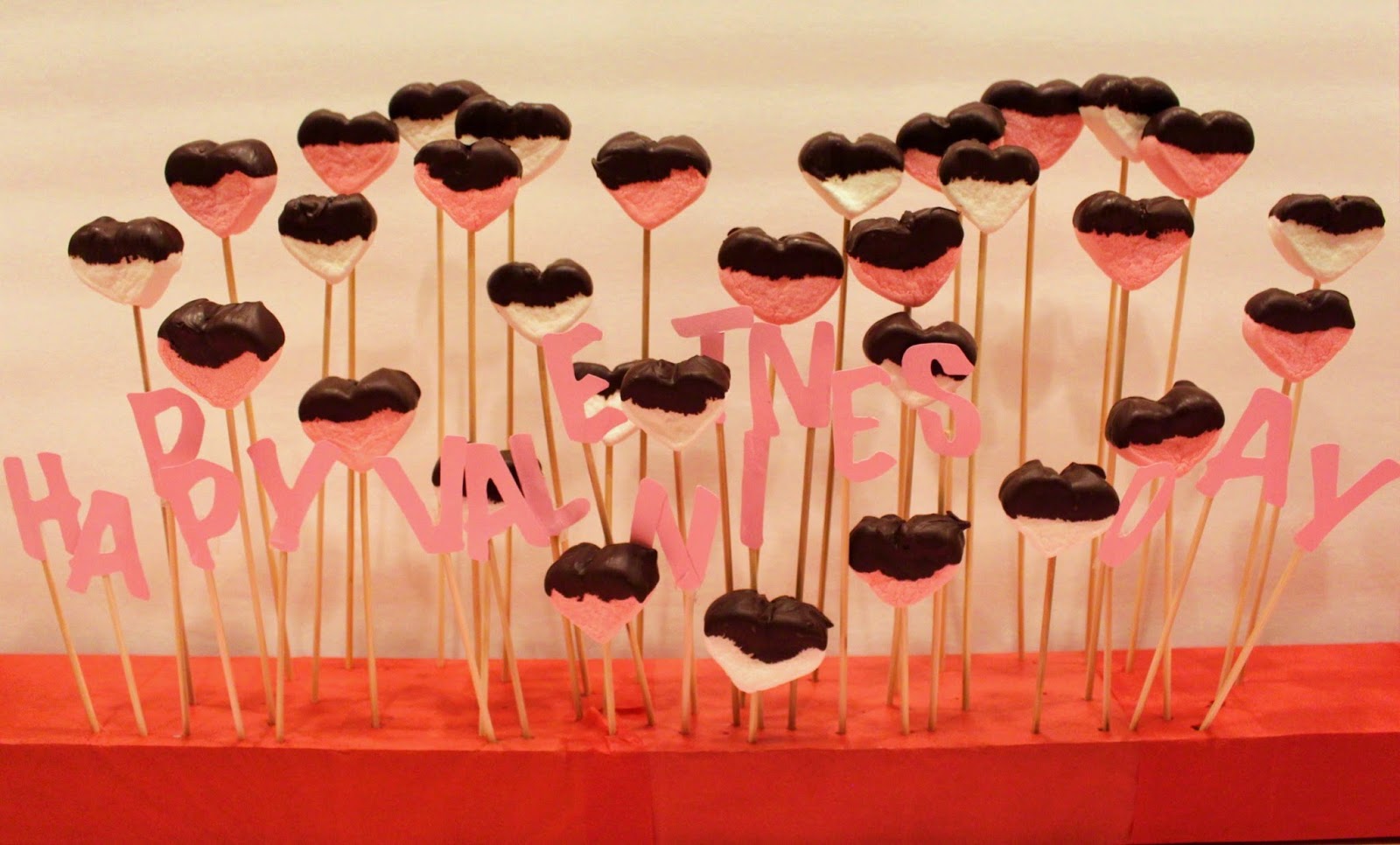 Easy Valentine's Party Treats!