Today's idea makes an easy and perfect DIY project for kids. We're making Rainbow Rice! Rainbow rice comes together in a matter of minutes and makes a fun toy to hide things in or just put your hands in for a little stress relief. It's a great sensory tool for kids also. Rainbow rice makes the best candle holder too – just pour in a jar or container and stick a tea light or stick candle in for super cool and simple decor. Watch the video how-to on Good Day Charlotte on Fox46 here.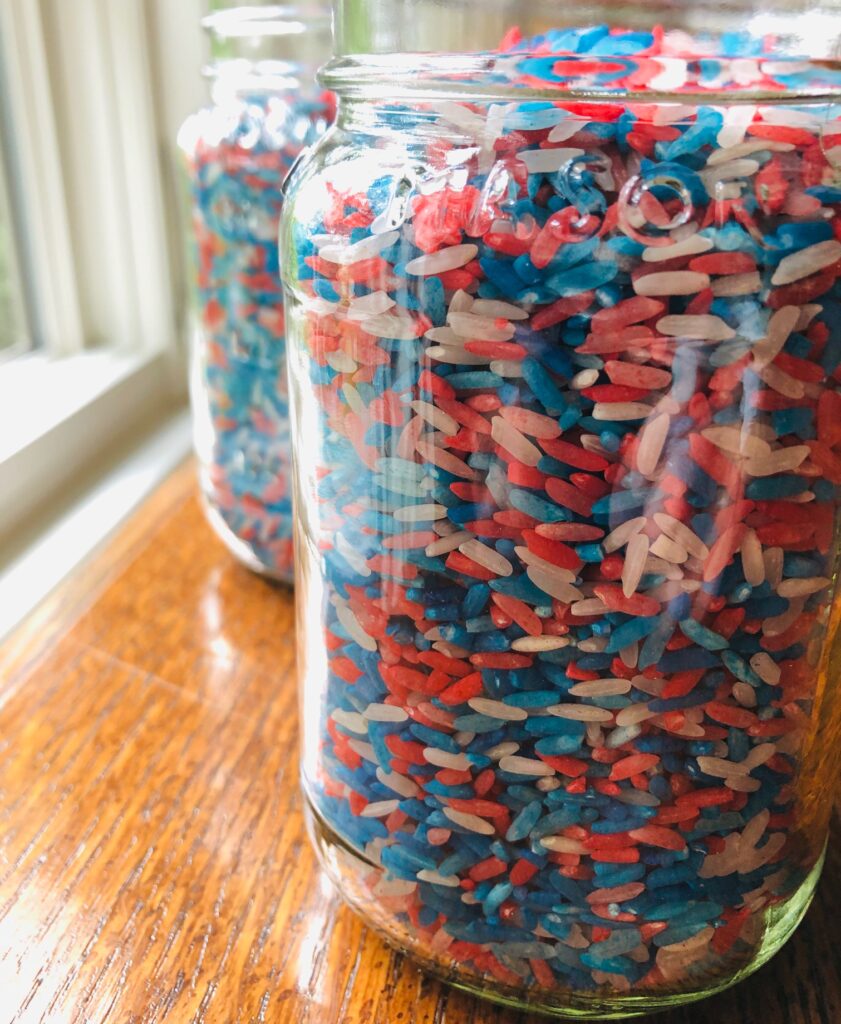 Materials:
White Rice (bulk 5 lb bags at discount stores are about $3)
Food Coloring
Gallon Size Plastic Bags
Container
Paper/Newspaper/Parchment Paper
How-To:
Pour about a cup or two of rice into a gallon size plastic bag. This is not scientific so you may use how ever much you'd like to make of that particular color. Add 1 Tablespoon of water per cup of rice to bag.
Next add at least 15 drops of food coloring. Add more coloring for darker color and less for more pastel color. Again – this is not a science. Add whatever you like. Start mixing the rice with the food coloring inside the bag – kind of a rice massage….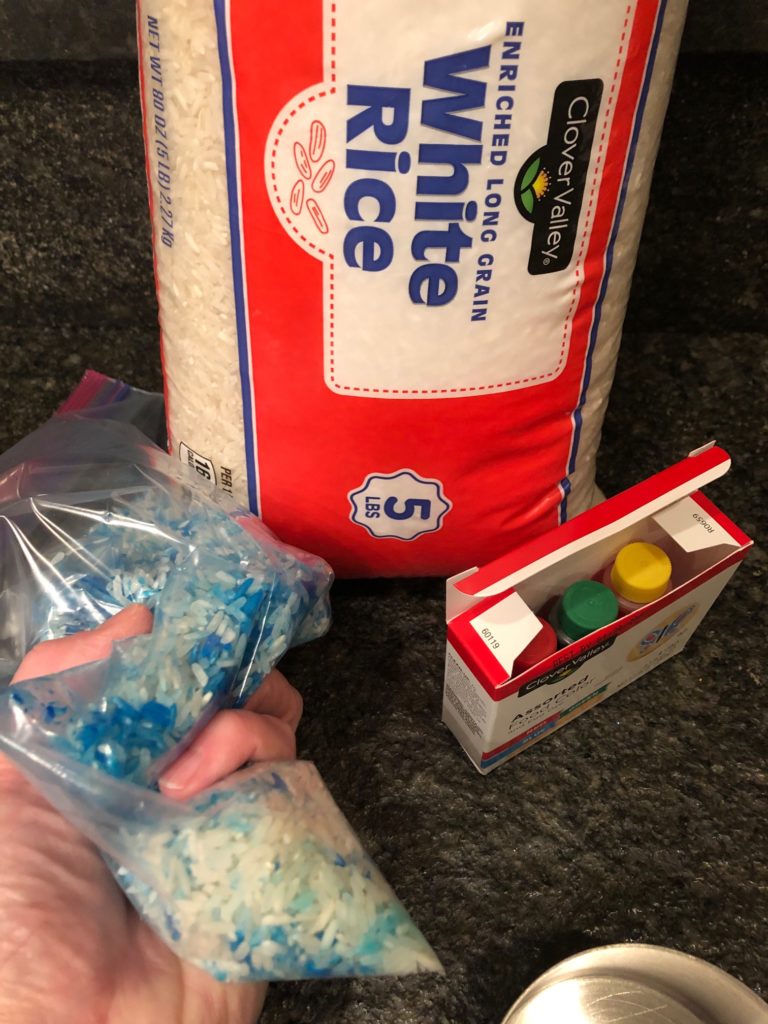 You may stop mixing once the rice is uniformly covered and the color level is where you want it to be.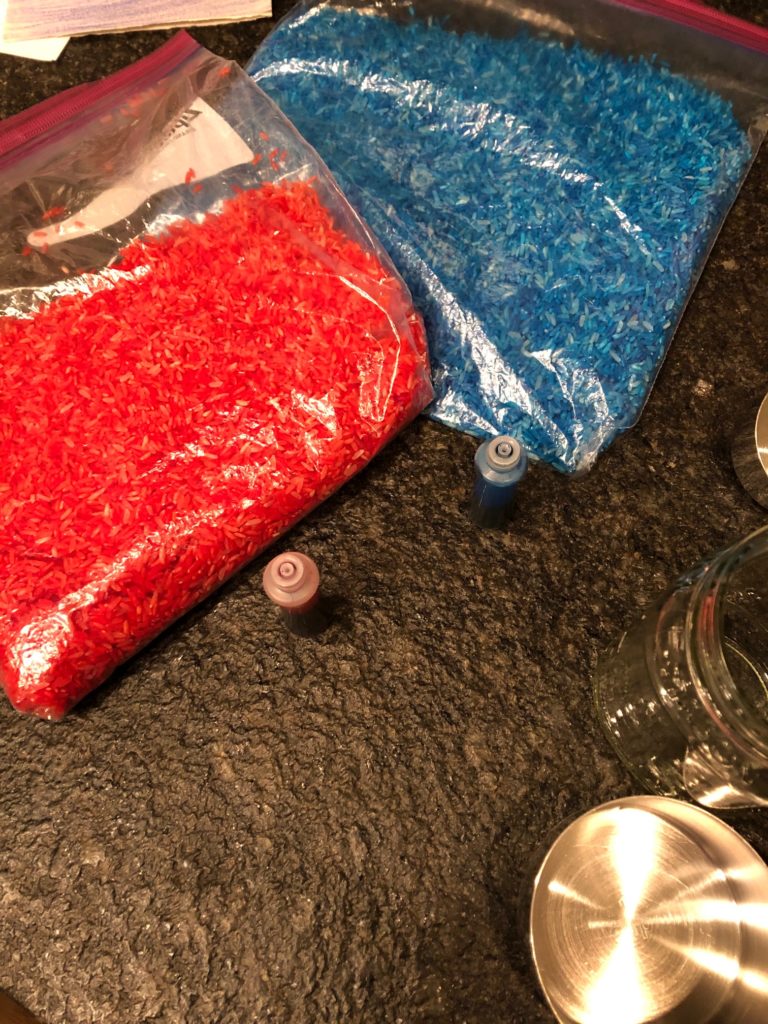 Once the food coloring is evenly distributed, pour rice out on paper (of whatever kind you have available) to dry overnight. It won't be totally wet but the color will rub off on your hands and surfaces until it dries.
Then display your rainbow rice or put it in a big box for hours of fun!