This post is perfect for Valentine's Day. It's rustic but sweet, thoughtful but not sappy. In other words, it celebrates Valentine's Day without going overboard. You can Make a Wooden Heart for wall art or a miniature version on a card. The heart may also double for year round decor. The cost is under $20. Let's go!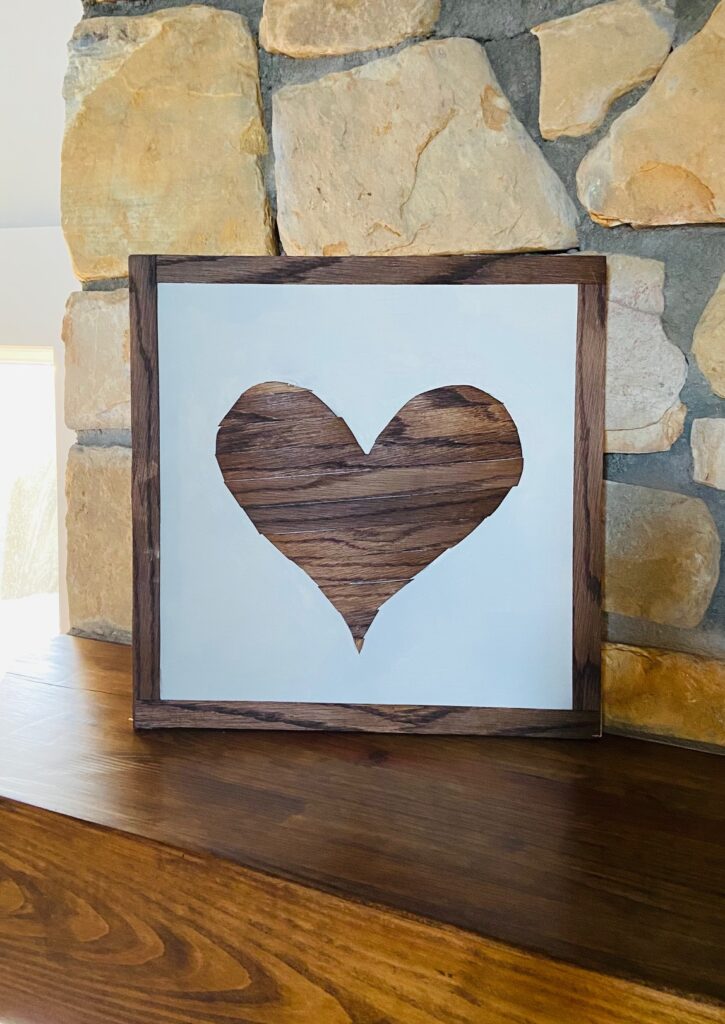 Materials:
Canvas
Wood Veneer Roll
Hot Glue
Wood Stain
Neutral Art Paint
Paint Brush
Sponge Brush
Scissors
Heart Shape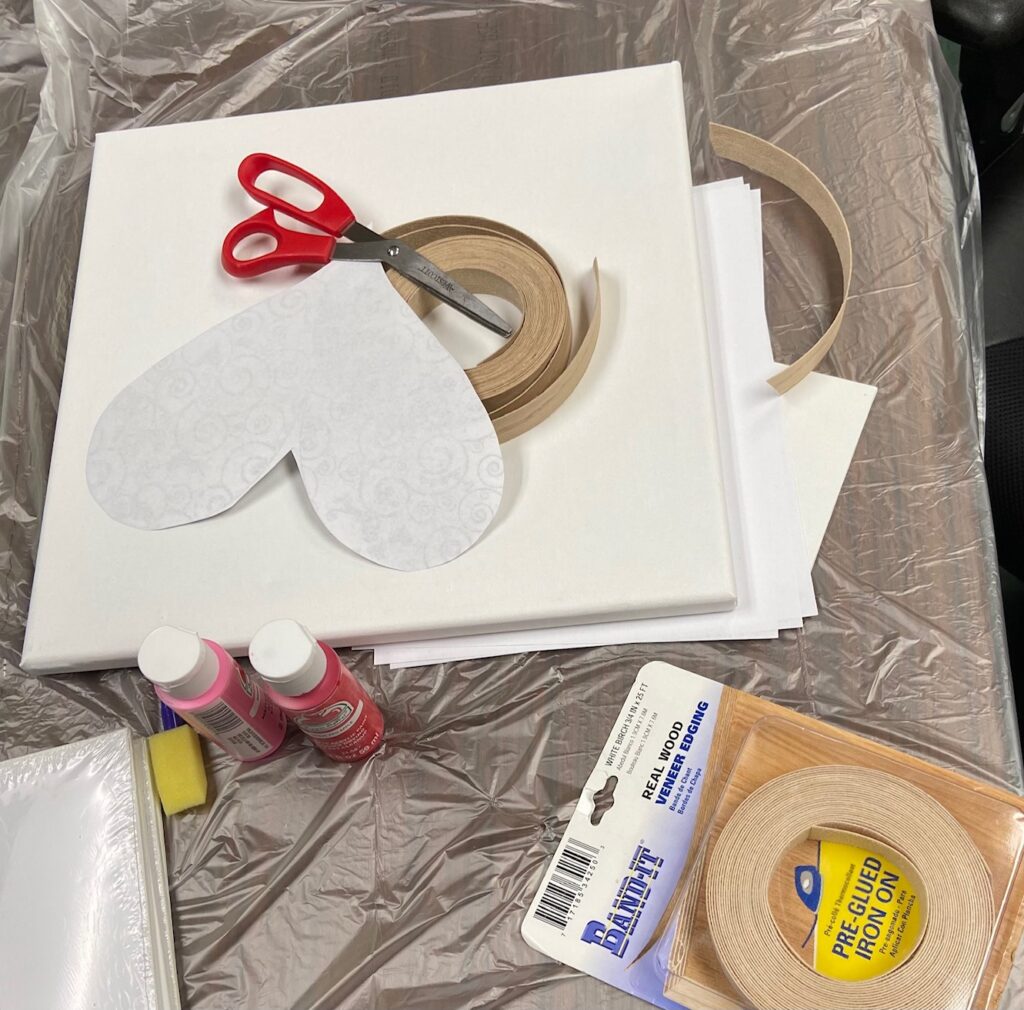 How-To:
I made a video which I'll post below. To Make a Wooden Heart, start by tracing a heart on the canvas. Next measure wood veneer strips from the roll for the heart shape itself to fit inside the shape of the heart – you don't want this to be perfect. After all the strips are measured, measure strips 4 to frame the outside edge of the canvas.
Stain all of the strips. While the strips are drying, paint the canvas around the outside of the heart. I just wasn't nuts about the white canvas and wanted to tone it down. If you like white, leave it.
Once everything has dried, use hot glue to glue the strips into the heart. Glue each one and hold it down until it dries. After the heart shape is made, glue the outside frame pieces onto the canvas. Once all of the strips are glued, go back with your original paint brush and touch up the smudges and messy parts. Let everything dry and you're done! Happy Valentine's Day!
If you follow along with the Effortless Girl, we've used wood veneer before. You could also use this technique to fashion a 3D heart….Just a thought!