While shopping for decorative elements for my table at Christmas dinner, I saw several candle holders that I loved.  The theme this year is a rustic table incorporating nature with light.  I didn't want to spend too much money on candle holders and the retail price points I saw were more than I wanted to spend.  So, I decided to make my own for the price of spray paint and rubber bands.  It takes about ten minutes to make four and then leave them overnight to dry.
I started with old jars.  You may use jars, old drinking glasses, or vases – whatever you may have on hand that is an interesting shape.  You will need rubber bands and spray paint.  Choose a color that you like, you can tailor the color to any holiday or occasion you want.  I also had an idea to try painters tape for striping an old jar.
Wrap the rubber bands around the jar from top to bottom.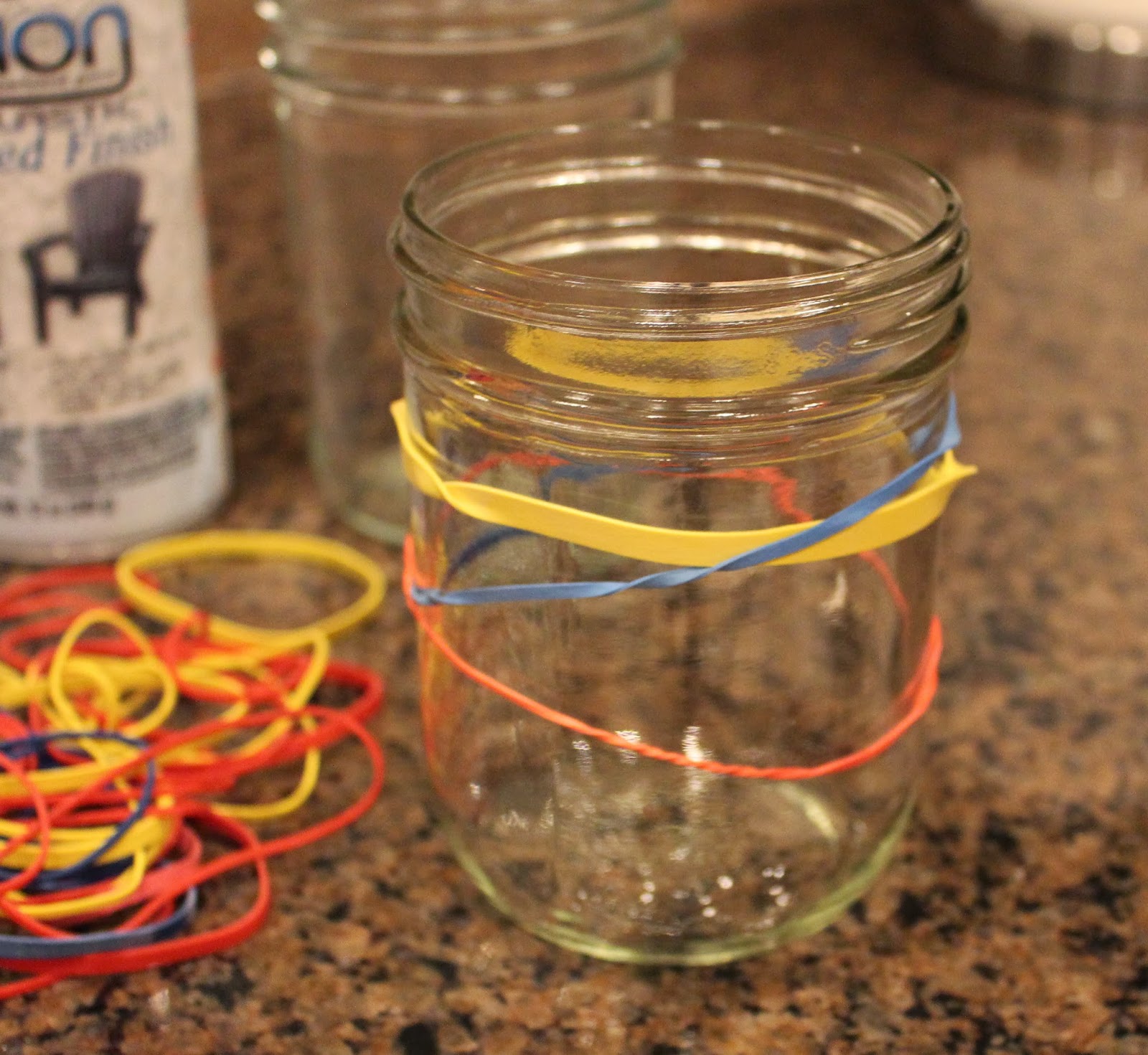 I taped the sides of one jar in a vertical stripe pattern.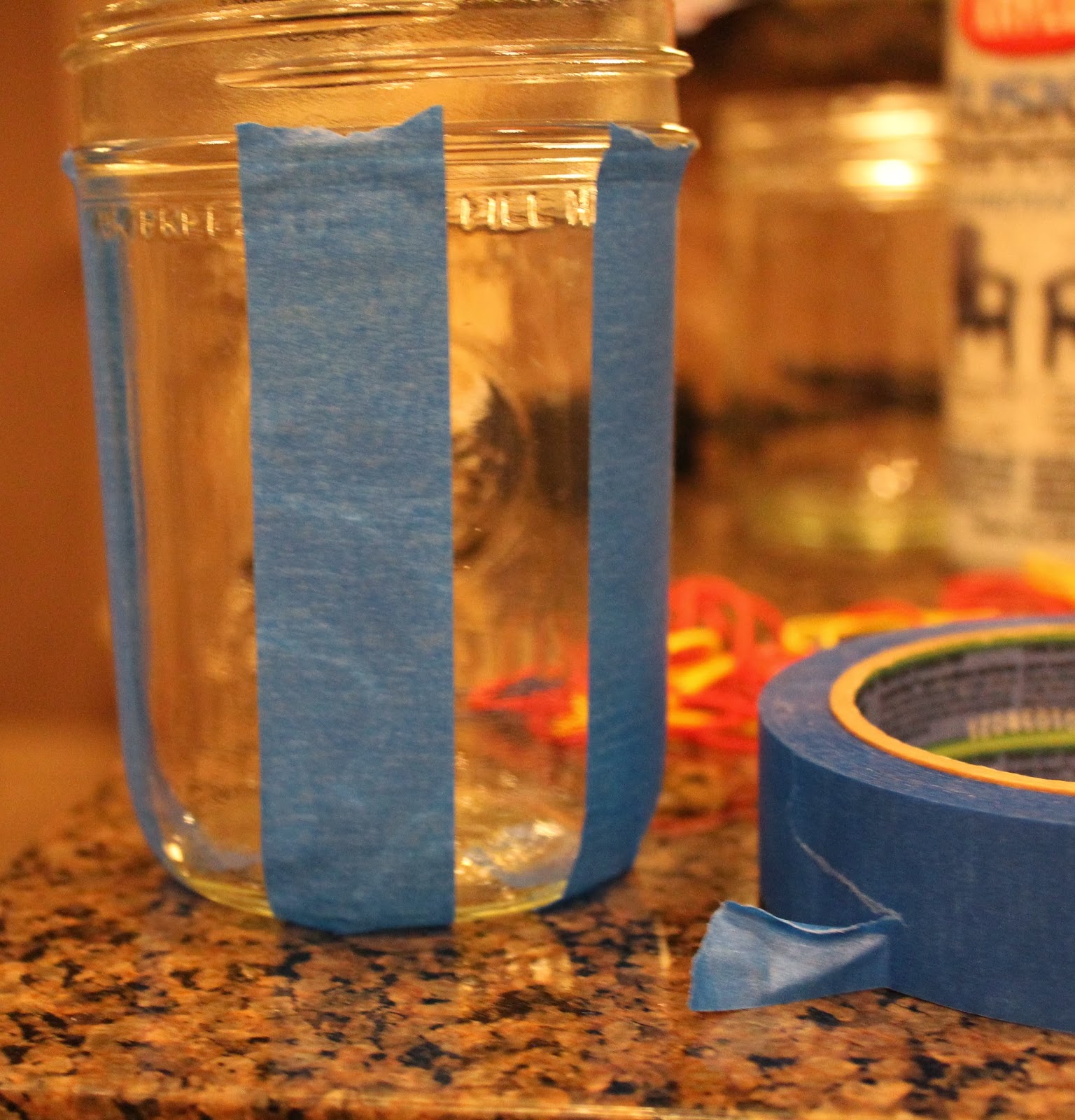 This is what the jars or cups will look like prior to painting.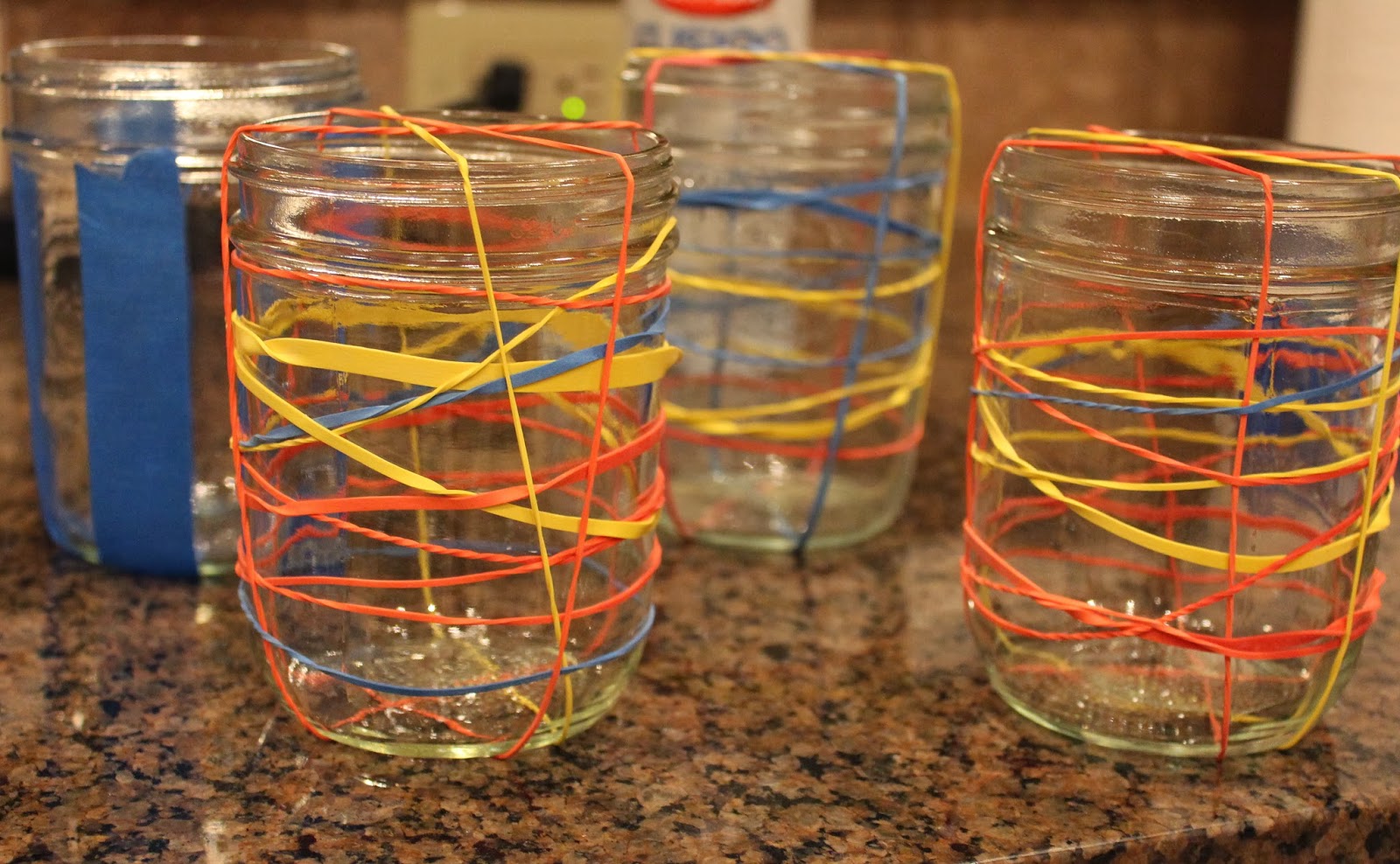 Lay newspaper on the floor of a well ventilated area.  I used the garage in my home as a workspace.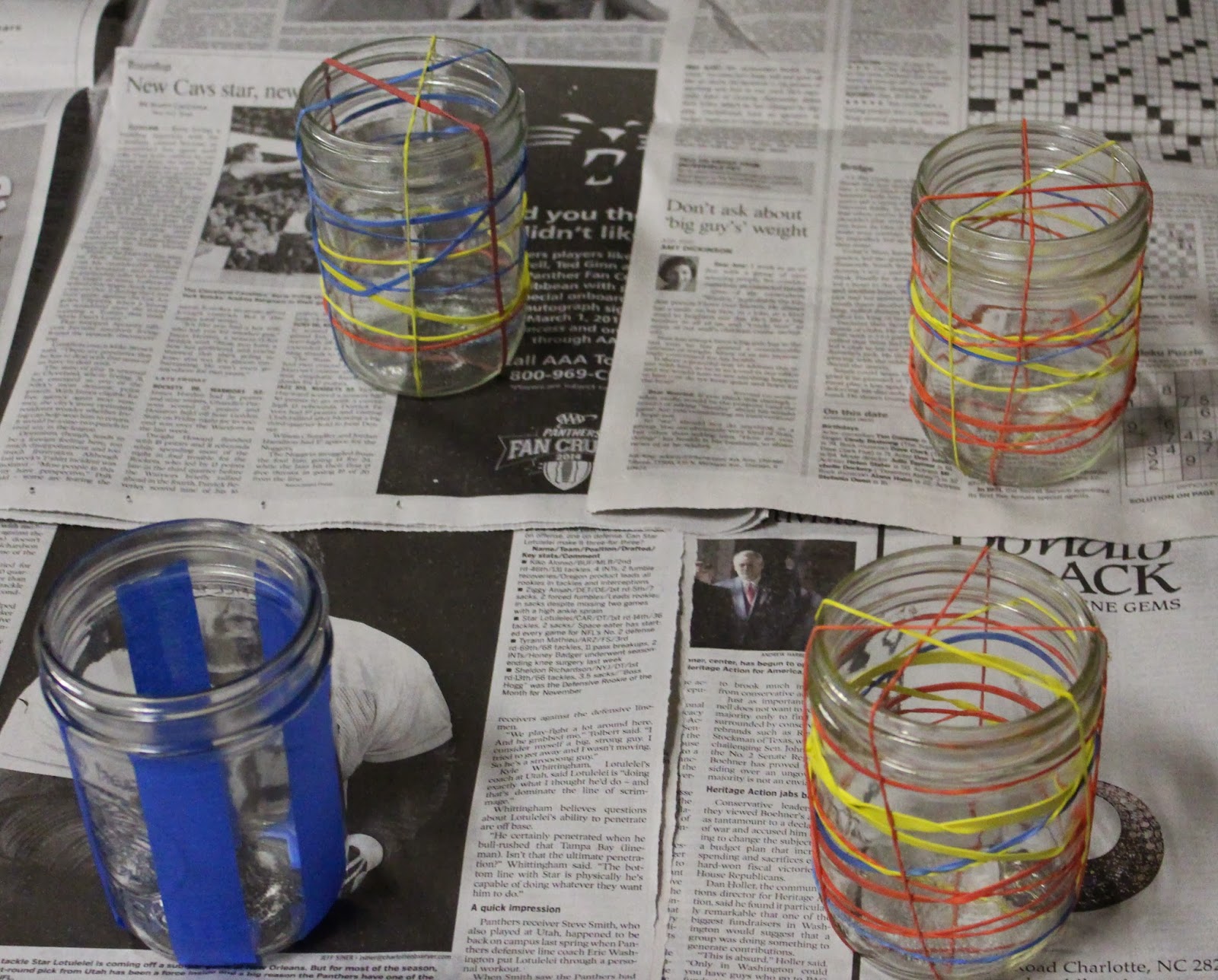 Spray evenly on all sides of the jar.  I made short strokes with the paint on the surfaces.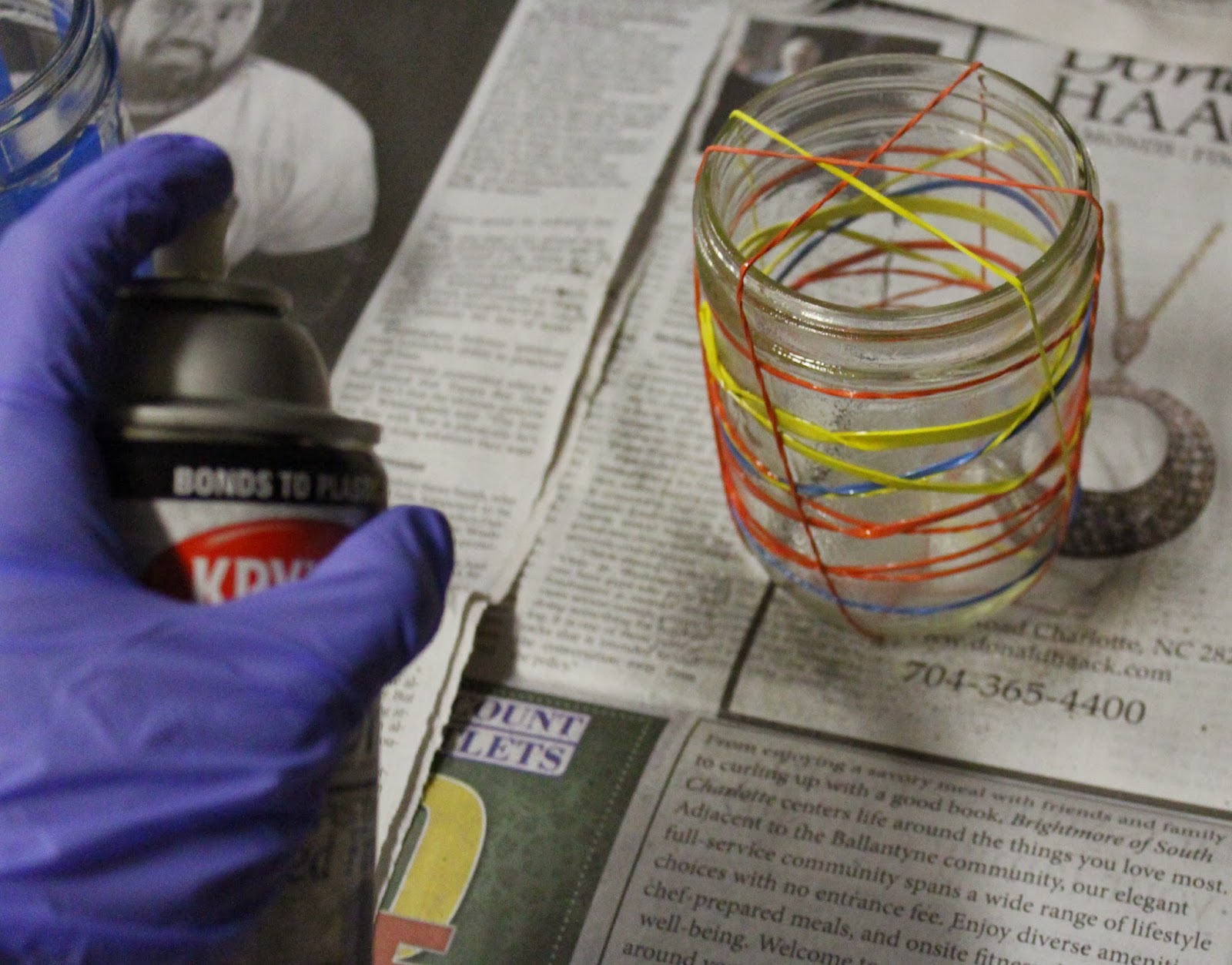 Spray until you reach the desired effect with the paint.  You may use as much or as little paint as you'd like
.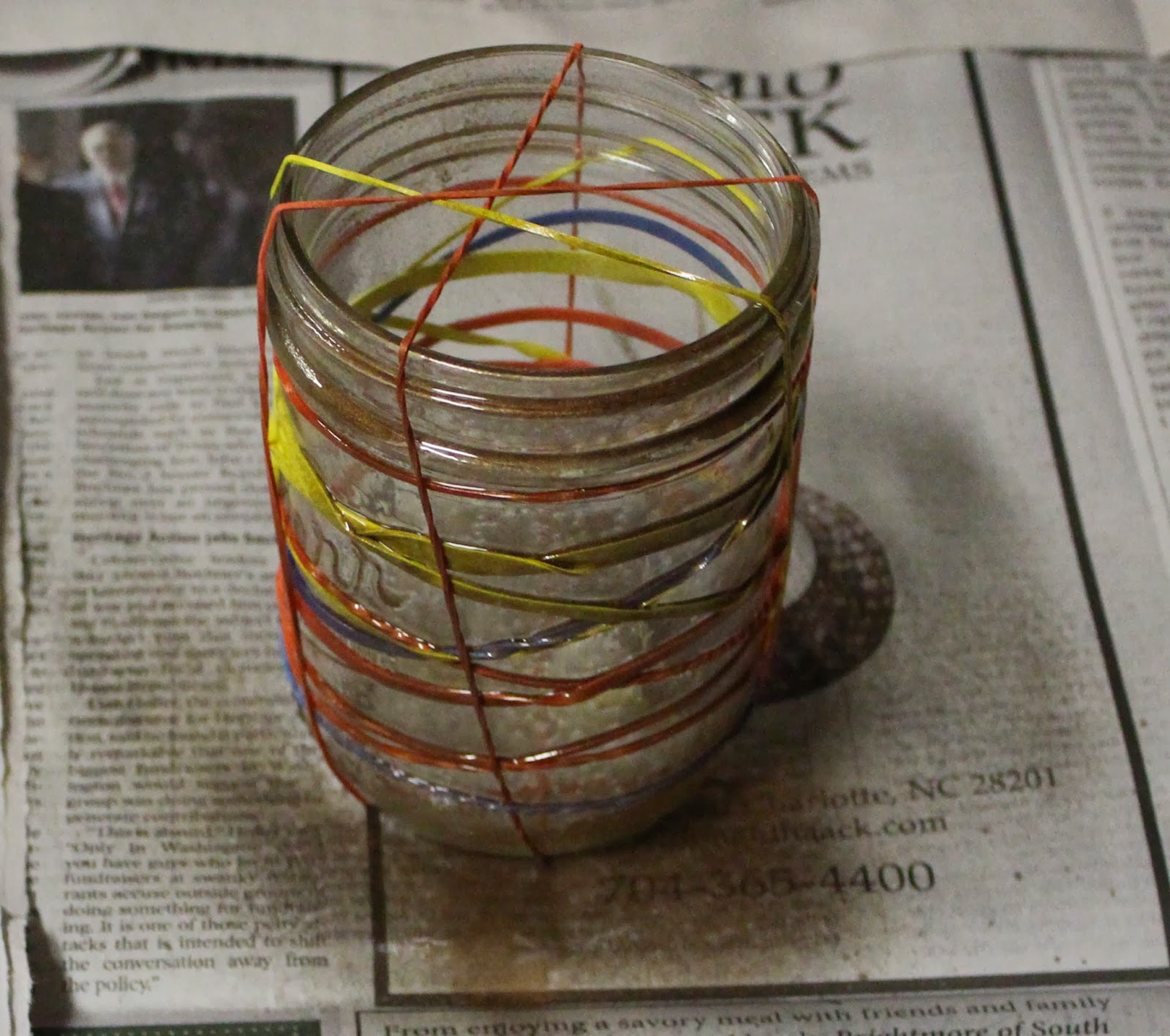 When the painting is finished, leave the containers on the paper to fully dry.  You will need to leave them for a few hours at least – maybe even overnight.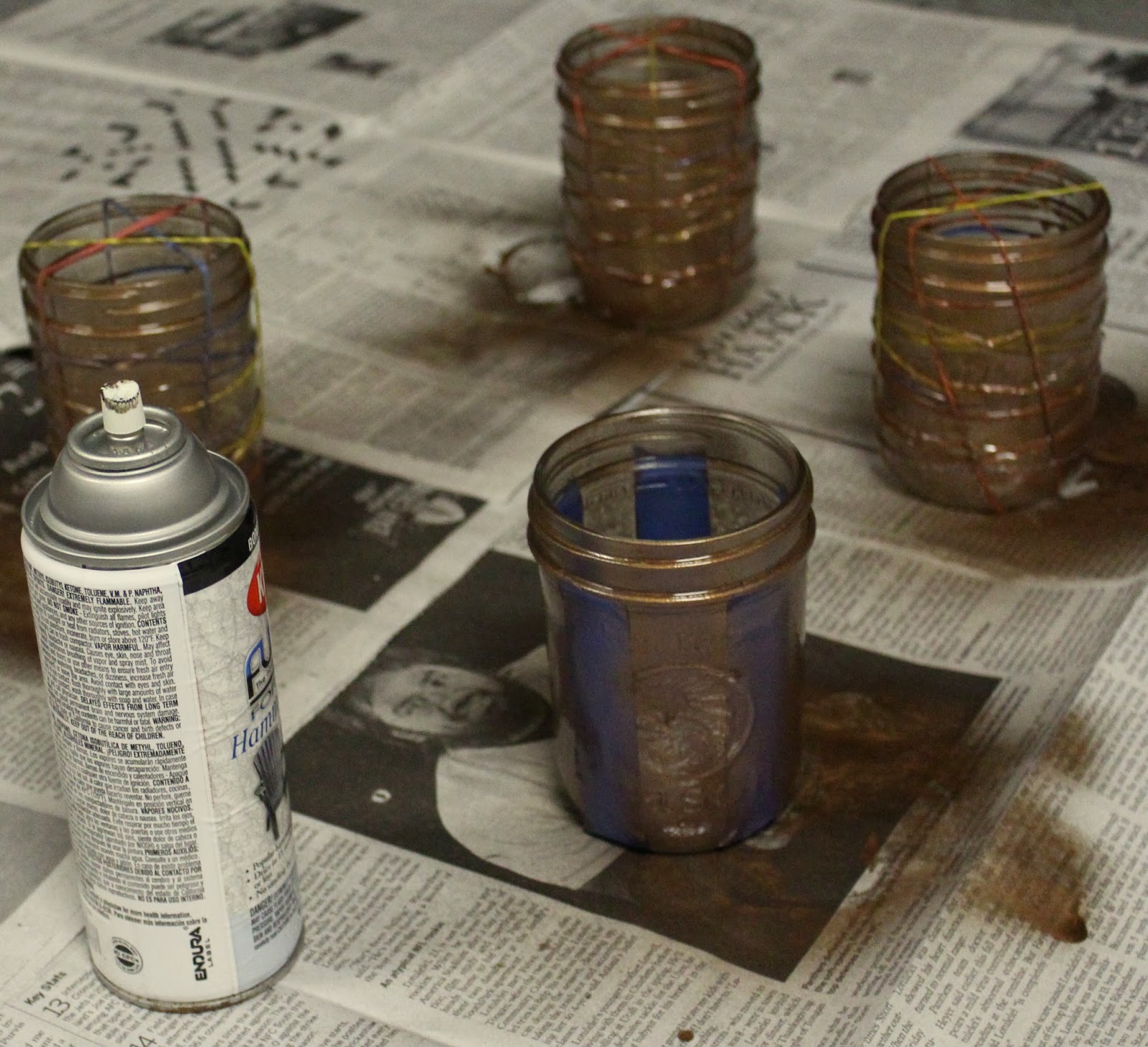 Once dry, remove the rubber bands from the surfaces.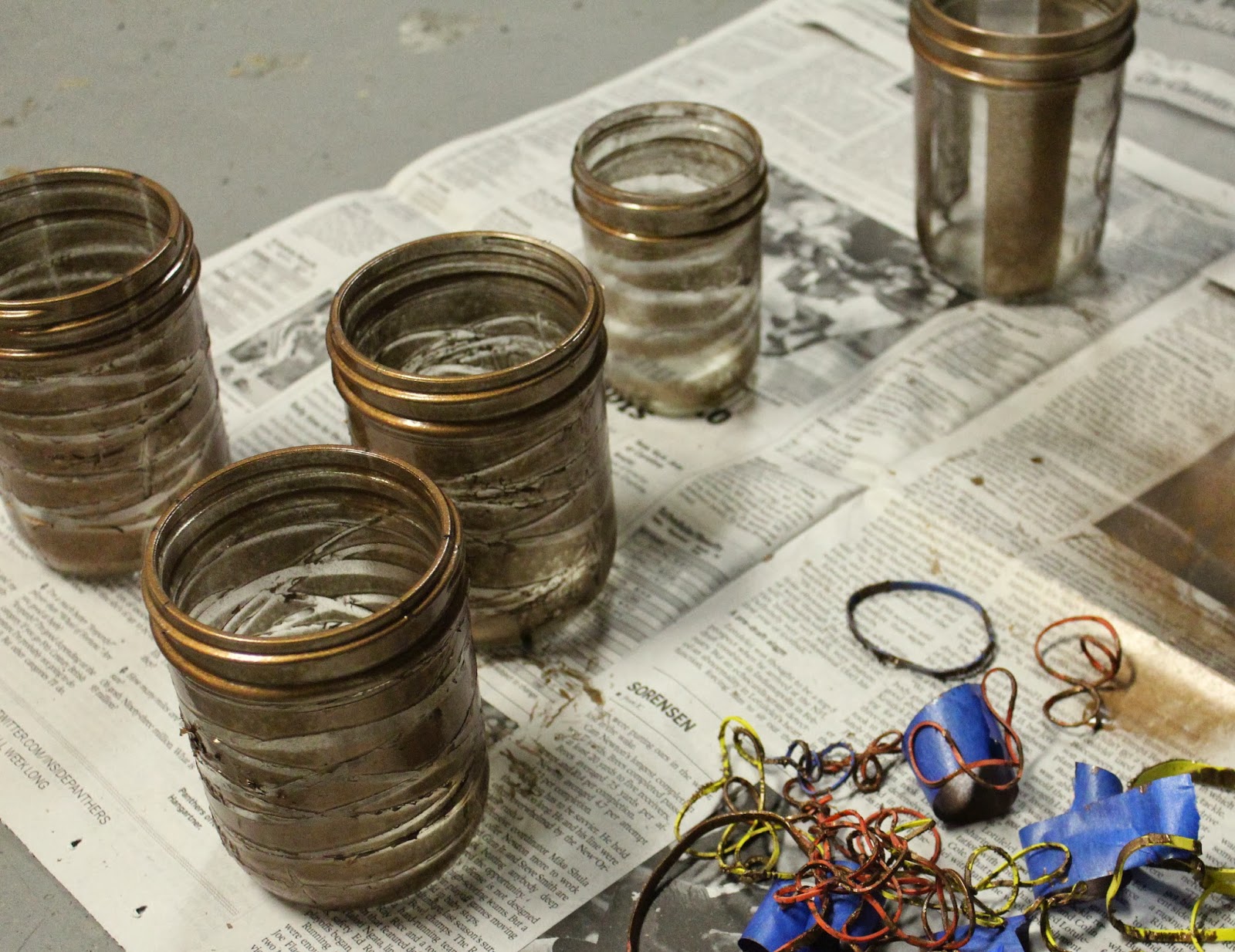 Drop a tea candle into the bottom and you are ready to set a gorgeous table!