Monday morning just became a little sweeter today on Charlotte's WCCB Rising with Easter ideas from Effortless Girl.   The segment featured simple and special ways to celebrate the season without breaking the bank.  Go gluten free and omega 3 rich with yummy recipes – plus learn to make sweet treats for the little bunnies in your life.  Check out the video below and follow WCCB Rising on Twitter and Facebook.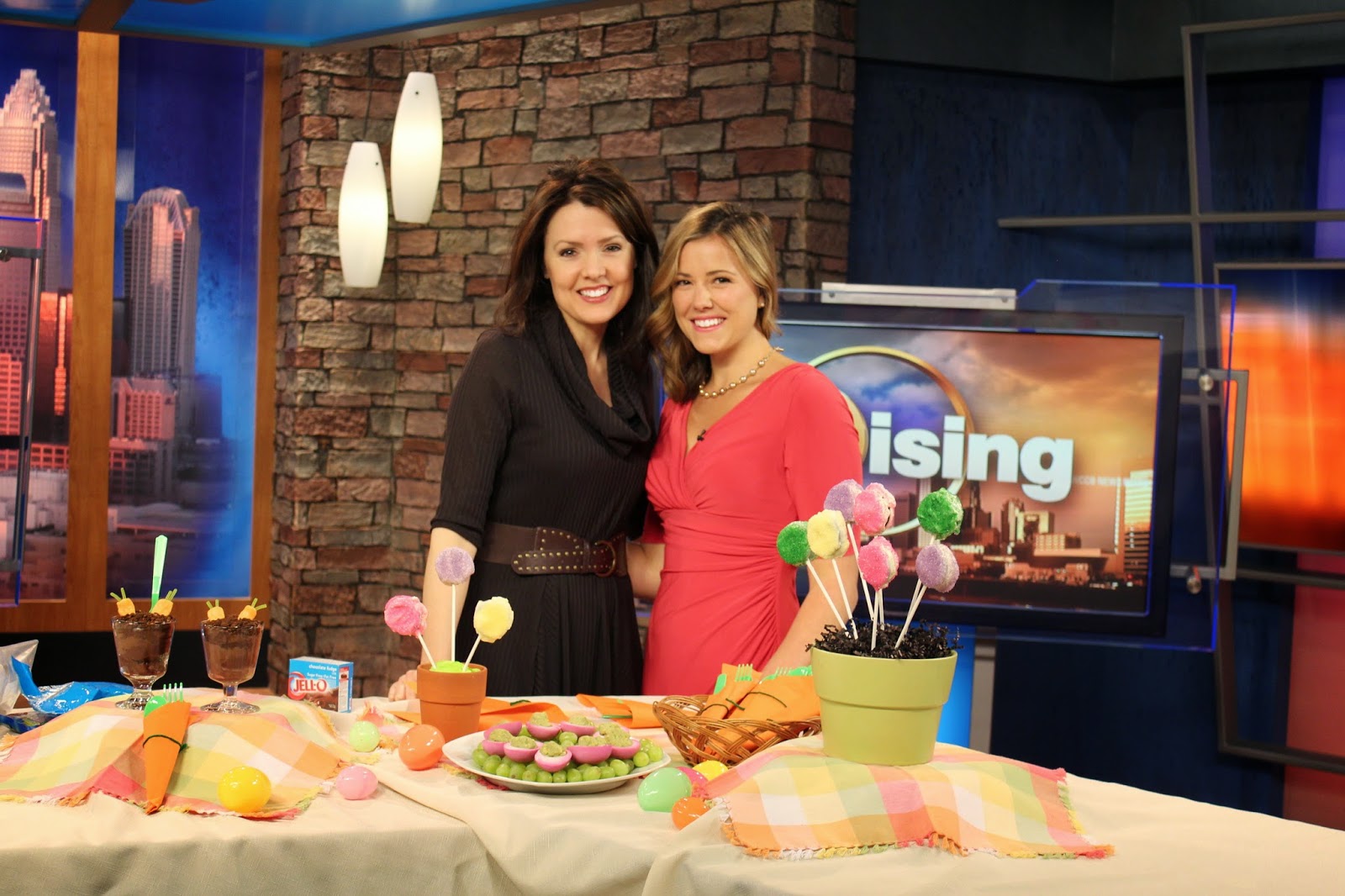 Effortless Easter!
Here are some behind the scenes photos from the morning.  Thanks to Tripp for being a great photographer!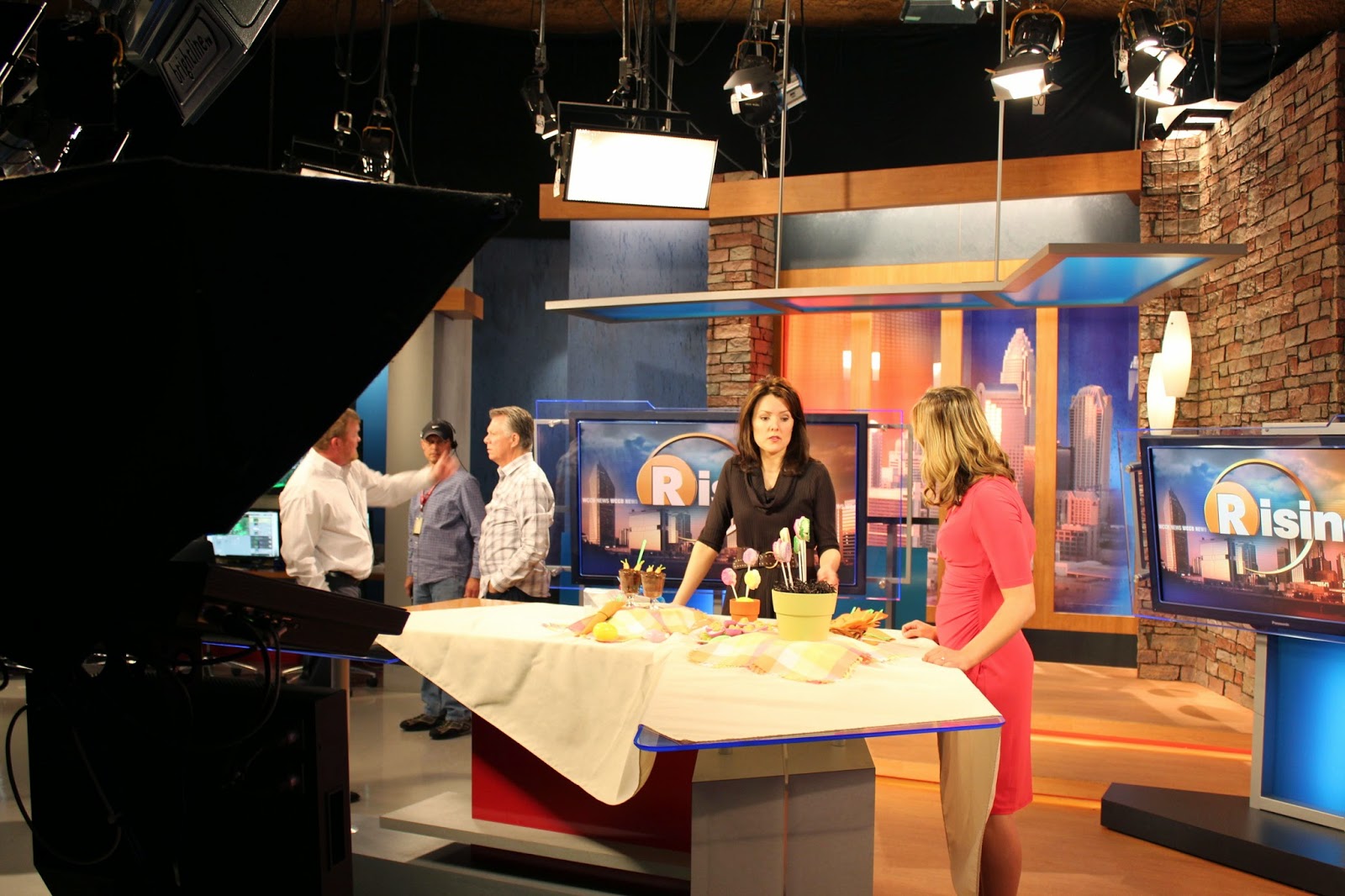 Waiting for the segment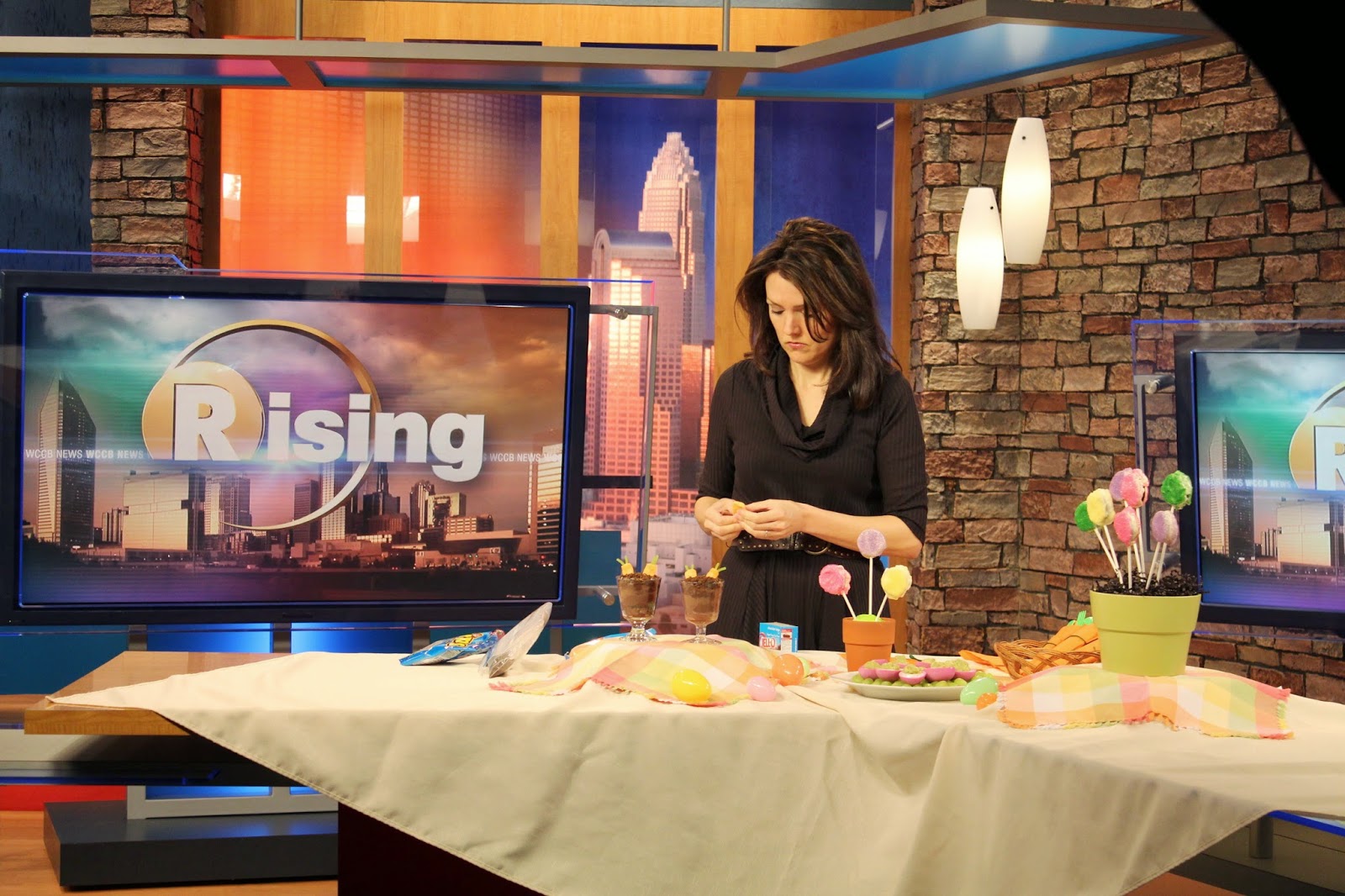 Making last minute adjustments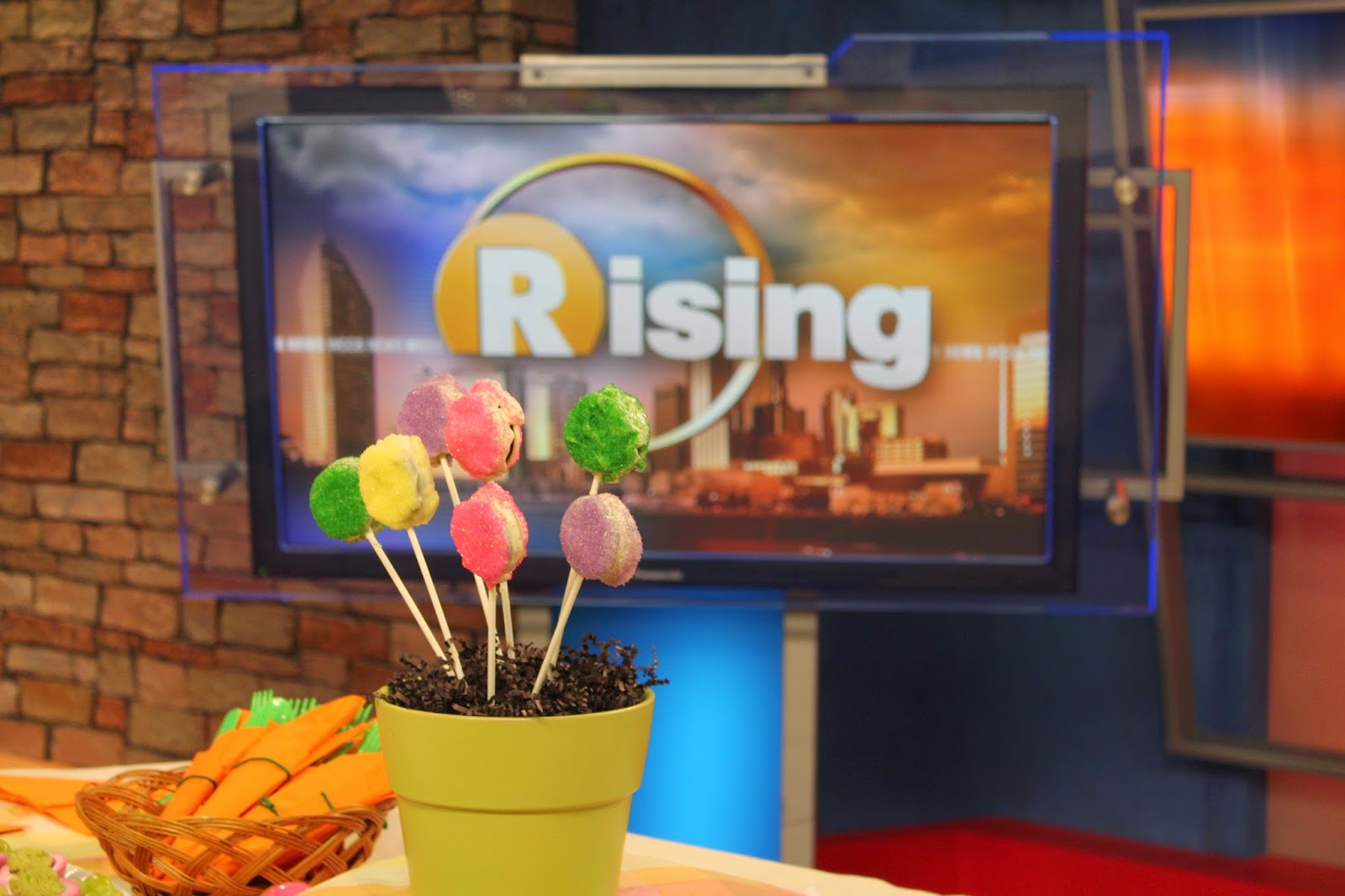 Easter Pop Bouquet
Healthy Deviled Eggs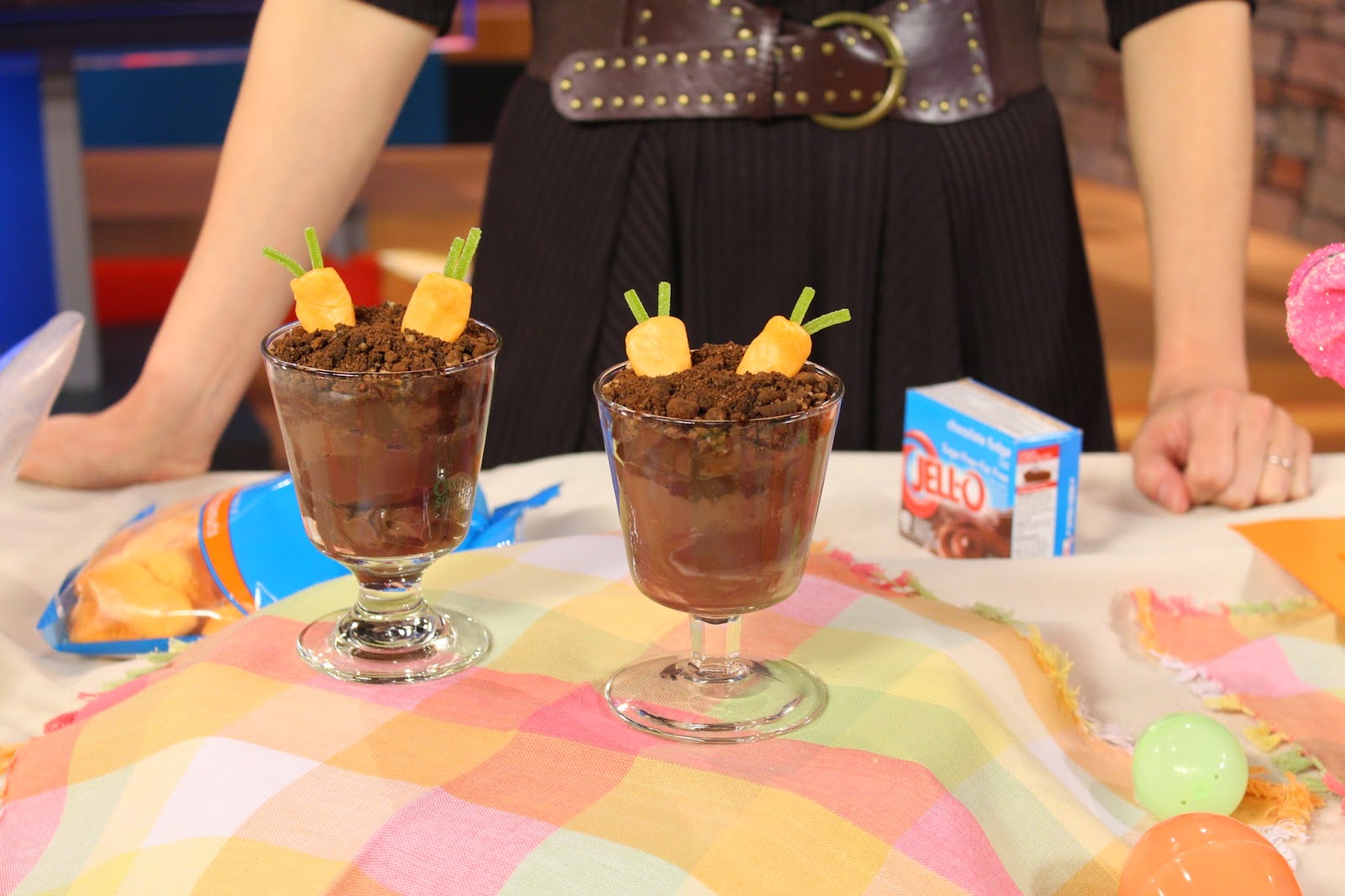 Carrot Garden Pudding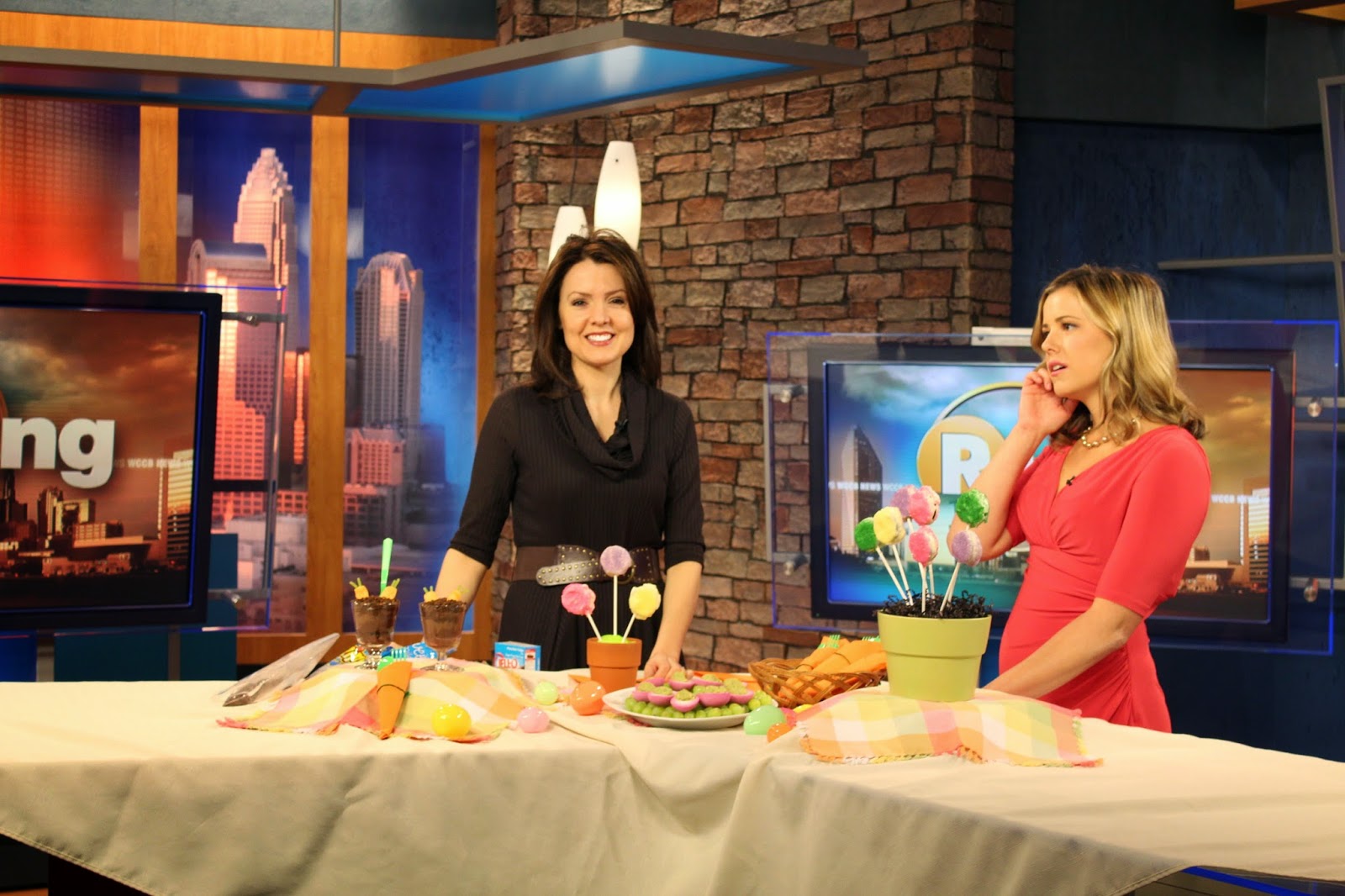 We're almost on!