Need a super fast autumn food idea for parties or gatherings?  How about a four ingredient, four step recipe that is adorable and effortless?  Try Edible Acorns – They're Effortless!  Kids love to eat them and adults think they are a creative party treat.  They will be the most popular item on the menu for a minimal investment.  You'll need one bag of pretzel sticks, one small Nutella, store bought doughnut holes, and chocolate sprinkles.  Voila, that's it.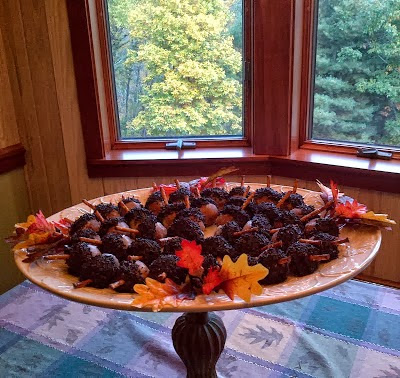 Yum!
First the ingredients: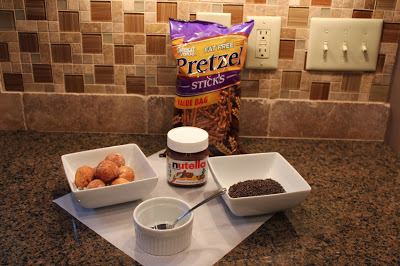 Four Ingredients
Dip:  Dip a doughnut hole almost half way into a small bowl of nutella.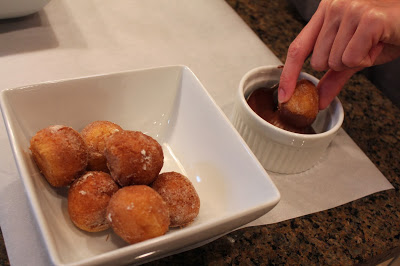 Dip
Dunk:  Next dunk the doughnut hole into the chocolate sprinkles, covering the nutella with sprinkles.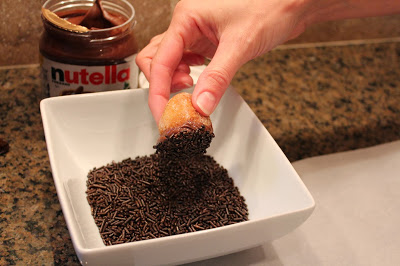 Dunk
Stick:  Snap a pretzel stick in two pieces and insert one side into the top of the doughnut hole.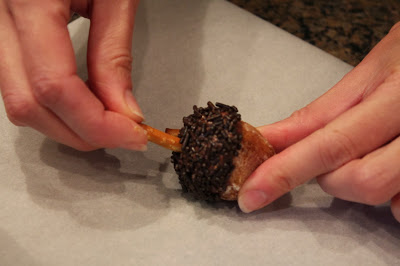 Stick
Serve:  Now the doughnut hole is ready to serve.  Edible Acorns!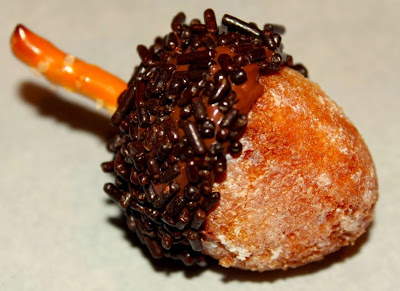 Serve
Dip, Dunk, Stick, Serve!  So easy and creative, no one has to know how simple they really are.