Now it's November – let the holidays begin!  Welcome to the Thanksgiving season!  Pilgrim Pops make a great Thanksgiving snack for kids and adults.  The cost investment is between $7-8 for 24 pops.  The time investment is about 30 minutes from start to a clean kitchen – a minimal investment for both time and money.  Easy Peasy – Let's get started!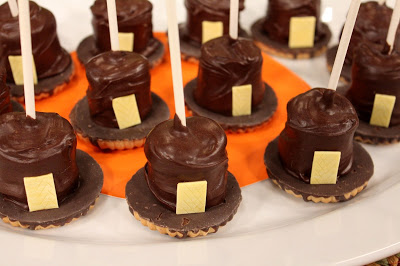 Pilgrim Pops!
You'll need one box of fudge striped cookies with a fudge covered bottom, one bag of marshmallows, one package of Juicy Fruit gum, 1 package of chocolate chips for 12 pops (or 2 for 24 pops), and 12 or 24 lollipop sticks.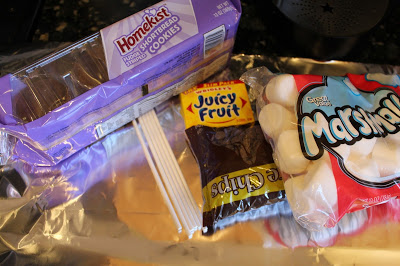 Materials
Prep the pops first.  Make a work space beside the pot in which you will melt the chocolate chips.  Cut one small square of Juicy Fruit gum for each pop you will make for the Pilgrim Hat buckle and set aside.  Place the lollipop sticks into the marshmallows and place each marshmallow onto an upside down cookie.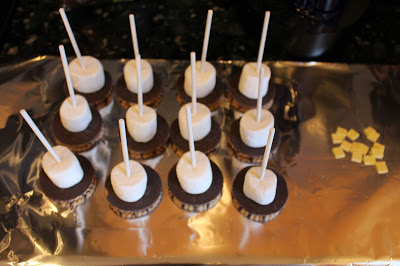 Prepare the pops
Melt the chocolate chips in a double boiler on the stove.  I like double boiler pots better than the microwave, but use what works best for you.  If you don't have a double boiler, stack 2 nesting pots and improvise a double boiler.  It works fine.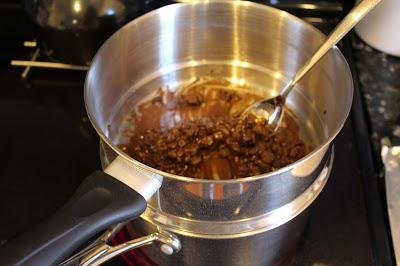 Melt the chocolate chips
Once the chocolate is melted, dip each marshmallow into the chocolate and place back on its fudge cookie.  After you have dipped every pop, place the small square of gum onto the marshmallow at the point it joins the cookie.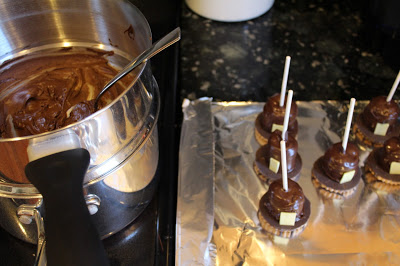 Dip the marshmallows
Allow the chocolate to set and harden for at least a few hours.  I made these the day before and they were great the next day.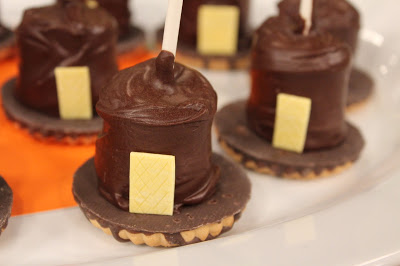 Allow the chocolate to set
Serve the pops!  Happy Thanksgiving Everyone!!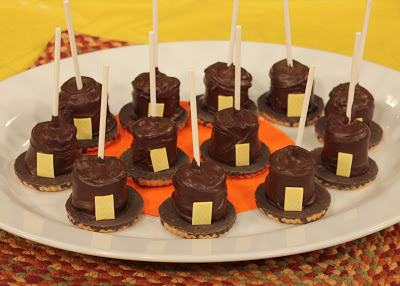 Happy Thanksgiving