Let's make Easy Autumn Pumpkins!  These pumpkins are simple, like less than one minute, and very versatile.  The colors are up to you and you can make it fancy pants or kid friendly – and get your kids involved!  The investment for one pumpkin depends on what you have around the house.  For me it was free, if you need to purchase all the supplies, the pumpkins can be in the $4-5 range.  The time investment is literally seconds to fashion the pumpkin.  I made two variations, but your home and creativity drive this boat so have fun!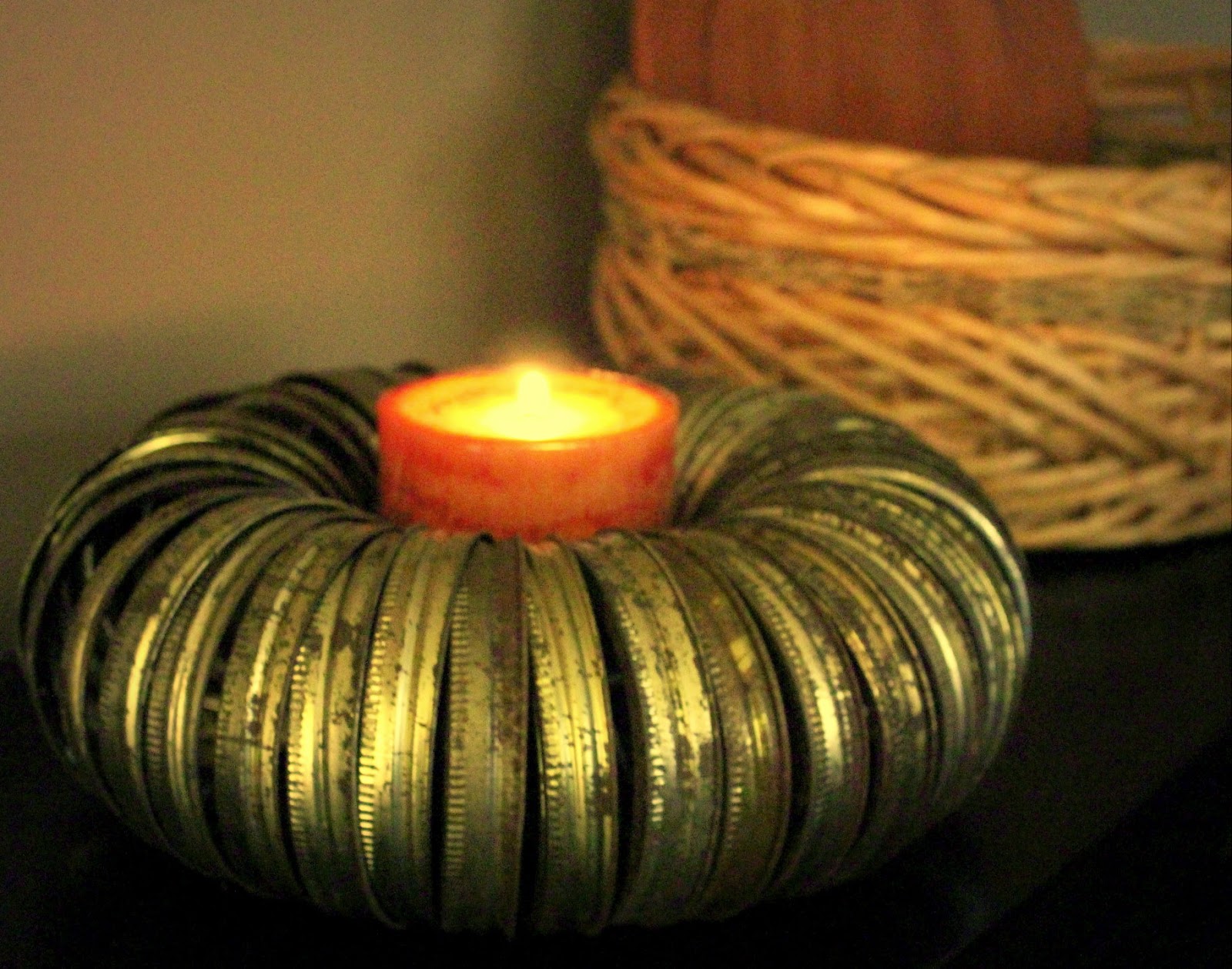 Canning Ring Pumpkins!
Materials:
Canning Rings
Candles
String
Paint
Stick for center
For these pumpkins, I raided my grandmother's basement.  I like all things rustic so I wanted scruffy old rings.  If your decor is more modern, it would be GORGEOUS if you use shiny new gold or silver canning rings for contemporary pumpkins.  The size of the ring is also up to you.  I used wide mouth because that is what I had, but standard size rings also work well.  The number of rings will depend on your center candle or stick size.  Probably between 10-30 depending on your center.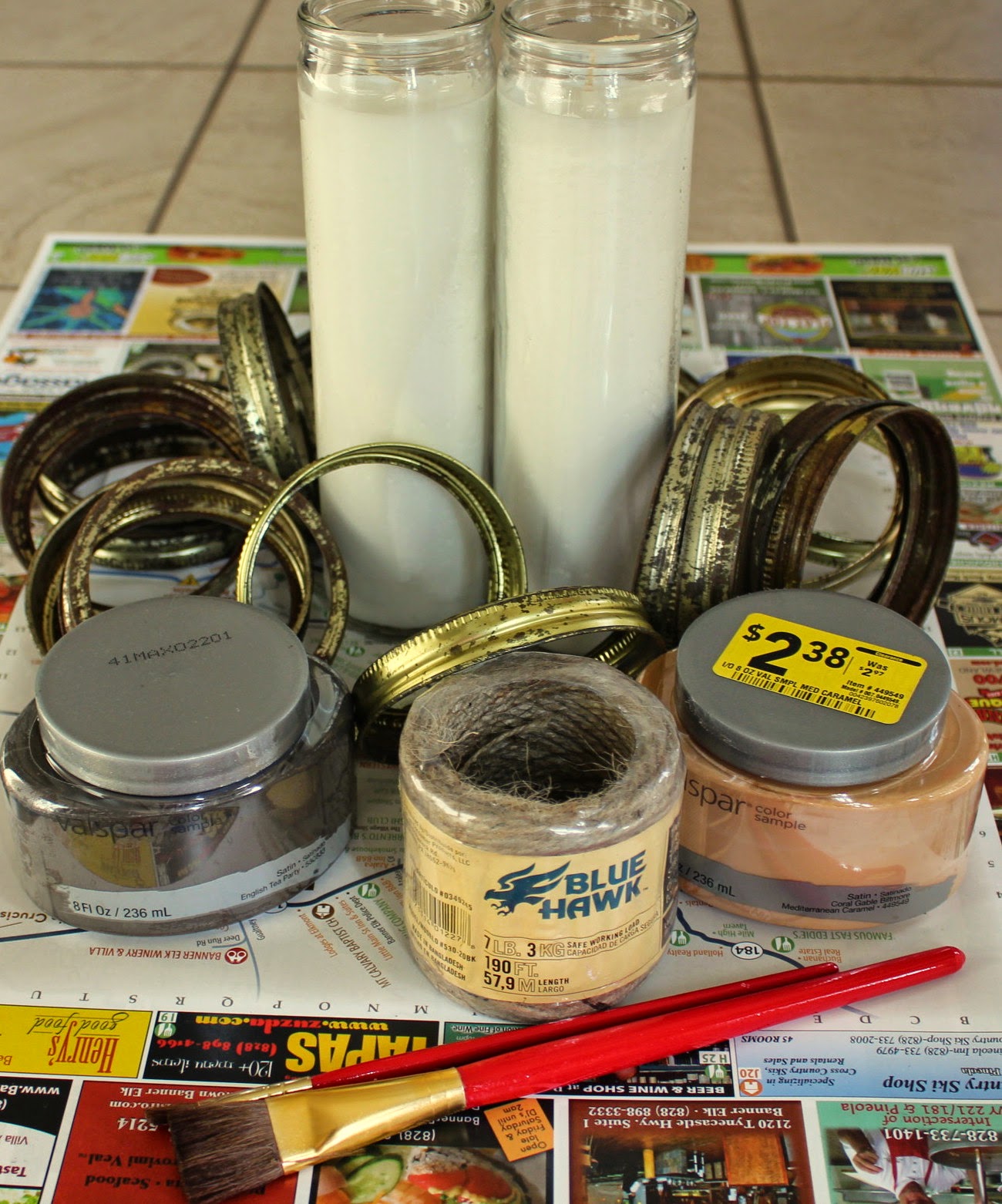 Supplies
How-To:
Start by working on a paper surface.  I sat on the floor on an old advertisement.   Using a string or twine, form a circle of rings (with the rings)around your center.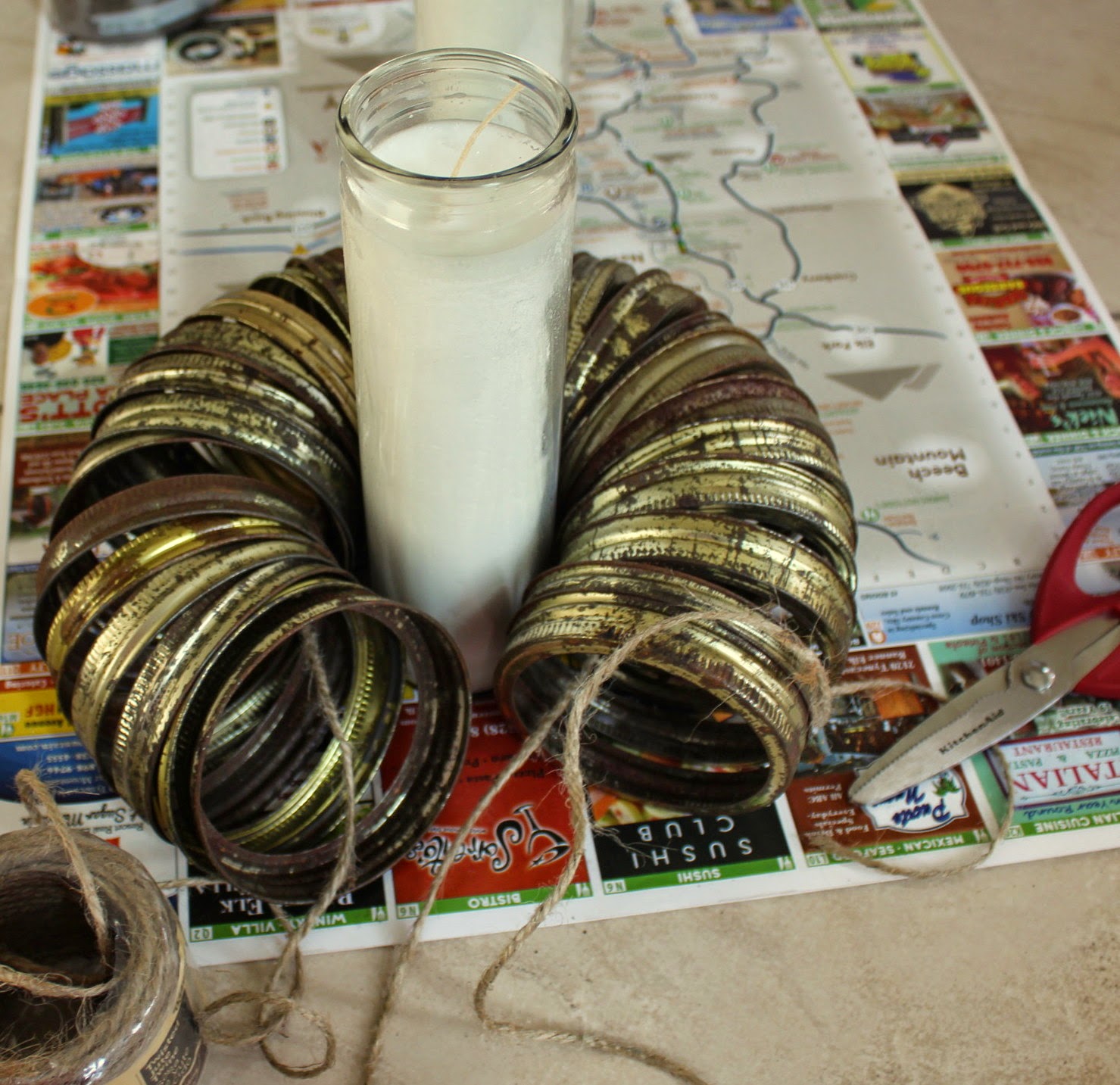 Form a circle with the rings
When you have enough rings for your "pumpkin," tie the string in a solid knot.  Trim the ends of the string close to the knot so the ends are hidden inside the ring.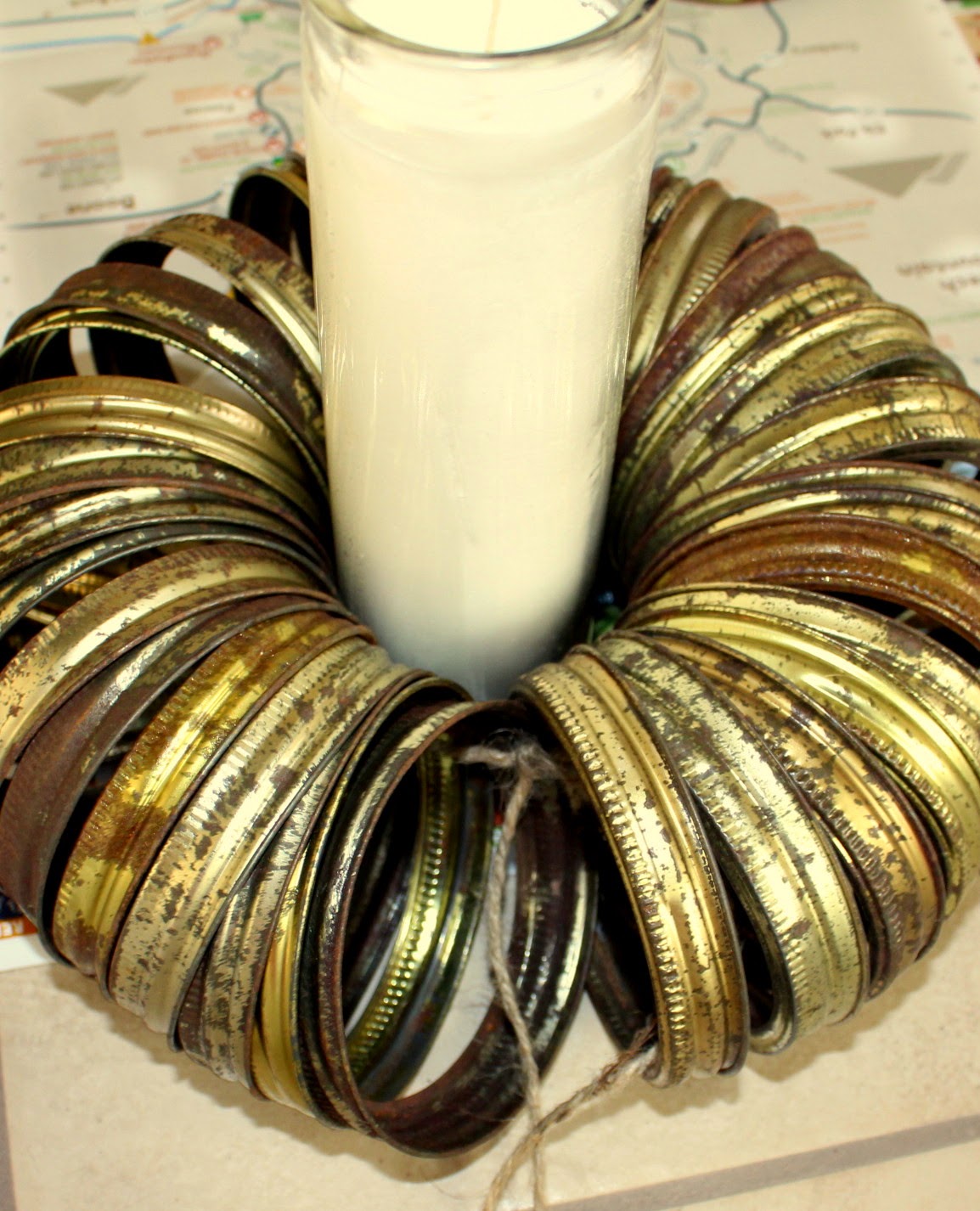 Tie a knot to secure the ring
Presto!  Easy Autumn Pumpkins!  A candle in the center makes an automatic autumn centerpiece.  You could also use a stick to fashion a basic pumpkin.  Like I said earlier, it would be beautiful to have solid gold pumpkins on a table in a dining room with gold accents or a solid color tablecloth.  I have rustic decor in my dining room so the tarnish on the "pumpkin" blends very well.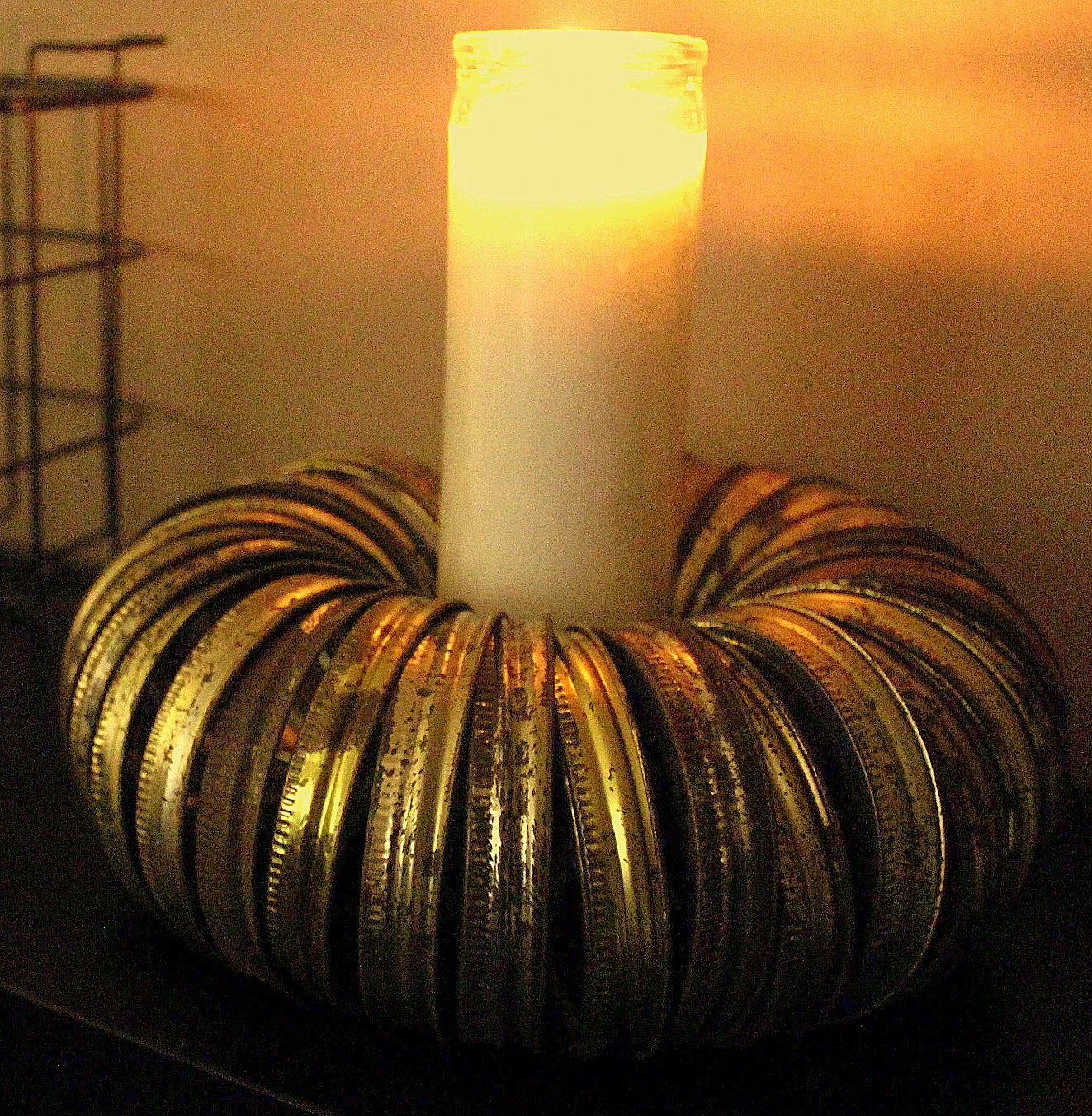 Rustic Pumpkins
Varying the height and size of the candle also works well.  Follow the same instructions as above.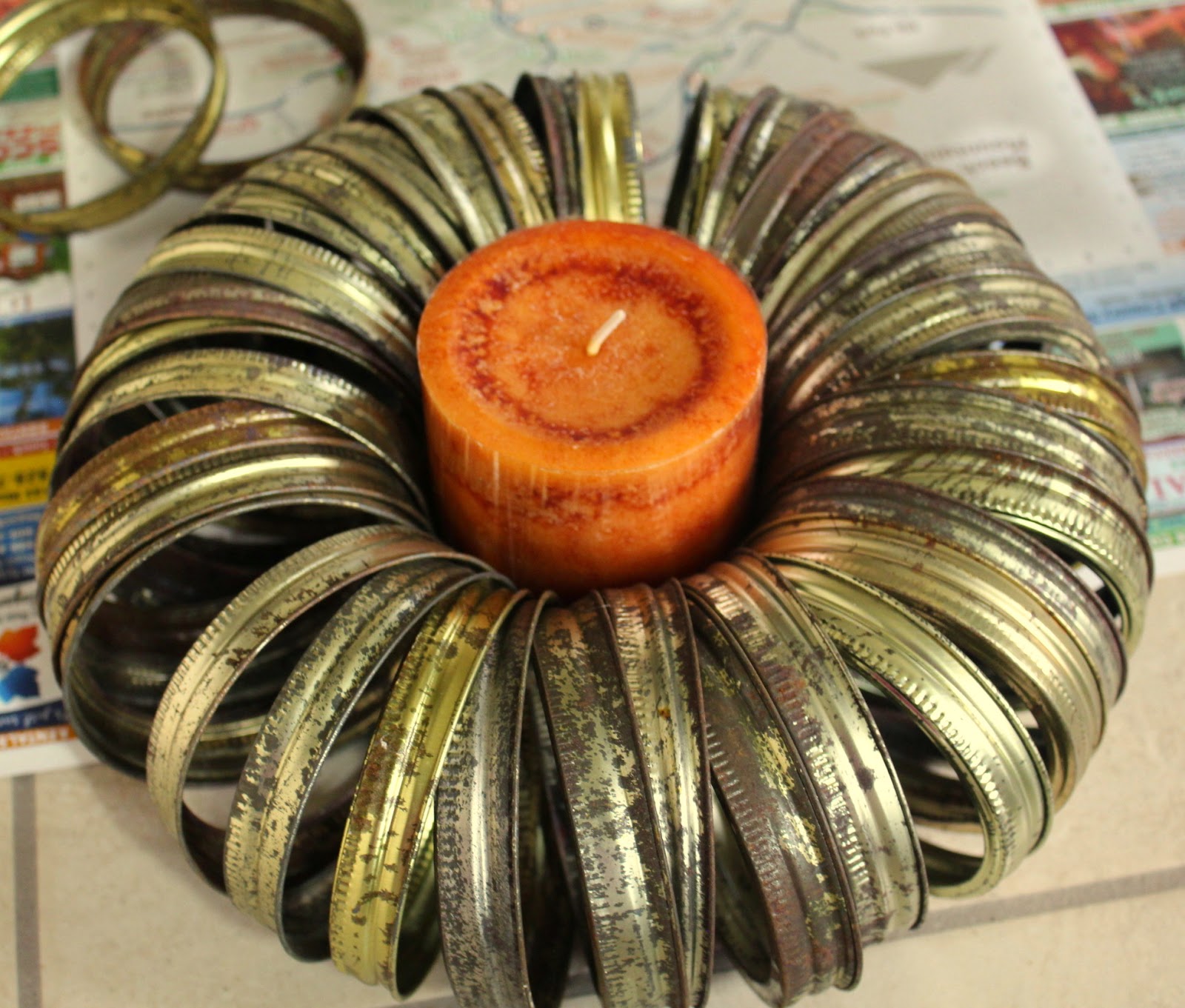 Another rustic pumpkin
It creates visual interest to have different size "pumpkins" on a table or as a centerpiece on a buffet.  Using colored candles is pretty.  I used a combination of scented and regular candles that I had from the dollar store and wedding left overs.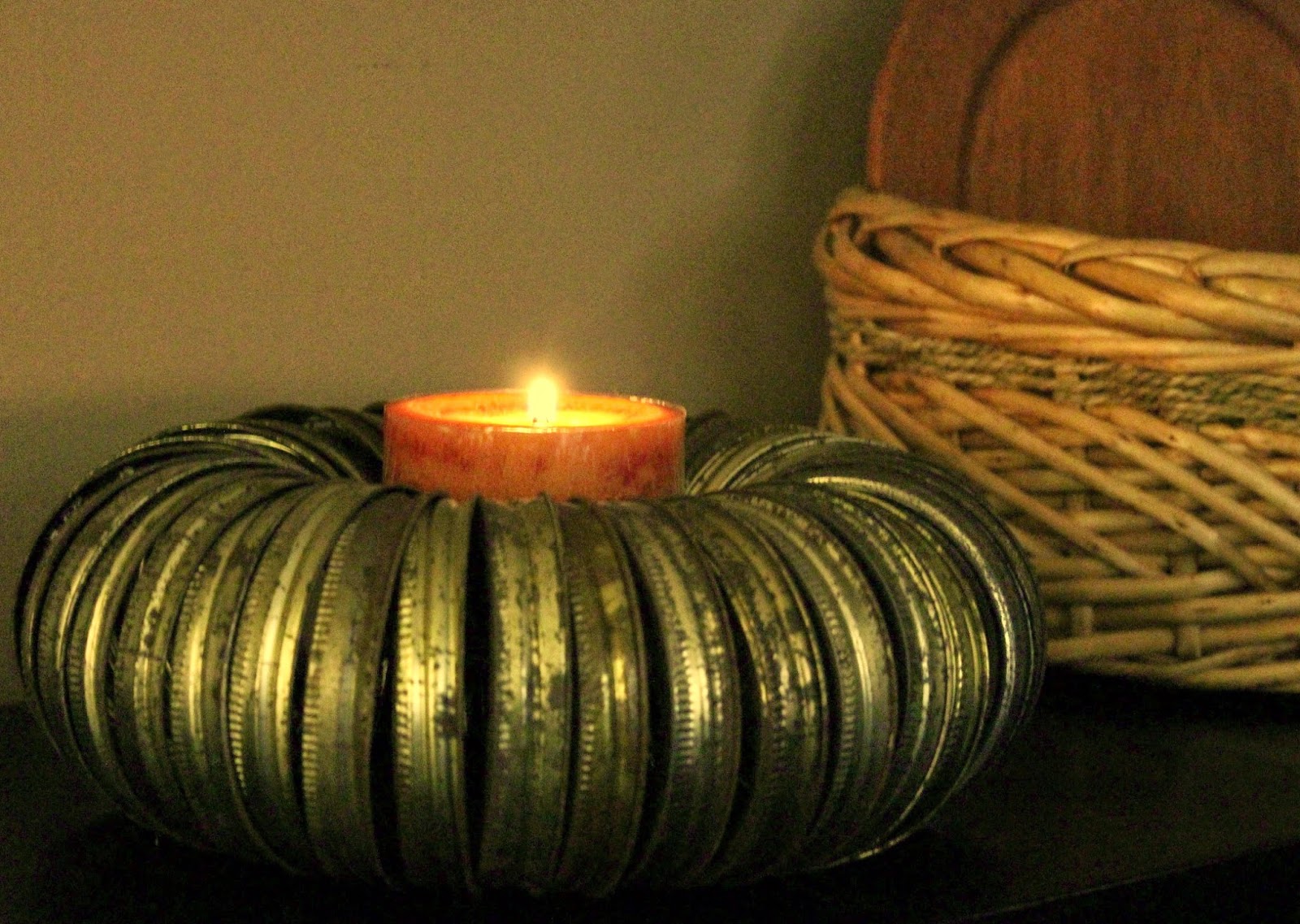 My favorite pumpkin
Another variation is using paint.   
Paint the rings
I didn't want a perfect look so I brushed the paint here and there on the rings for a shabby chic pumpkin.  It wasn't my favorite look.  I think I should've used either a heavier coat of paint or spray paint.  Regardless of what colors you choose, have fun doing a quick and easy fall project!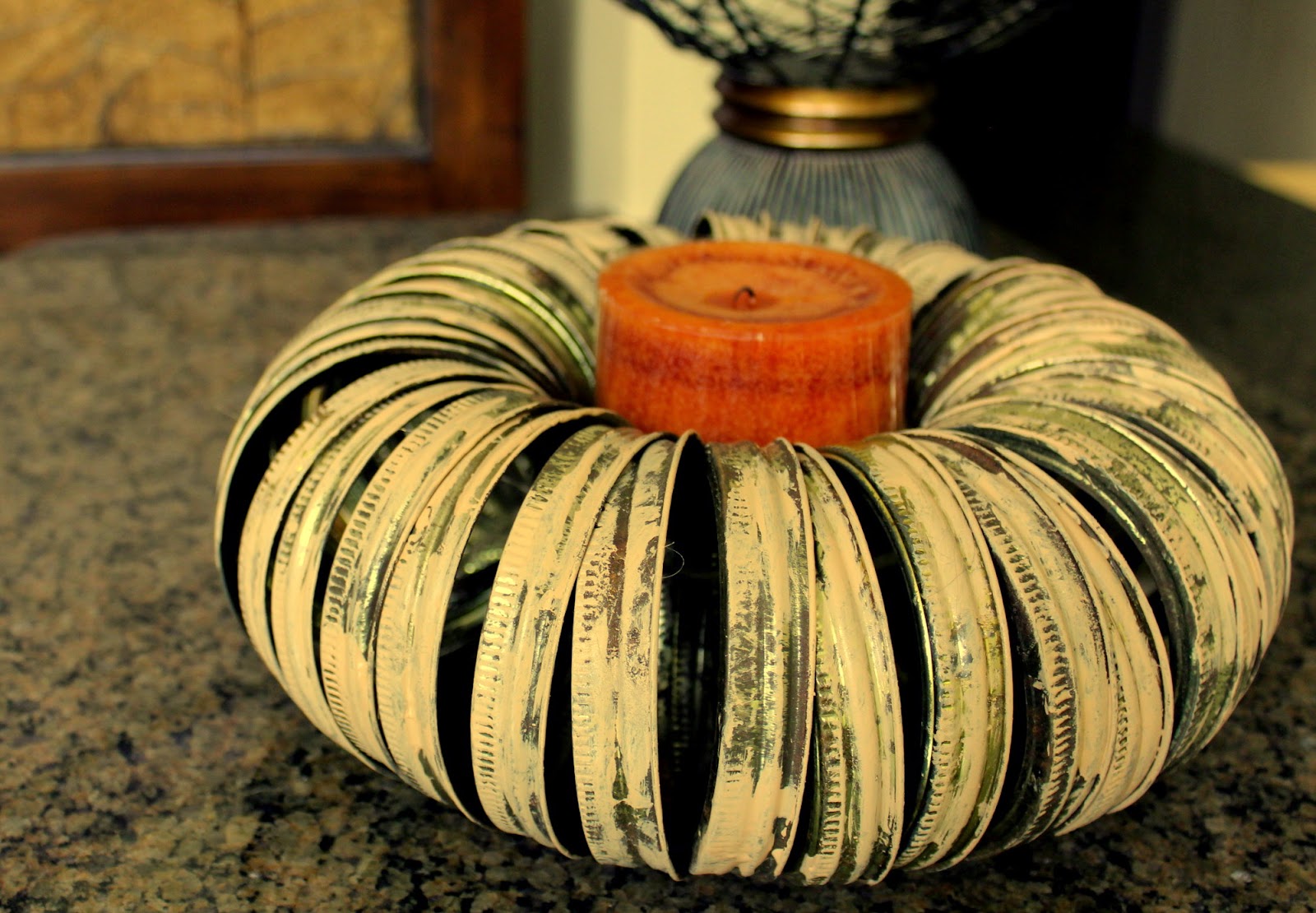 Shabby Chic Pumpkin


#diy #happyfallyall #fall #autumn #kids #paint #pumpkin #crafts