It's February already – that means Valentine's Day is right around the corner!  On Monday's WCCB Rising we threw an Effortless Girl early Valentine's Day celebration.   From simple crafts for the kids to DIY cards and recycled decor – everything on the table came in at an affordable $22!  Spread a little love for less this year and follow along with Effortless Girl for the next few days for more DIY Valentine's Day ideas!

Create an easy Marquee with styrofoam and leftover Christmas lights!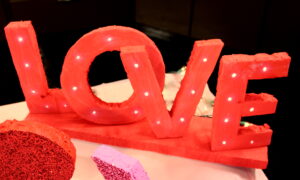 Spray paint left over wine bottles for decor or vases and personalize them with letters and hearts!


Create an easy sparkle heart that makes great decor or an extra special gift from styrofoam!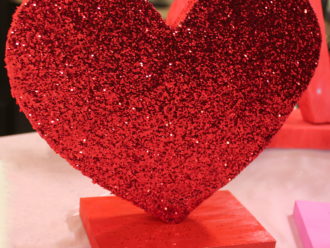 Nothing says hugs and kisses for your sweetie like a sparkling, styrofoam X – O.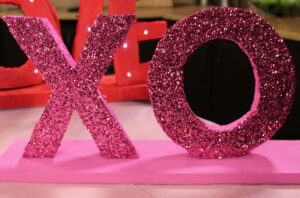 Create your own Valentine card for classmates or your very own Valentine!