Tassels are all the rage.  From jewelry adornments to key chain and shoes, clothes and handbags – tassels are the it accessory of the moment.  You can easily create your own tassel to jazz up an outfit.  Today we're making DIY Tassel Necklaces that are simple and cost less to make.  Customize your necklace with your favorite colors and you could even add sparkle or bling so all your friends will wonder where did she get that great piece!

Materials:
Embroidery thread – any quantity
Cording
1 Lobster clasp
2 Metal cord ends
2 Jump rings
Fabric glue
Super glue
Scissors
Lighter or matches
How To:
First, choose the length you want your necklace to be.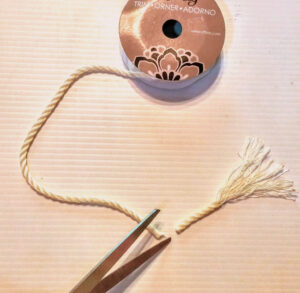 BEFORE cutting, spread fabric glue over all sides of the cord in about a 1″ strip. Allow to dry, then cut cord over glued area (prevents cord from unraveling).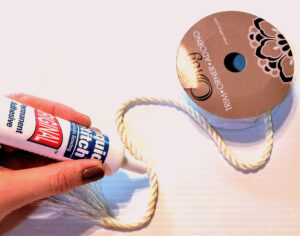 Place a drop or two of super glue in each cord end, then insert ends of cord.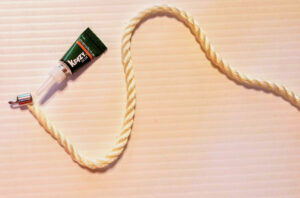 Choose thread color for tying off the tassel and cut a 20″ piece.  Remove paper ends of embroidery thread, but do not unroll thread. While keeping the length of thread the same, loosely spread out the width. Continue stacking each color until you are satisfied. Lay neckace cord across middle of thread pile horizontally.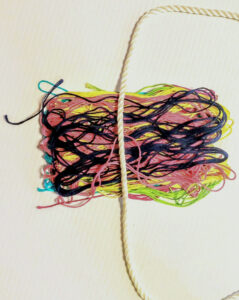 Fold top half of thread over cord.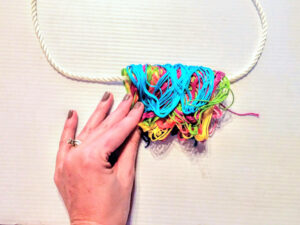 Pinch the two sides of cord together and gather all the thread.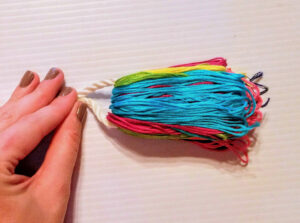 Tie together just under cord with the piece of thread you set aside earlier, then wrap until you are satisfied.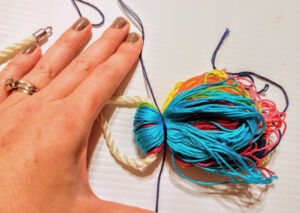 Tie off ends.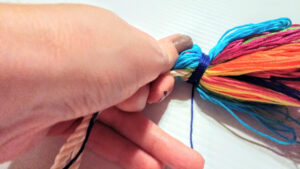 Carefully burn them with lighter or match to keep from fraying or untying.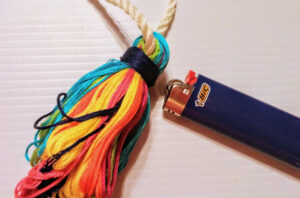 Cut bottom ends of your tassel to desired length.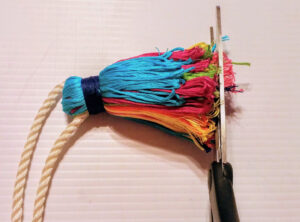 Use jump rings to connect lobster clasp to metal cord ends.  Voila!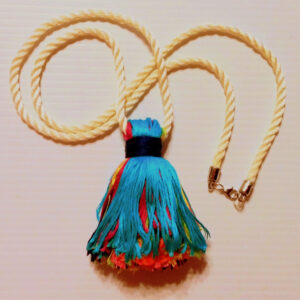 Show off your creations by using #effortlessgirl!