New Year's Eve is Friday! If you're looking for NYE party accessories that won't break the bank, this is the DIY for you. Everyone loves a good party hat and cool jewelry and these easy DIY New Year's Eve Accessories are fun and simple to make. They use materials you already have in your home for holiday decorations so shop your mantle, tree, and around your home before you'll need to purchase anything! You could create a DIY Jewelry station at your gathering for guests to craft their own accessories as well. I made 3 versions of party head wear and used garland to make necklaces and finished my party look with ornament earrings. Check out these videos here and here for more ideas!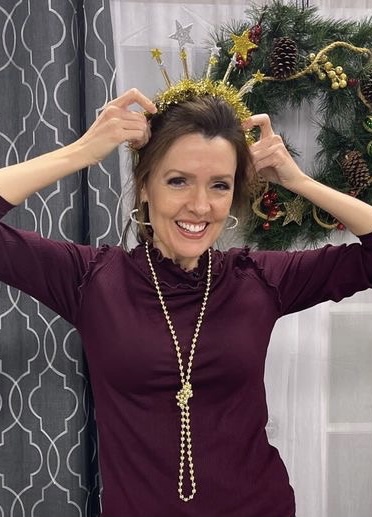 Materials: (Everything is optional use what you have and/or mix and match)
Headbands
Beaded Garland
Ornaments
Party Hats
Adhesive Rhinestones
Paper Straws
Adhesive Stars
Glue
Tinsel/Garland
How-To:
Begin by using a headband you have at home or from a dollar store – you do not need to spend a lot of money. This project is FUN and festive and not serious. I made the first headband from silver Tinsel, paper straws, and adhesive rhinestones – I call it the Tiara.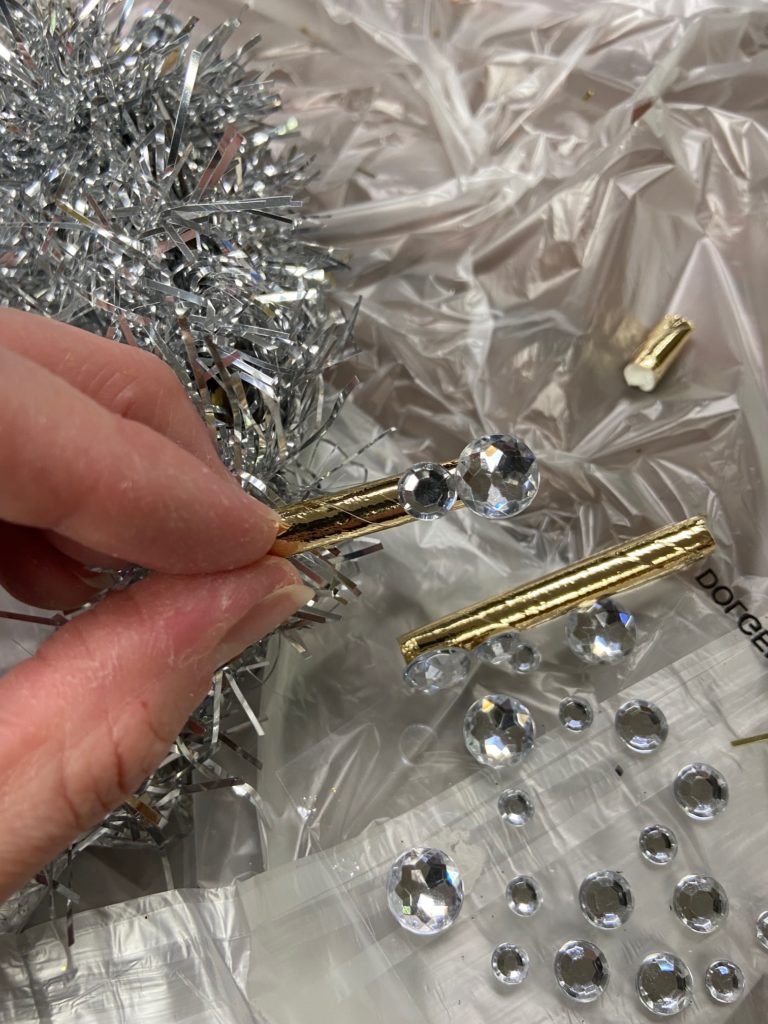 I cut paper straws and added adhesive rhinestones to them. Then I wrapped a headband in silver tinsel and glued the cut straws onto the headband. The total cost was under $2.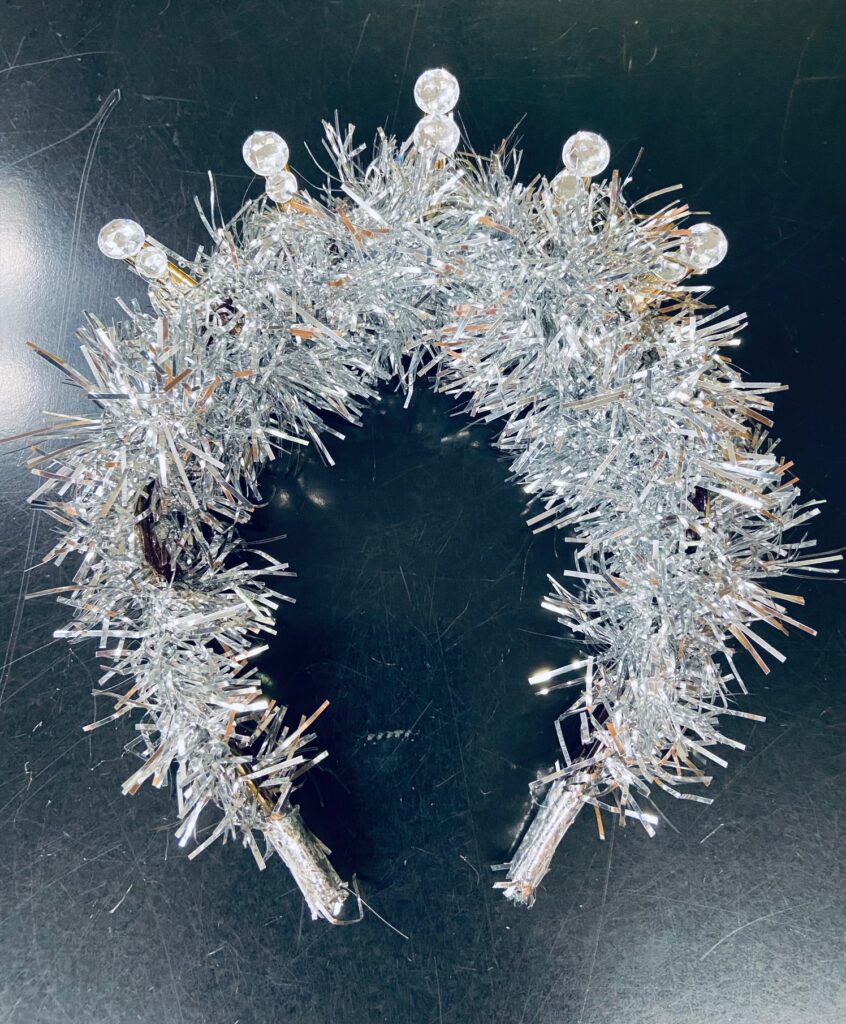 And here it is on – you'll be the queen of New Year's Eve!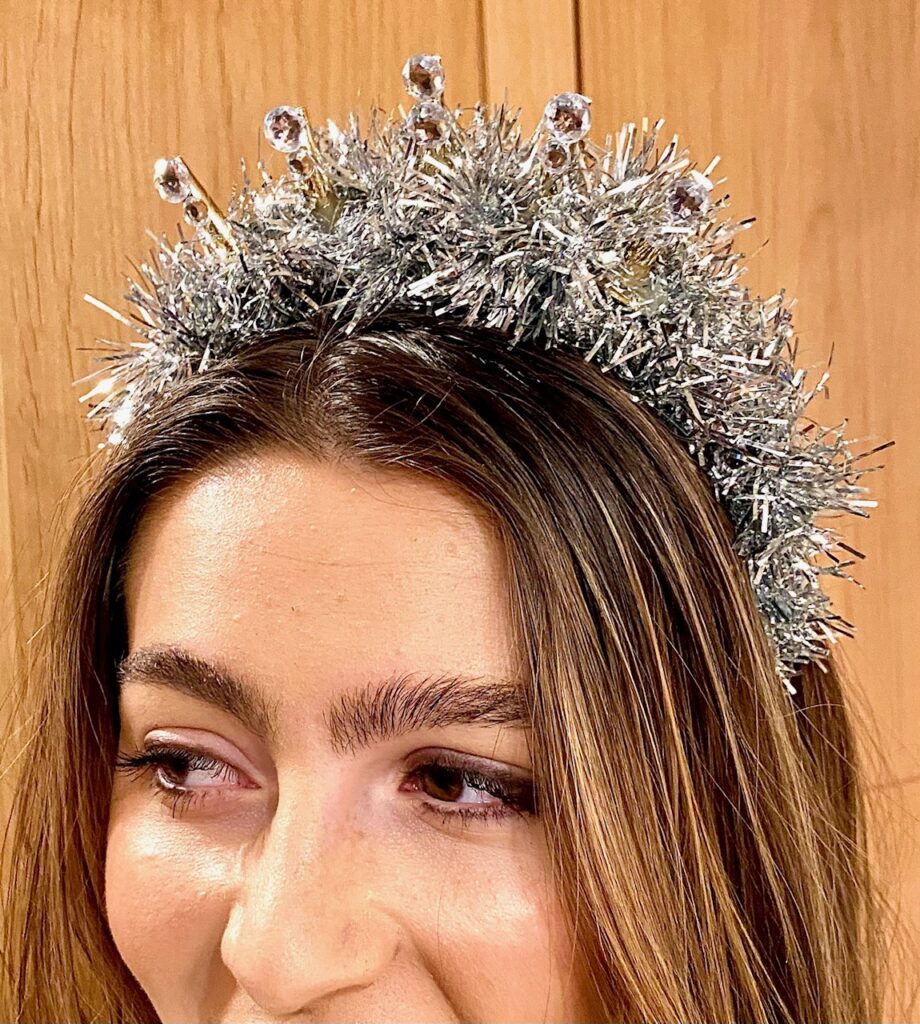 Next I made a Starburst Head band. I used Gold Tinsel, Paper Straws, and Adhesive Stars. Again, I cut the straws (this time at varying lengths) and added adhesive stars. Wrap the headband in gold tinsel and glued the straws onto it.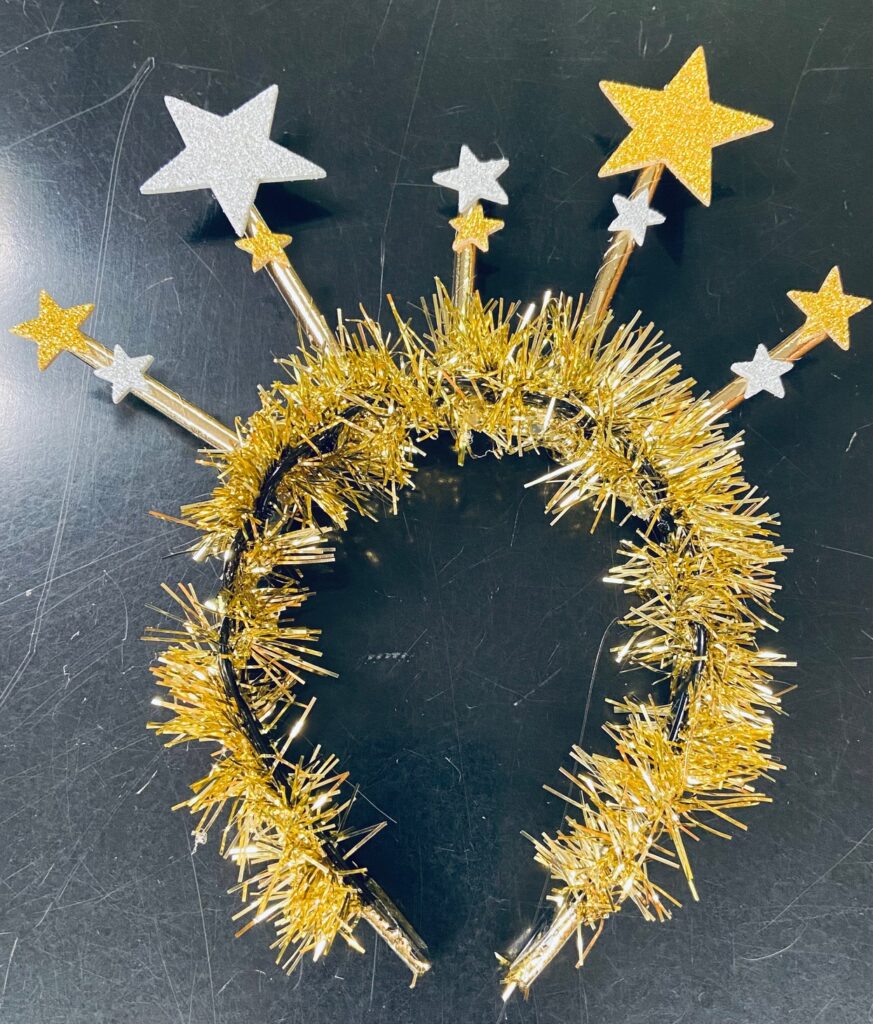 Last I made a party hat headband. I love a good party hat but the chin strap is not flattering. Cut the strap and glue the hat onto a headband. Add gold tinsel and an ornament for fun to the top.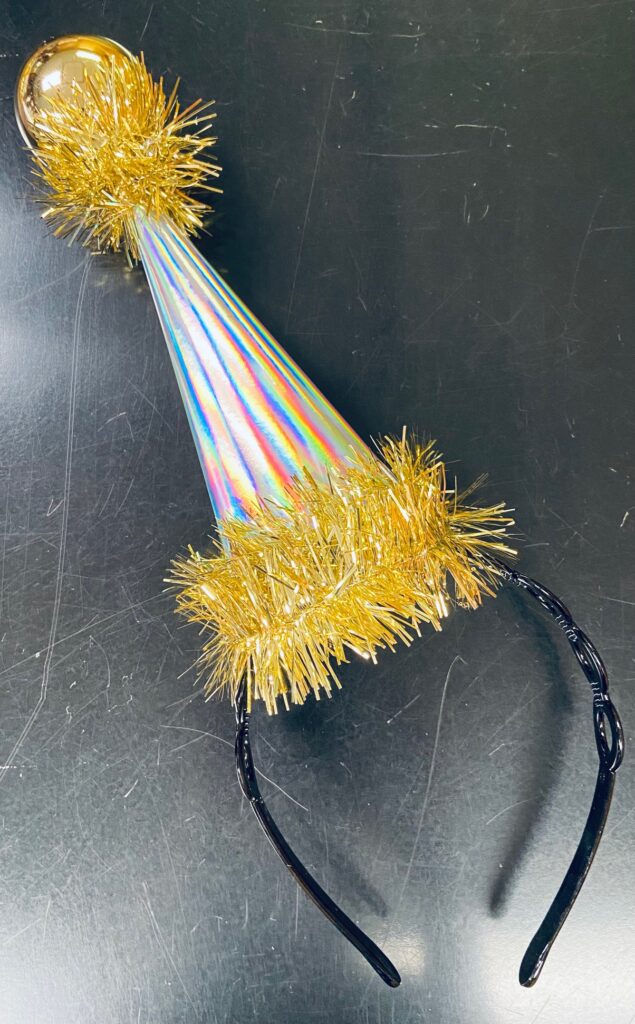 Here it is on.
For jewelry, I turned plastic gold beaded garland into necklaces. Cut the garland in the length you want and tape or glue the two ends together. I made a twist knot for a fashionable statement.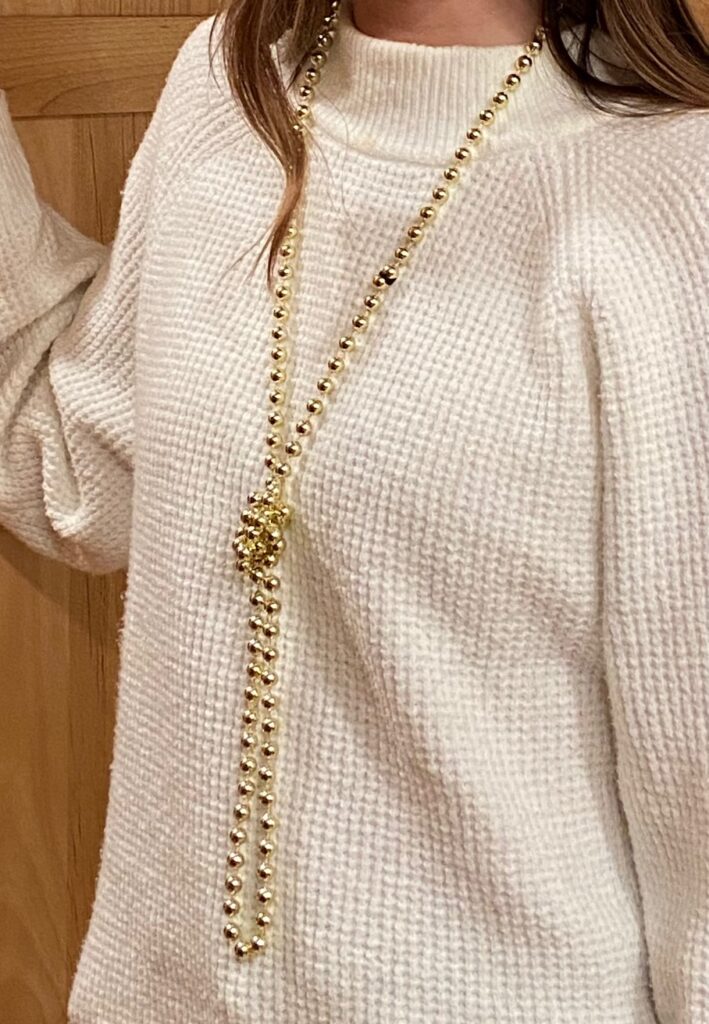 And last ornament earrings – I added ornaments onto hoops I had for festive fun. Happy New Year everyone!