In honor of the freezing winter we are currently trapped in,  I decided to capitalize on the cold temperatures to make a really cool winter project.  Winter is perfect for candlelight.  I think candlelight is soothing and gives everything a beautiful, warm glow.  This winter's weather is perfect for making DIY Ice Globes.  I love using ice globes in he winter as outdoor luminarias.  The globes in the snow are a creative welcome to guests and make a great marker for a snowy walkway.  They are also a fun table top candle holder for a winter party.  The globes cost about ten cents or less for each one so they make an affordable project that even the kids will enjoy.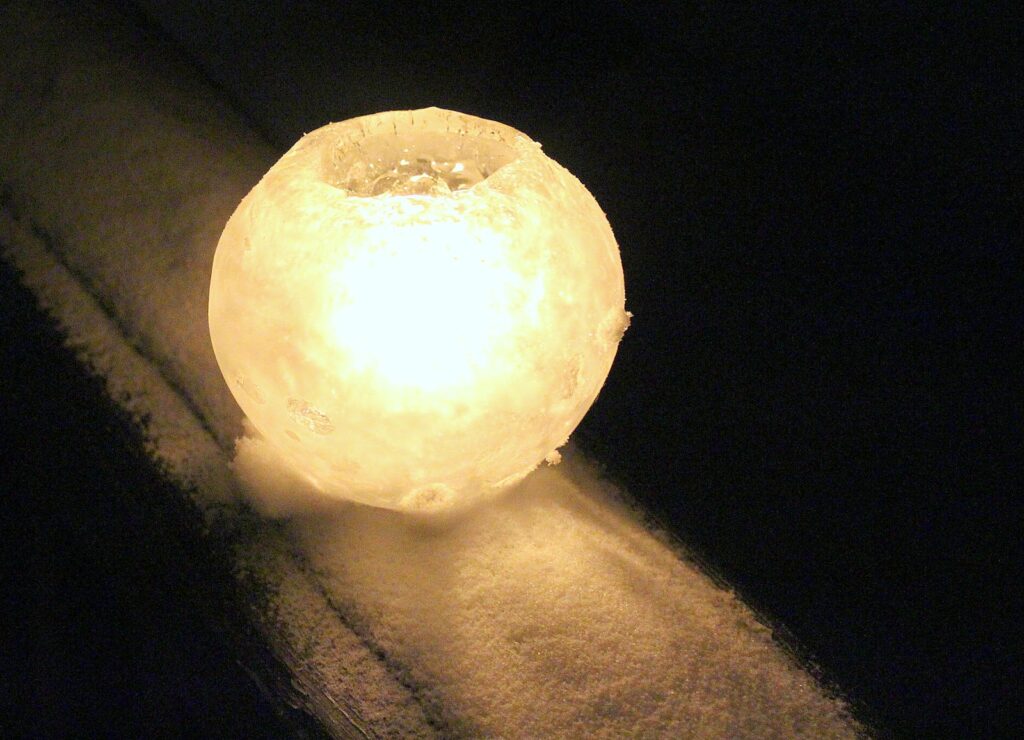 Materials:
Balloons
A bucket
Water
Weight for bucket bottom (I used a small container of jam)
You could also get really creative by adding food coloring to the water for different colors of globes.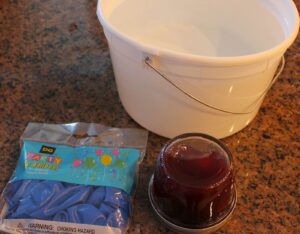 How-To:
For the larger size globes, fill a bucket with water.  You could make giant globes with 5 gallon buckets.  They would be great.  Place the jam/whatever you are using for the center, in the bottom of the water.  This will be the marker for the candle hole.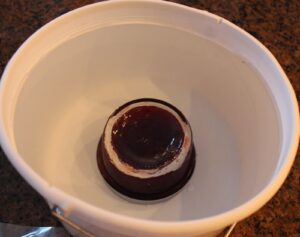 To make the small, round globes – Fill a balloon with water until it is the size of the globe you want to create.


Place the filled balloon onto the top of a cup (plastic).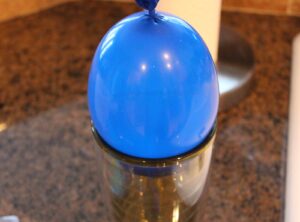 I put the filled balloons on cups onto a pan for easy transport.  Take them outside or put them into the freezer for a couple of hours.  Once the balloon starts to harden on the outside, cut a hole in the bottom of the balloon.  Allow the excess water to drain into the cup.  This is making the hole for the candle.  Allow to freeze completely for another couple of hours.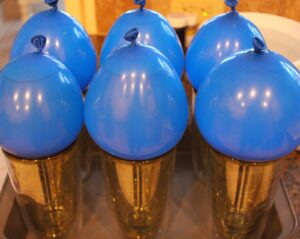 Once frozen, remove the balloons and buckets from the ice globes.  They will look like the photo.  Notice one is missing.  Be careful as you move the globes once they are frozen, or else they will shatter if you drop one…..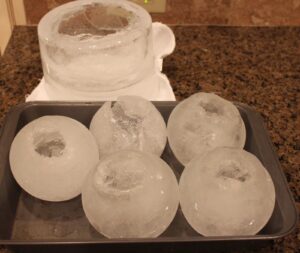 The final product close up.  I think this is so beautiful.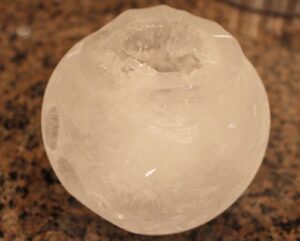 I used the globes outside.  I put them in the snow and the light reflected beautifully.  I also placed them along the porch railing on my deck.